Information for Mentors
As a working professional, you have the ability to show students the link between their education and prospective careers.
Be a mentor for TRU students to show them now, what you wanted to know then!
---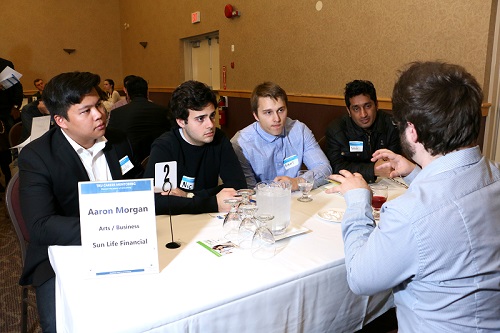 Why Volunteer?
BUILD your network
SHARE your career path
IMPACT student career growth
CONNECT with the TRU campus
ENHANCE leadership & coaching skills
Interested in volunteering as a Career Mentor? E-mail us at careermentoring@tru.ca or click the button below for our online registration form!
Mentor Registration
---
Career Mentoring Events
Career Mentoring Events are hands-on and designed to enhance students career understanding as well as build mentoring and networking relationships.
Mentors share their career path and expertise with eager TRU students regarding the transition from campus to career, industry information, and changes in the labour market.
There are typically a number of Career Mentoring events throughout the year. You can also register to be contacted for general mentorship opportunities.
Due to COVID 19, Career Mentoring events will be held in a virtual space for at least 2020/2021.

More Information:
---
Click here to fill out our Mentor Registration Form.
Mentor Registration
If you are interested in the Career Mentoring program, please send an email to careermentoring@tru.ca.