Where is TRU?
TRU is based in Kamloops, British Columbia, Canada
Kamloops is a modern city of 100,000 people (including 14,000 students). The safe, friendly environment of our city, combined with our spectacular natural setting, help to make Kamloops an ideal destination for international students. Kamloops is a 3.5-hour drive or 45-minute flight from Vancouver.
Kamloops Campus
Located in the heart of Kamloops and overlooking the North and South Thompson Rivers, the TRU campus features plenty of green space, a botanical garden, and an impressive mix of historic and modern facilities.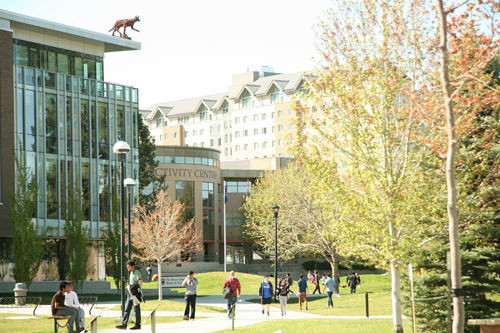 A vibrant community of over 14,000 students from across Canada and around the world complete undergraduate and graduate degrees in addition to diplomas, apprenticeships, professional certificates, continuing studies, and ESL.
Please see the TRU website for more on Kamloops and our campus, or launch our virtual tour now.
Williams Lake Campus
Williams Lake is a beautiful city located in the central interior of British Columbia. It is the largest urban centre between Kamloops and Prince George.
Area population of 36,000
Very affordable cost of living
Small class sizes with dedicated faculty
Close-knit campus community with student services
Diverse multicultural environment
Safe and friendly city
Please consult the Williams Lake campus website for more information.
Search
To Top