International Athletic Scholarships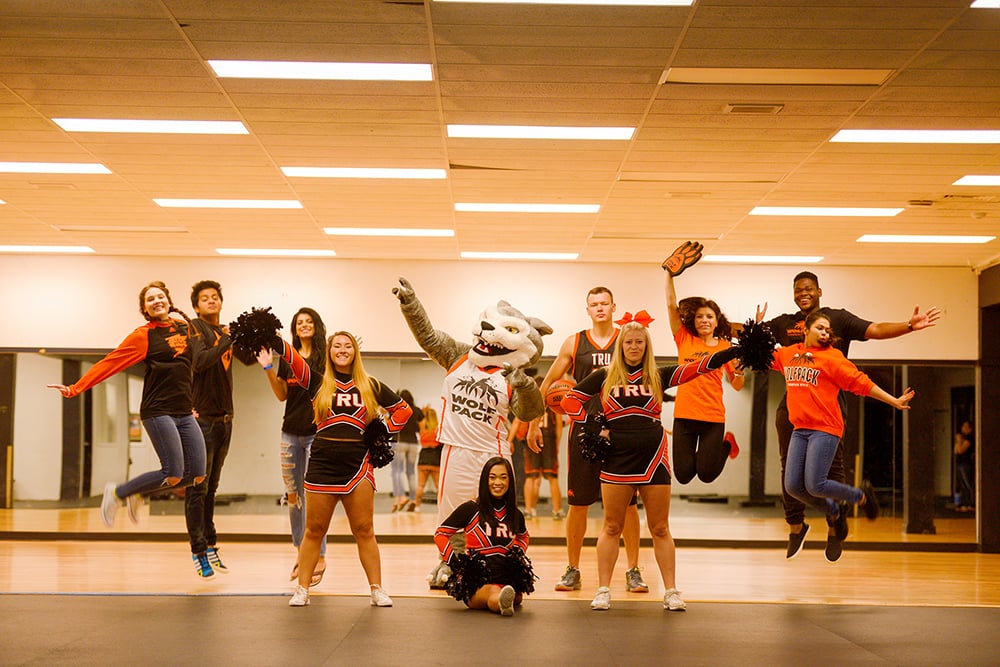 Students of outstanding athletic ability who compete for one of TRU's Varsity Teams may be considered for an athletic scholarship. Scholarship recipients must be full-time academic students enrolled in degree-granting credit hours (ESL is not eligible) and meet all U SPORTS regulations for receipt of athletic financial awards.
Eligible Disciplines
Basketball, Soccer, Swimming and Volleyball, or visit our WolfPack page for a complete listing of WolfPack Teams.
For consideration, please complete WolfPack recruitment form, with an emphasis on providing a link to your highlights.
Our coaches are all responsible for recruiting for their team and also responsible for distributing our scholarship dollars, so when a prospective student-athlete fills out the form mentioned above, we ask that they give as much information as possible, including any links to video footage of them performing, so that the coach can see their ability.