Professional Development Programs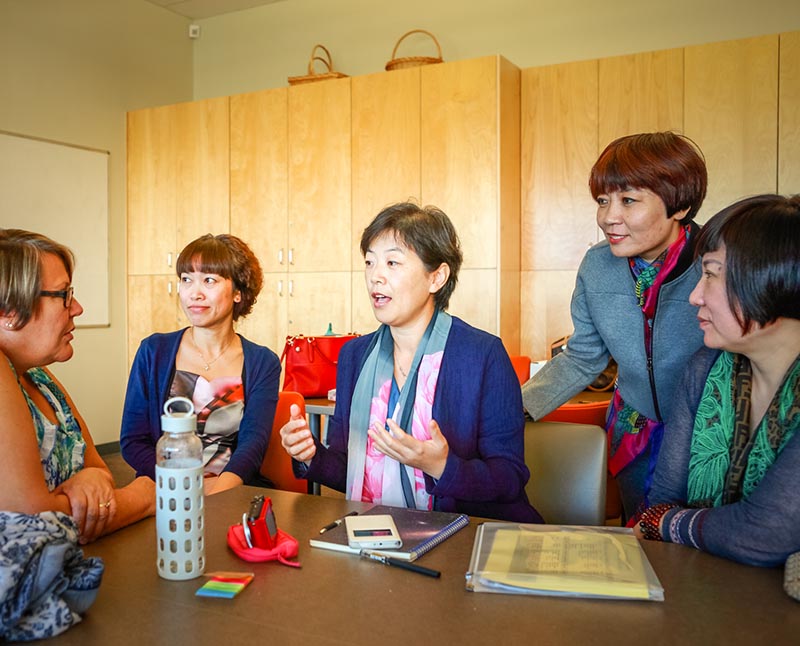 Our professional development programs introduce you to the latest developments in the theory and practice of education. Cutting-edge advancements pertaining to universal themes such as classroom instruction, integration of technology, and student assessment are presented in interactive workshop formats.
We deliver the course content in a communicative, learner-centred format where our instructional team takes on the role of facilitators. A popular component of the program is the time that is allocated for small groups as well as one-on-one seminars. We have successfully delivered these programs to over 1,700 participants from a variety of countries.
After completing the program, you will be equipped with an impressive collection of instructional techniques and resources that you can put to use the moment you step back into your classroom. We can deliver these programs on-campus or overseas.

These programs are cohort-based and are not offered on a regular basis or for individual registrants. Please contact us if you have a group interested.
What's included:
Homestay accommodations (meals included)
Dormitory option also available
Wifi on campus
Access to library and computer labs
Support of instructors in the classroom and during activities
Classroom instruction
Graduation certificate
Unlimited use of the local public transportation system
Costs associated with scheduled cultural activities
Support from our International Student Advisors
Programs