Check-in Centre
Date: December 31, 2023
Venue: Campus Activity Centre
We will mark your arrival in Kamloops, help you apply for provincial health insurance, social insurance number, BCID, book you for your English or math placement tests (if applicable), give you a goodie bag, address any course registration issue.
Early Check-in: December 13 & 20, 2023
Early Check-in Venue: Panorama Room, International Building 3rd Floor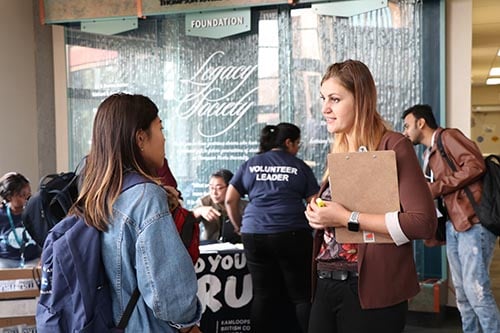 New international students should bring
(if applicable):
letter of acceptance
study permit
medical insurance
any requested original copies of documents such as transcripts
English testing scores
Please make sure you have a digital copy of all your important documents prior to travel, including the data page of your passport (the page with your photo on it). You may be asked for the documents at your port of entry.
Orientation
All students, including those who arrive early, are required to attend International Student Orientation.