Host Families
Become a host family
Homestay offers international students the opportunity to develop and practice their conversational skills, as well as to experience Canadian culture in a friendly family setting. If you are interested in being a host family, complete the form below. Become a host family
---
Short term availability
TRU hosts many short-term programs where students need housing. Let us know if you are available to host a student by filling out the form below. Short term availability form
---
Current host families
If you are an existing host family, you can update your information with us and complete an evaluation form.
Update your availability to host a student. Update your availability
Update your family information Request your profile
Private & confidential homestay evaluation form Homestay evaluation form
---
About TRU's Homestay Program
As a host family in Thompson Rivers University's Homestay Program, you will have a rewarding experience learning about another culture and representing Canada and Canadians.
Most of our international students come from the Pacific Rim and Southeast Asia. We are also seeing an increasing number of students from Mexico, South America and Europe. They come to TRU for English language training and post-secondary education. They usually understand the English language better than speak it. Homestay offers students an excellent opportunity to develop and practice their conversational skills, as well as to experience Canadian culture in a friendly family setting.
Host families are expected to provide the students with reasonable daily requirements. Each student should have a private room with adequate furnishings. He/she should be treated as a member of the family, sharing meals and participating in the family's routine and social activities. The student should have reasonable access to all the household facilities.
Host families are not expected to give the international students special treatment as such. However, these students will appreciate warm and friendly support from their Canadian hosts.
Use this site for information, news and updates for TRU's host families. Feel free to contact one of our ISAs (International Student Advisors) or me if you need more information.
Thank you for your cooperation with us.
Sincerely Yours,
TRU World Homestay Program
TRU World, Thompson Rivers University
Email:homestay@tru.ca
Fax: 1-250-828-5140
Emergencies after hours : 1-250-828-5033 (TRU Security)
Facebook: Please join our Host Family Facebook group!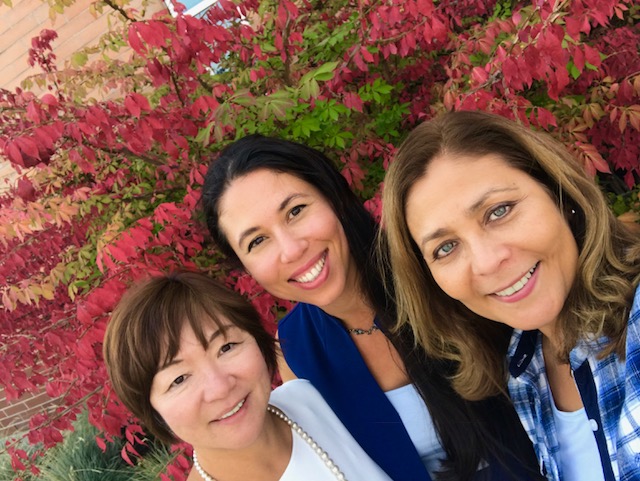 TRU Homestay Team: Rika Kimura, Marianna Abutalipova(on-leave) and Reyna Denison