Sustainability Awards
TRU is proud to be a global leader in sustainability for post-secondary institutions, as highlighted in fall 2018 when the university earned a platinum rating in the Sustainability Tracking, Assessment and Rating System (STARS) program.
Achieving that honour took a lot of work from faculty and staff. There have also been some outstanding contributions from the student body that help make TRU the leader it is today. For everyone's efforts, two students and one staff or faculty member received a TRU Environmental Sustainability Achievement Award, and one student received the Tom Owen Environmental Sustainability Award.
The awards not only support those who are active in sustainability, but also encourage others to become active as well. Nominees are individuals who innovate and are original, have a positive influence on a large group of people and have made significant contributions to environmental sustainability.
Nomination deadline: March 31, 2022
2021 student winners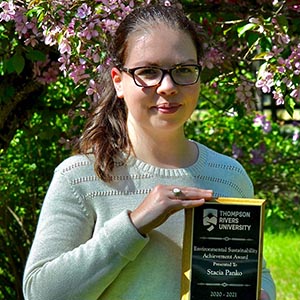 Stacia Panko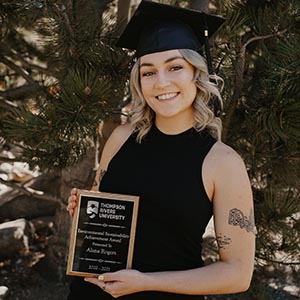 Alana Rogers
2021 staff winner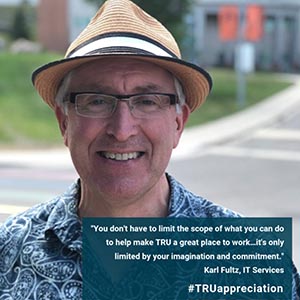 Karl Fultz
---