Corporate Social Responsibility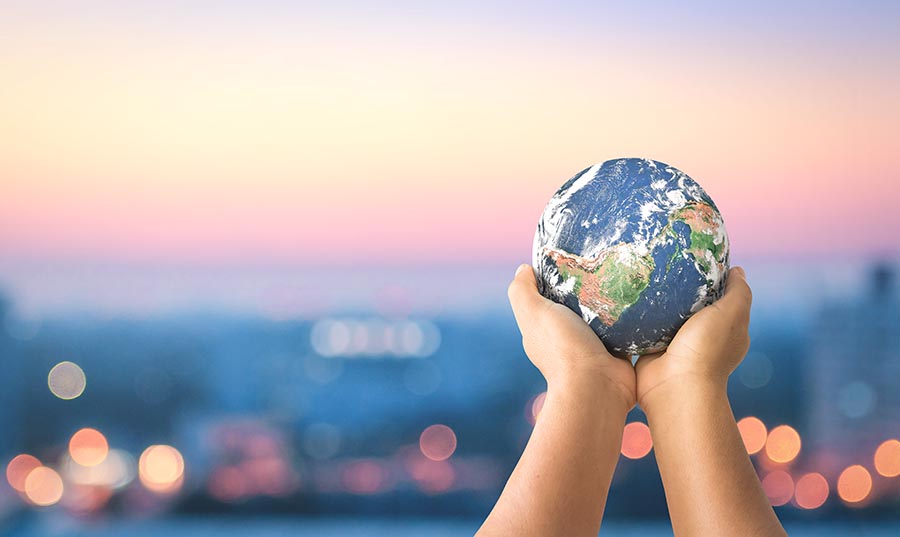 Why study CSR?
Corporate social responsibility (CSR) is one of the fastest-growing components of Fortune 500 companies. According to the Global Reporting Index, 90% of companies filed sustainability reports in 2018. Formal CSR training can improve a company's environmental impact, employee retention, community and ethical performance.
Learn skills to improve your company's public image, increase brand awareness and retention and give yourself an advantage over competitors, all while participating in sustainable business practices.
Admission requirements
Computer – Mac or Windows is appropriate
Reliable internet access
A strong understanding of English is recommended
Program description
This three-module, 42-hour training is focused on the exciting new world of CSR.
Throughout the three modules, you will be provided with guidelines on improving an organization's environmental footprint, employee engagement, transparency, waste management, human rights performance, community investment and responsible supply chain management. You will learn the foundation of CSR and sustainable frameworks used by the world's largest tech, telecommunications, manufacturing, retail and mining companies. In addition, this course teaches you how to tackle and resolve CSR challenges in industry/companies, gives practical, real-world knowledge and shows you how to apply CSR by drawing on experiences from global thought leaders in the field.
At the end of this course, you should leave with the tools necessary to develop inspiring initiatives and successfully promote CSR.
Career opportunities
CSR is recognized around the world. From the public to the private sector, small companies to big business, CSR is a widely accepted skill.
Course descriptions
Module 1: CSR Foundations
Identify what corporate social responsibility (CSR) represents and why 'profit with purpose' is increasingly necessary.
Explore the social, environmental and economic drivers behind the recent surge in corporate citizenship.
Review global trends and case studies on the most innovative applications of environmental, social and governance (ESG) initiatives.
Define terms, key performance indicators and definitions used in the field.
Module 2: Foundations in Responsible Investing
Differentiate between major international stock markets tracking corporate sustainability.
Identify why sustainability reporting is a critical consideration for any future-facing company.
Explore CSR metrics and rating methodology used by Dow Jones and Morgan Stanley.
Identify how to benchmark corporate performance and get companies included in the portfolio of a high-performing sustainability index.
Module 3: Responsible Strategy Setting
Demonstrate how to set an organization's goals, including mission statement, vision statement and priorities.
Identify where to focus sustainability efforts based on an assessment of core competencies and customer considerations.
Identify the winning strategy for an organization and what will give the business a competitive advantage.
Define how to measure progress towards goals and how to report accurately to stakeholders and shareholders.
Instructors
Cameron Jones, course developer
Cameron Jones is the course developer for the Corporate Social Responsibility Program at Dalhousie. He is a passionate public speaker with a background in corporate social responsibility, innovation and organizational change.
In 2020, Cameron was selected as a CSR Top 100 Influence Leader, which represents excellence in building sustainable programs, protecting human rights and promoting ethical business practices in supply chains around the world.
He has co-authored a book and multiple papers on clean technology, capacity building and carbon mitigation. He is the recipient of multiple awards, including the Premier's Public Service Award for his role overseeing the largest corporate transformation in the history of the Alberta Public Service. He is also an active member of Toronto's clean technology community.
Jorge Esteban Osorio Piña, sustainability impact advisor – South America and course instructor
Jorge is the instructor of CSR and is a business administration professional and MBA in sustainability currently based out of São Paulo, Brazil where he serves as the South America sustainability impact advisor and account manager for blocksEDU. He studied and worked in Colombia until getting recruited by a Canadian Electrical Engineering Company in 2014. Jorge has professional experience in Canada, Colombia, Chile and Brazil, where he got his MBA certificate, foreseeing the huge opportunities for his career in South American countries.