Blockchain Management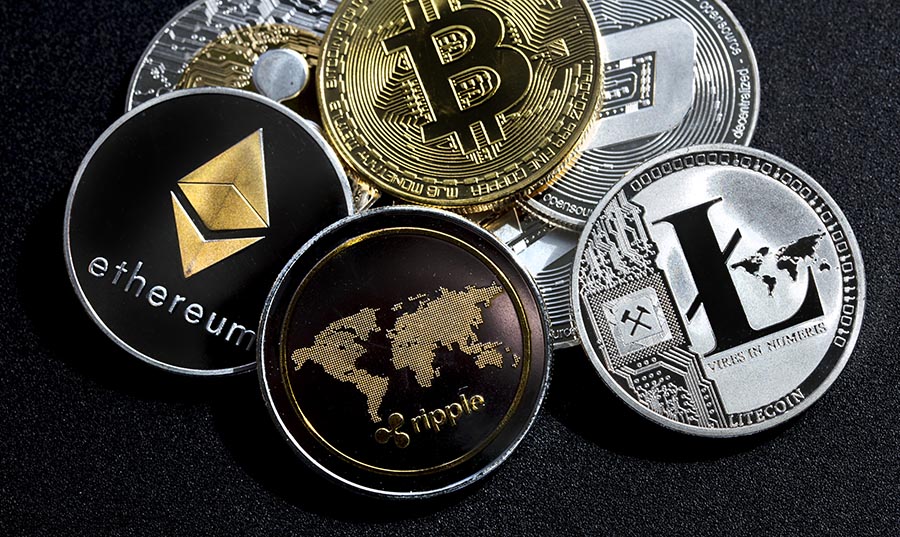 Why learn about blockchain?
Blockchain and cryptocurrencies are increasing in popularity
Employment opportunities are quickly increasing in this area and there is a shortage in trained individuals
Blockchain knowledge is used across many fields including finance, health care, governments, banking and business
Admission requirements
Computer – Mac or Windows is appropriate
Reliable internet access
A strong understanding of English is recommended
Knowledge of blockchain and cryptocurrencies is helpful, but not required
Program description
The Blockchain, Bitcoin and Cryptocurrency training provides you with the knowledge, strategies, tools and skills related to the use of blockchain, Bitcoin and cryptocurrency in the workplace.
Blockchain and cryptocurrency skills are required in a variety of fields including government, health, education, financial services, logistics, real estate, start-ups, oil and gas, the non-profit sector and business.
Using a digital pedagogical approach that integrates theory and practical application, you will use blockchain tools, techniques and platforms to gain an understanding of this technology. You will be provided with the essentials of blockchain technology, Bitcoin and cryptocurrency including its origin, what it is, how it is being used, how to use it and how it can be used to add value within businesses and society. Also covered are important advanced topics such as smart contracts, non-fungible tokens and how they are transforming entire industries.
Those who complete this training are qualified to write the Global Blockchain Professional (GBPTM) exam provided by the Foundation Technologies Institute.
Career opportunities
Industries (companies such as banks, accountancy firms, oil and gas, insurance, retail and law offices who want to keep up with technology)
Start-ups (independent businesses and products created since the creation of Blockchain)
Tech firms
Governments (many governments have been hiring crypto experts as advisors)
Course descriptions
BC 101 Module 1: Introduction to Blockchain and Blockchain Networks
This course provides you with the foundational knowledge of today's blockchain technology platforms and outlines how this technology provides value to the world of business and society.
Learning outcomes
Upon the completion of this course, you should be able to:
Identify the origin of blockchain technology
Define blockchain and its purpose
Define key terms related to blockchain technology
Identify features related to blockchain technology
Define a distributed database and its function
Differentiate between Bitcoin and blockchain
Identify blockchain's value proposition as a technology and as a disruptor
Identify the current impact of blockchain technology on all aspects of business and society
BC 102 Introduction to Blockchain Platforms, Cryptocurrencies and the Digital Economy
This course provides you with information on various types of blockchain networks including public, private, consortium and permissioned networks. You will have the ability to break down what blockchain networks are used for, the value they bring to business and society and how networks differ from each other.
Learning outcomes
Upon the completion of this course, you will be able to:
Define the types of blockchain networks and identify the environments for which they are best suited
Identify the strengths and weaknesses of public, private, consortium and permissioned networks in the blockchain ecosystem
Differentiate between public, private, consortium and permissioned blockchain networks
Provide examples of the type of network that would suit different types of businesses and reasons for using that specific network
BC 103 The Future of Blockchain: Challenges and Opportunities / Introduction to Use Cases
This course provides you with an introduction to popular blockchain platforms including Hyperledger, Bitcoin and Ethereum.
Learning outcomes
Upon the completion of this course, you will be able to:
Identify five Hyperledger frameworks
Break down how Hyperledger leverages open standards and open governance to support business solutions
Differentiate between Hyperledger and permissionless blockchain technologies
Define how tokens represent real assets and how they are utilized
Identify the value of Bitcoin as it relates to a digital economy
Identify the characteristics of smart contracts and define how they can bring value to business and society
Instructors
George Levy, Division Head and Lead Instructor
George Levy is a bestselling instructor and speaker focused on blockchain and cryptocurrency. As division head of blockchain technology and digital economy at blocksEDU and CEO at Blockchain Institute of Technology, George helps organizations understand and envision what is possible with blockchain technology and effectively translate that knowledge into positive business results.
George has taught over 100,000 students in more than 180 countries, with clients ranging from senior level executive teams at the Federal National Mortgage Association (Fannie Mae), and Ernst & Young, to the Ministry of Economy in Mexico, The Central Bank of Curaçao and Sint Maarten and many others.
As a blockchain and cryptocurrency expert speaker, he has been featured at numerous leading events the world over including highly specialized events such as Supply Chain 2.0, Miami Crypto EXP in Miami, Florida and the d10e Conference on Decentralization in Tel Aviv, Israel.
Aside from blockchain and cryptocurrency, George has also held positions as co-founding team member of Yupi.com, an internet start-up acquired by Microsoft Corporation; regional partner of development for Microsoft Corporation and vice president for World Business Forum (WOBI).
Dr. Justin Goldston, Director of Academic Standards
Dr. Justin Goldston is a professor of project and supply chain management at Penn State University, where his research is focused on blending the practices of supply chain management, emerging technologies such as blockchain and artificial intelligence, and sustainability to create positive global change. Dr. Goldston is a research faculty affiliate at the Center for Business of Sustainability at the Smeal College of Business at Penn State and an active contributing faculty member to The Sustainability Institute at Penn State.
Outside of being a five-time TEDx speaker where he discussed blockchain and artificial intelligence, Goldston has over 20 years of experience consulting with organizations around the world on enterprise-wide digital transformation initiatives. Goldston has also led and assisted in the development of blockchain, supply chain management, sustainability and business analytics programs and courses at Georgetown University, Texas A&M University, Rasmussen University, Davenport University and North Carolina Wesleyan College and has evaluated doctoral programs for the Department of Higher Education. Goldston serves on the graduate advisory board at various higher education institutions including Georgetown University, is the author of multiple peer-reviewed journal articles on supply chain management, sustainability, and innovative technologies, of Critical Success Factors in ERP Implementations and of the forthcoming book AI for Good: Achieving Sustainability Through Citizen Science and Organizational Citizenship.