Learning Secwepemctsín
Weyt-kp and welcome
As part of TRU's commitment to truth and reconciliation, we encourage everyone to learn the languages of the region. Several courses and resources are available.
Please learn about Secwépemc culture and perhaps a few more words of Secwepemctsín than you knew before; and while you are at it, please consider learning about other Indigenous peoples within and beyond the regions TRU serves.
— Brett Fairbairn, President and Vice-Chancellor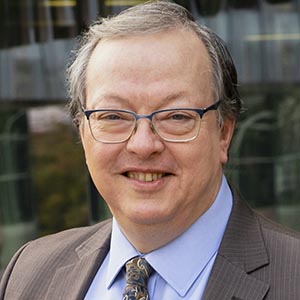 Indigenous nations in the TRU service area
TRU's Kamloops campus is on Tk'emlúps te Secwépemc territory while the Williams Lake campus is on T'exelc (Williams Lake Indian Band) territory within Secwépemc'ulucw. Our region includes the St'át'imc, Nlaka'pamux, Nuxalk, Tŝilhqot'in, Dakelh and Syilx.
Learn Secwepemctsín online
This is online tool introduces you to Secwepemctsín within Secwépemc'ulucw (Secwépemc territory). These four lessons include self-directed activities, videos and phonetic translations.
Lesson 1: Introduce yourself in Secwepemctsín
Lesson 2: Secwépemc alphabet
Lesson 3: Secwépemc greetings and common phrases
Lesson 4: Secwepemctsín practice
Learn Secwepemctsín Online
Take a TRU course
To take a deeper dive into Secwepemctsín, TRU offers a variety of Secwépemc language courses designed to:
Reinforce the knowledge and understanding of Secwépemc language
Enhance the knowledge and understanding of Secwépemc culture
Teach the Secwépemc language and culture to future generations
Delivered on campus and in person, some of these courses include:
FNLG 1000: Introduction to First Nations Language
FNLG 0500: First Nations Language – Secwépemc 1
FNLG 2000: First Nations Language Structure and Analysis 1
Full List of TRU Courses
Join instructor Marie Sandy
Learn Secwepemctsín this summer in an immersive program. There are no prerequisite courses, but at least 10 people are needed to sign up by mid-May to ensure the course goes ahead. Register now for FNLG 1010-01 First Nations Immersion — Secwepemctsín 1, and FNLG 1110-01 First Nations Immersion - Secwepemctsín 2.
Course Registration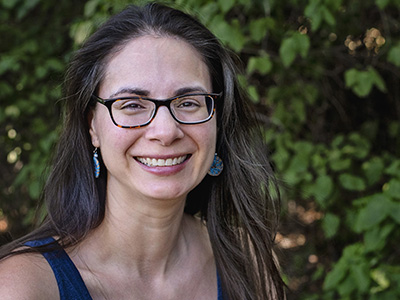 Marie Sandy is from T'exelc area of Secwepemcúl'ecw (Williams Lake). She has completed a Bachelor of Arts degree and a Bachelor of Education degree (Dean's List), as well as a Master of Education from Thompson Riverside University. Marie has worked for various Aboriginal organizations in BC across a variety of fields (health, government, professional development, education). She is currently the Indigenous Mentor and Communications Coordinator, as well as a Sessional Instructor of Secwépemc Language at Thompson Riverside University. Her hobbies include knitting, reading, recreational soccer, and she enjoys watching films and television.
Explore these resources
First Voices is a good guide for key words, phrases, songs, stories and the alphabet for Canada's Indigenous languages, including Secwepemctsín.
To hear and learn how to pronounce a name of a Secwépemc community, the Secwépemc Communities Pronunciations page is a great resource.
Indigenous TRU is the heart of Indigenous initiatives and resources on campus. It includes information about Indigenous staff, faculty, programs, projects, news and events, and the Office of Indigenous Education.