TRU Catering
Whatever your needs, we've got you covered! Our expert coordinators and talented catering team offer a diverse skill set and experiences to best assist you in designing the perfect culinary experience for your theme and budget. From corporate luncheons to private holiday parties, meetings and weddings, we can do it all.
We strive to offer an excellent variety of healthy, fresh, seasonal and locally sourced creative food. We provide a large variety of options, along with dietary and food preference considerations.
You are welcome to challenge us with your unique ideas or let us explore our creative boundaries to develop options that fit perfectly with your event. Our team is happy to assist and make recommendations. The options are endless. TRU Conference Centre will help you make your event truly unique.
Meet our executive chef
Executive Chef Trevor Bisson is a graduate of Thompson Rivers University Culinary Arts program and has been leading our culinary team since 2011. The 2023 menu showcases Trevor's pride in creating delicious food for all to enjoy.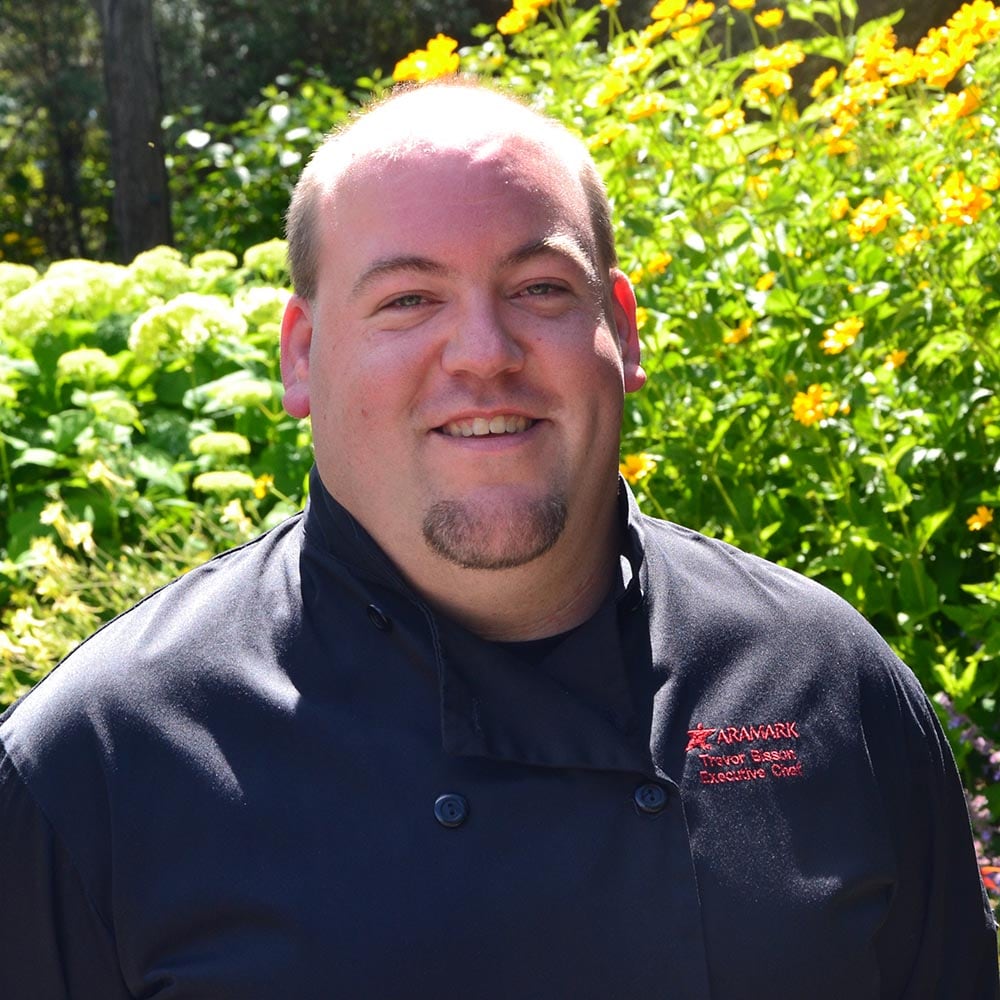 Gallery
Click on any picture to see a larger version.
To begin your event planning process and for custom menus, please contact us.