Food Services and Catering
Whatever your needs, we've got you covered! Our expert coordinators and talented catering team will work closely with you to design the perfect experience for your theme and budget. From corporate luncheons to private holiday parties, meetings and weddings, we can do it all. We strive to provide healthy, fresh and creative food options. You are welcome to bring your unique ideas to the table, or just leave it up to us to rise to the occasion. Our staff will be with you from start to finish to ensure your event is a great success.
---
Meet our Executive Chef
Executive Chef Trevor Bisson has 18 years of cooking experience and is a graduate of our very own TRU Culinary Arts program. Born and raised in Quesnel, BC, Trevor has been living in Kamloops for 16 years and has been working at TRU since 2011. After spending a summer in Paris in his early 20s, Trevor developed a love for French style cuisine. Although this is still his favourite food to cook, Trevor takes pride in all the food he creates, ensuring that everyone has a fantastic dining experience.
Like any true chef, Trevor will try any food once, but on his days off you will most likely find him indulging in a peppercorn steak with blue cheese on top and a nice cold drink.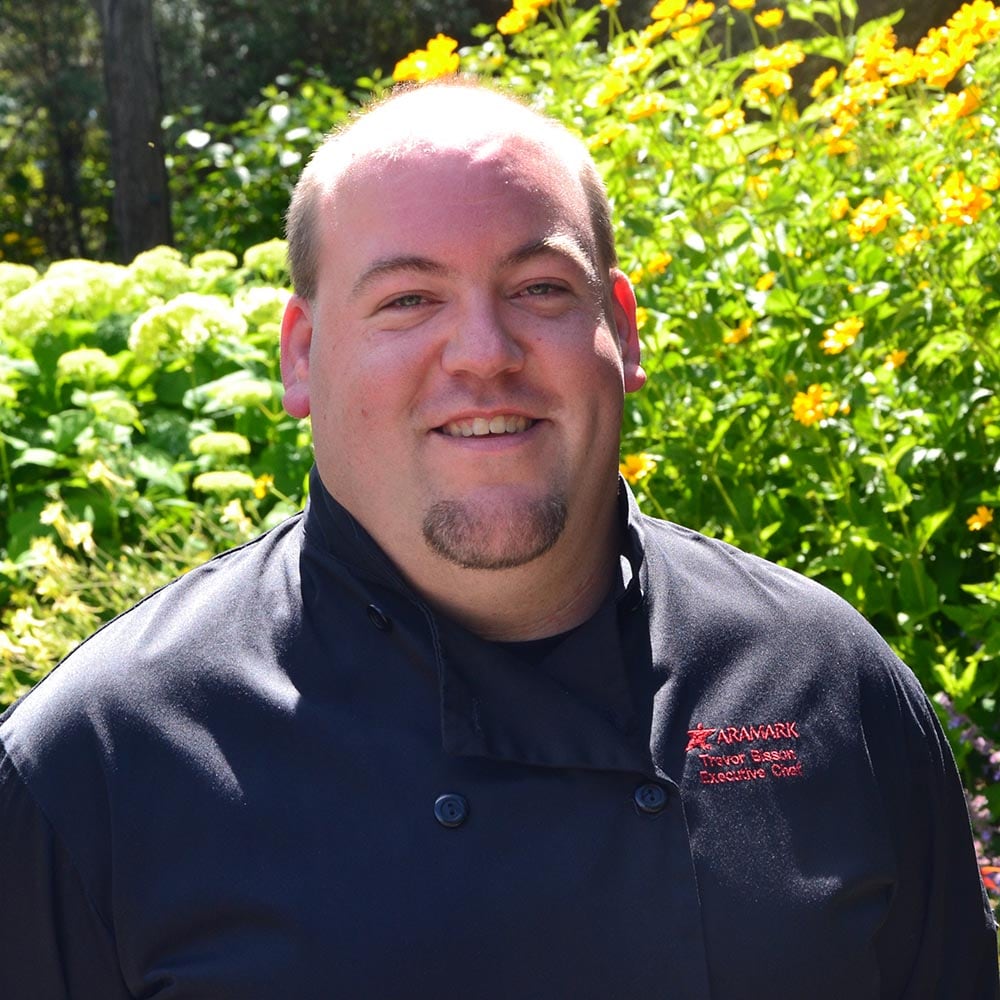 Gallery
Click on any picture to see a larger version.
To begin your event planning process and for custom menus, please contact us.