E-Scooter and E-Bike Demonstration Program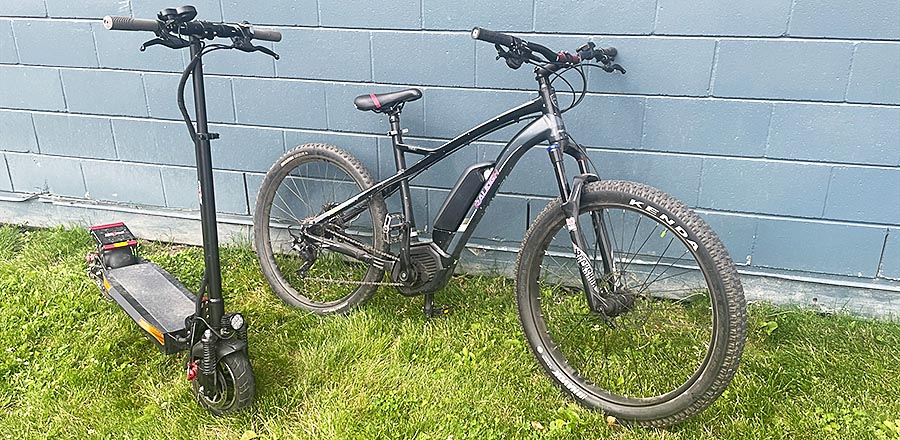 Our e-bike / e-scooter demonstration program lets any TRU community member try one (or both) for free for up to 30 minutes around the campus so you can make a more informed decision about whether you want to buy your own.
Both are great options for environmentally friendly, simple and cost-effective transportation.
A large Raleigh Hardtail Mountain Bike with a Bosch electric drive, a medium Cannondale CUJO NEO 2 e-bike, and a 500W Synergy Ride Electric Scooter are available for a demo ride around campus Monday to Friday from 9 a.m. to 2:30 p.m.
To book a time slot, click the link below to be sent to our calendar sign up sheet, and choose whichever open time works best for you:
https://outlook.office365.com/owa/calendar/EBikeandEScooterDemo@tru.ca/bookings/
To access the e-bike or e-scooter after booking your time slot, come to the Sustainability Office five minutes before your scheduled time. (go to orange door (Entry #2) facing WolfPack Road and the Gym).
Guidelines
You must stay on TRU property.
You must provide your own helmet.
You must sign a waiver and complete a five-minute safety and training orientation upon arriving at the Sustainability Office.
Demo rides are meant to be one-time events.