Business Menu
Business Administration (BBA)
Do you like the idea of starting or running a business, or becoming a professional who contributes to a business's success? Gain a broad range of in-demand skills while focusing on an area of interest — human resources, marketing, finance, economics, or something else.
How does it work?
In years 1 and 2, you gain a strong grounding in the humanities and social sciences as well as core business subjects. In years 3 and 4, you complete core courses and choose a major and/or minor to focus on.
What can I do with a BBA?
Business is one of the highest-growth sectors in British Columbia, with over 250,000 job openings projected between now and 2029 in business, finance, administration, and management.
Upon completion of your BBA, you can pursue further training to earn a post-graduate certification such as Chartered Professional Account (CPA) or Chartered Professional in Human Resources (CPHR).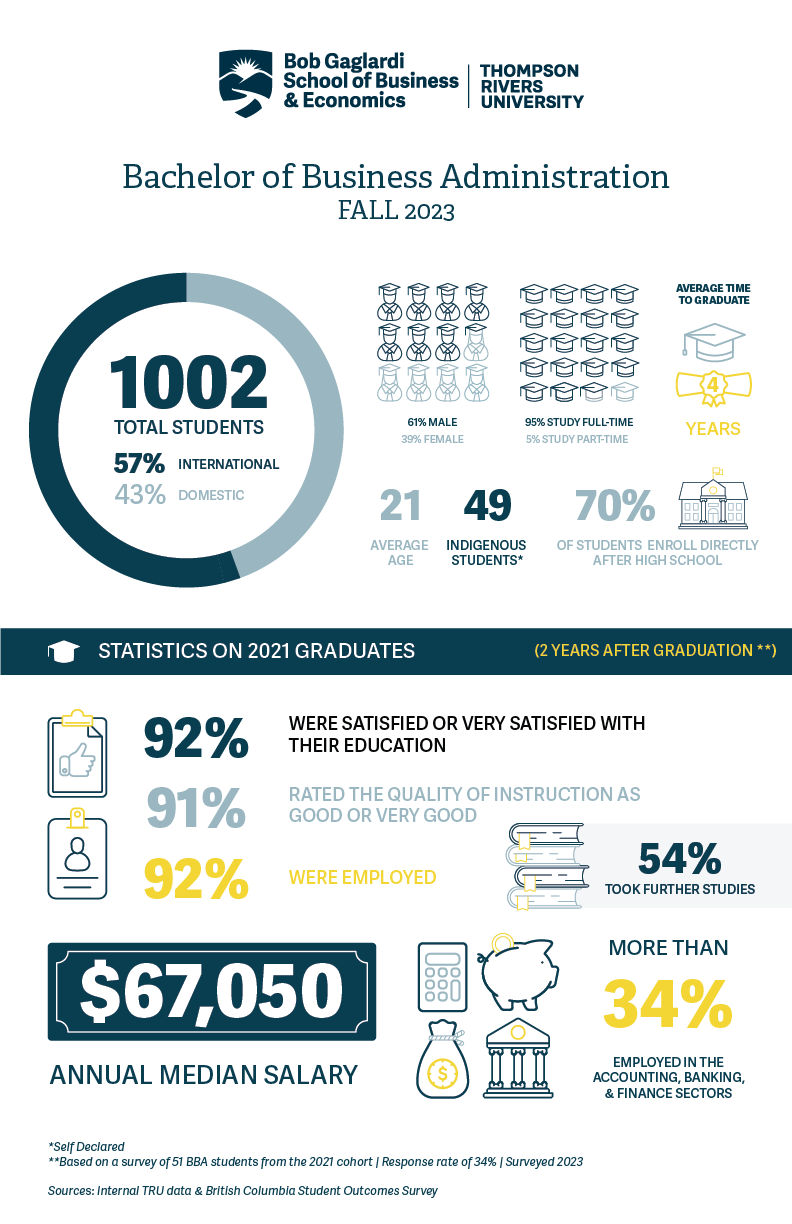 The BBA provides students with a demanding and engaging learning experience. In Years 1 and 2, they receive a strong grounding in the humanities and social sciences as well as the core business or business-related subjects.
Experiential learning
Gain hands-on experience applying what you learn to real business challenges. In addition to in-class projects, you also have the opportunity to go on an international exchange for a semester in year 3 or 4 or pursue a co-operative position. Students gain valuable experience and job opportunities this way!
You Ask,


We Answer