Business Menu
Dean's Advisory Council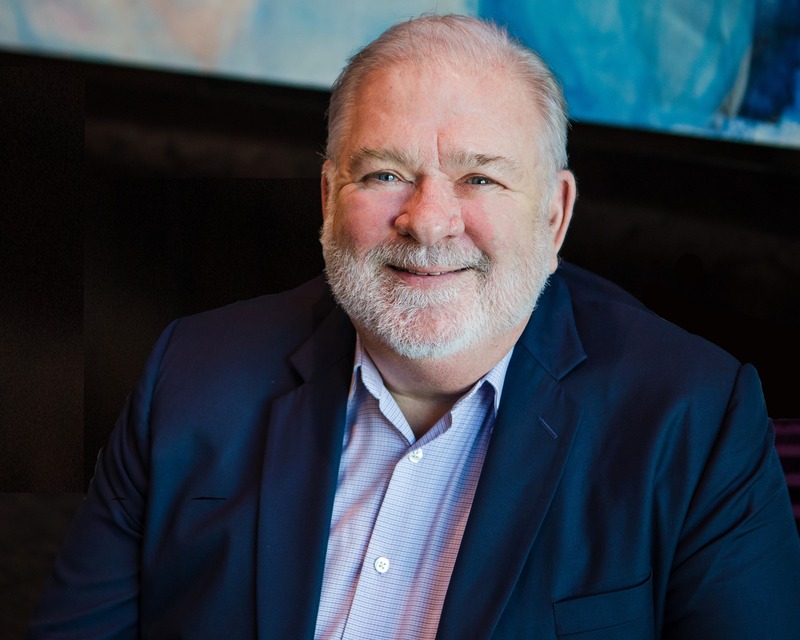 Dr. Michael Henry
The Dean's Advisory Council plays an important role in providing advice to the Dean of the Bob Gaglardi School of Business and Economics on matters that are relevant today, how they affect our faculty and students, and provide their expert industry-specific advice.
The council provides a link to those individuals and organizations with the resources, knowledge, and contacts the school needs to accomplish its role of connecting the British Columbia interior to the world through experiential education and the bold pursuit of knowledge.
The council meets twice a year, in spring and fall.
---
Council members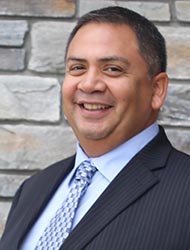 Paul Donald, Chair
CEO at Simpcw Resources Group
Bio
Paul Donald is a member of the Simpcw First Nation and is the CEO of Simpcw Resources Group (SRG). SRG is an award-winning, resource-based, First Nation-owned business focused on construction, forestry, pipeline maintenance, and environmental monitoring. SRG has more than 160 direct employees and employs many more through contracts and joint ventures. Paul's previous roles included Executive Director at the Little Shuswap Lake Band and 30 years of banking and finance including 6 years as the CEO of All Nations Trust Company. Paul has been a member of the Nicola Valley Institute of Technology (NVIT) Board of Governors since 2016. Paul is the NVIT Board Vice-Chair as well as the Chair of the Audit and Risk Management Committee. Paul served for many years as a board member (2012-2020) and past Chair of the Simpcw Resources Group of Companies. Board experience also includes the Kamloops Native Housing Society (11 years), the Kamloops Aboriginal Friendship Society (2 years), and the Council for the Advancement of Native Development Officers (CANDO), where he served three years as National President.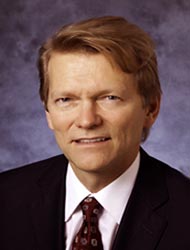 Peter Antturi
President, Anglemont Financial Services Ltd.
Bio
Peter graduated from high school in Summerland, BC, and received a bachelor of commerce from UBC. He is an executive officer and director of subsidiaries and affiliates of Kattegat Trust, a charitable trust and family office established by the founder of Teekay Corporation, a global shipping company. Kattegat has a global portfolio of land, hard assets, and stakes in private and public companies, including Teekay Corporation and Compass Diversified Holdings Inc. Peter is an executive officer and owner of Anglemont Financial Services Ltd., a joint venture with Kattegat. Previously, he worked with Teekay from 1991 through 2006, serving as president of Teekay's shuttle tankers division and as chief financial officer. Before Teekay, he held financial roles in the shipping and shipbuilding industry, where he started in 1985.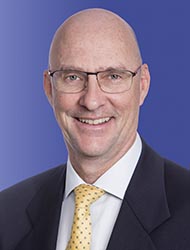 Starr Carson
Office Managing Partner, KPMG LLP
Bio
Starr completed a bachelor of commerce with honours from UBC in 1987, obtained Chartered Accountant designation in 1992, and became a partner in KPMG in 1997. Regarded as an authority on tax planning for Canadian private companies and their owners, Starr has written articles for tax conferences and served as a group study leader, tutor, and lecturer for the Canadian Institute of Charted Accountants' in-depth tax course. He served on the board of directors for KPMG Canada from 2012 to 2018. Having contributed to the education and career development of young accounting and business professionals, he has led the Kamloops office's recruiting efforts and is proud to have hired more than 100 Thompson Rivers University graduates to article and obtain their CPA designation with KPMG. In 2019, Starr received a fellowship from the Chartered Professional Accountants of BC—a title recognizing CPAs who have gone above and beyond in their commitment to the profession and their community. He is married and has two sons, one of whom graduated from Thompson Rivers University with a master of business administration.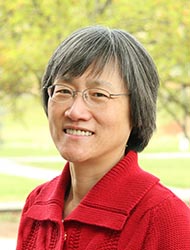 Fiona Chan
Retired, previously AVP, Credit Risk Management Business Development of Canada
Bio
Fiona served a number of roles during 23 years with Business Development Canada, including regional manager partnership, acting vice-president operations, senior auditor, and business centre manager for two branches. Active in the community, she was a member of Thompson Rivers University's board of governors and served two years as chair. She was a board member and chair of Venture Kamloops and University College of the Cariboo's (now TRU) Foundation. Fiona is co-chair of TRU's Limitless campaign, was appointed to BCLC's board of directors, and is the past president and treasurer for the Kamloops West chapter of Rotary. An interest in music led to being a former director and treasurer with the Kamloops Symphony Society. Fiona has a bachelor of arts in economics from the University of Western Ontario.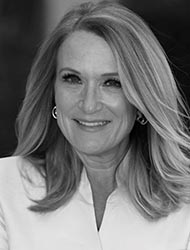 Beverley DeSantis
Representative at Thompson Okanagan Tourism Association
Bio
Beverley has more than 30 years of experience in the private, public, and government sectors, and during her career, has built strategic relationships within governments, not-for-profits, postsecondary education, communities, and Indigenous peoples. Recently stepping down from her executive director role at Tourism Kamloops, Beverley is now representing Thompson Okanagan Tourism Association as well as doing consultation work for tourism destination development within BC. Before these roles, Bev was a director for Business Link Alberta and supported entrepreneurs in startup and business development strategies. She joined Bow Valley College's Chiu School of Business in 2011 as its program coordinator, and while there, managed the tourism management and marketing diploma, public relations diploma, fund development diploma, event management diploma, marketing diploma, sustainable business diploma, credit certificate programs, continuing education, and professional studies, Centre for Social Enterprise & Innovation and eCampus online learning. She has a master of arts, tourism marketing, and management.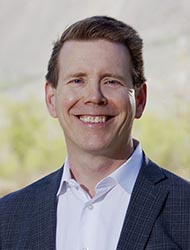 Jason Fawcett
President, Kelson Group
Bio
Jason oversees all operations within this successful, family-owned property management business, including corporate and individual operations in communities throughout BC and Alberta. His management style, team approach, and strong understanding of the business have grown Kelson Group from a local company based in Kamloops, to one that owns and manages more than 70 residential and commercial rental properties. Jason transitioned into his role in 1999 after earning his bachelor of commerce from UBC with his first year attending Cariboo College (now Thompson Rivers University) and working in the commercial real estate industry in the Lower Mainland for a number of years. He has been a long-time member of LandlordBC and currently serves on the board of directors for that provincial rental owners association. When not working, Jason spends time with family, skiing at Sun Peaks, and hiking the trails in his hometown of Kamloops. Committed to community, he serves on the campaign cabinet at the Royal Inland Hospital Foundation.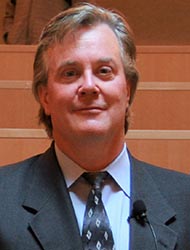 Richard Game
COO, Evans Consoles Corporation
Bio
Richard is a results-oriented leader with a proven track record in international expansion and with high-growth, turnaround, and high-paced organizations. He has spearheaded operational change and improvements to drive productivity and reduce costs. Game holds a dual bachelor of arts and applied science in engineering from UBC, a master of business administration from Western University (London, ON), a doctorate in international business from the University of Alberta, and is a certified international trade professional. He is chief operating officer and board member of the Calgary-based Evans Consoles Corporation, which is the world's-largest provider of mission-critical command and control solutions, and where he has had direct and indirect accountability for global marketing, sales, business development, international operations, project management, design, manufacturing engineering, electrical operations, business development, product management, and IT groups. Richard has held leadership roles at Nortel Networks, General Electric, FRE Composites, and KOM Software.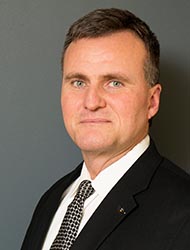 Rod Graham
President and CEO of First Truck Centre
Bio
Rod is the President and CEO of First Truck Centre – Western Canada's largest Freightliner, Western Star heavy & medium duty truck dealer and Thomas Built Bus supplier serving Canadian clients for over 40 years and currently operates out of 13 dealerships across Western Canada. Prior to running First Truck Centres, Rod was the President and CEO of Horizon North Logistics from 2014 until its sale to a Fairfax Financial company in 2020. From 2010 to 2012, he was the President and CEO of ZCL Composites Inc. From 2005 to 2010 he was co-founder and managing director of Northern Plains Capital Corporation, a Calgary-based private-equity firm focused on investing in the oil field and energy-industrial companies. From 1991 to 2004, Rod worked in a variety of roles at Peters & Co, ARC Financial Corporation, and RBC Dominion Securities. Rod has an HBA (Honors) from Wilfrid Laurier University, a CFA, and an MBA (Ivey Scholar) from the University of Western Ontario. He has served on more than two dozen public, private, and not-for-profit boards, and is currently a member of the Young Presidents' Organization, the Business Council of Alberta, and the Business Council of British Columbia.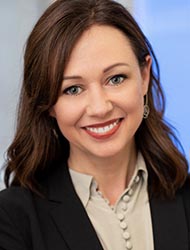 Amanda Hobson
Senior Vice-President Investor Relations and Treasury, Finning International
Bio
Amanda is a strategic and results-oriented finance leader with more than 20 years of experience in large and international public companies specializing in finance, treasury, investor relations, foreign exchange, and interest rate risk management. Amanda was recognized as one of BC's most influential women in finance by BC Business in 2019, named one of Canada's top 100 most powerful women in 2018 by WXN, and recognized as 2017 BC CFO of the year in the emerging leader category by Business in Vancouver and CPABC. Amanda is the senior vice-president of investor relations and treasury for Finning International and she currently serves on the board of the Royal Inland Hospital Foundation, where she is treasurer and chair of the finance, investment, and audit committee.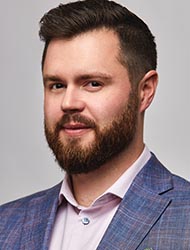 Adam Miron
Interim-CEO and Chair, Brane Capital; Co-Founder, HEXO Entrepreneur in Residence, Thompson Rivers University
Bio
Adam Miron is an entrepreneur, bestselling author and TRU alumni who is dedicated to innovation and mentorship. Miron studied science at TRU from 2004-2007, during which he started TRU's Young Liberals of Canada campus club and served as the lead delegate for the 2006 Liberal Leadership campaign. Since graduating, he has started more than 15 businesses, including iPolitics, a national digital newspaper. At age 29, he co-founded a cannabis company, HEXO, which grew into a billion-dollar company from a $35,000 investment. Miron's book about the experience, Billion Dollar Start-up, became a Canadian bestseller in 2021. In 2018, Miron stepped back from operations at HEXO to focus on giving back and became TRU's Entrepreneur in Residence in 2019. He also has been a director for numerous corporate and volunteer boards. Adam Miron's commitment to innovation, volunteerism and mentorship exemplifies the entrepreneurial spirit that TRU aims to impart to its students.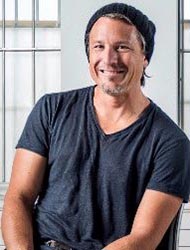 Christopher Krywulak
Founder and Lead (CEO), Chrysalis
Bio
Christopher started his first company in Saskatchewan at age 18 with a vision that all business could (and can) be conducted more humanely, creating a non-traditional self-managing environment where thought leaders engage creatively, bringing their best selves to the benefit of both the business and the community as a whole. From that founding vision, a number of people-first software businesses emerged and presently live within the Chrysalis ecosystem of companies: iQmetrix, North America's leading provider of telecom retail management software; Cova, North America's #1 point of sale and inventory management software for cannabis retail; Ready, the contactless Connected Dining Room platform for the restaurant industry; and Shiftlab, an AI-driven scalable workforce optimization platform for retail sales organizations. Christopher's businesses have received myriad employer and technology recognitions, with iQmetrix garnering the "Business App of the Year" category at the Mobile Breakthrough Awards in 2020, the regional award category for Best Tech Workplace Culture (Small to Mid-Size Employer) in the 7th Annual Timmy Awards, recognition as one of Canada's Top 100 Small and Medium Enterprise Employers for 2022, and listed in BC's 50 Top Employers rankings in 2022.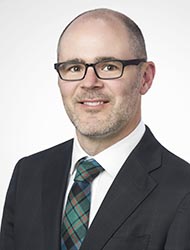 James McCreath
Senior Investment Advisor and Portfolio Manager, BMO Nesbitt Burns
Bio
James McCreath is a Senior Investment Advisor and Portfolio Manager at BMO Nesbitt Burns in Calgary. He works in a team of 10 people that helps families reach their financial, budgetary, and retirement needs. James is a Chartered Investment Manager (CIM®), Certified International Wealth Manager (CIWM), and has also earned the highest level of certification granted by the Canadian Securities Institute, the prestigious Fellow of CSI (FCSI®). James also has extensive personal experience investing in real estate, private equity, and early-stage startups (with a focus on technology). Prior to joining BMO Nesbitt Burns, James worked at a publicly-traded company as the Manager of Corporate Communications and he previously owned Byson Communications, a company specializing in investor relations for TSX-listed companies. James has a Bachelor of Journalism degree from Thompson Rivers University (TRU) in Kamloops, BC, and a Master of Business Administration (MBA) degree from Royal Roads University in Victoria, BC. James has volunteered for a number of charities including the YMCA of Calgary, Volunteer Calgary, KidSport Calgary, and EducationMatters. In 2012, TRU awarded James the Distinguished Alumni Award for Community Service. In 2020, James helped Terry Fox's family publish "Forever Terry: A Legacy in Letters." The book featured 40 letters from Canadians who recount the inspiration Terry has provided their lives. Contributors include Wayne Gretzky, Margaret Atwood, Jann Arden, and Michael Buble. The book was a No. 1 national bestseller in Canada. James and his wife Amber have two boys. Their family enjoys traveling, outdoor activities, and spending time in Amber's home state of Minnesota.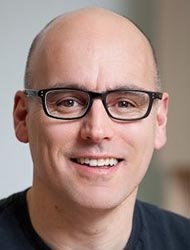 Peter McKenna
President and CEO, NRI Distribution Inc. Los Angeles
Bio
Peter was told after graduating high school in North Vancouver that his chosen program at BCIT was full, so he went to work in the mailroom at Placer Development (later Placer Dome). Over the next several years he moved into marketing and logistics management for mining and freight companies, including five years as sales manager with Locher Evers International, a Canadian-owned international freight forwarder, developing markets for them across the Pacific Rim. By 1989, he had acquired a 50 percent interest in Inland Container Terminals Inc., and as president, he established contracts with several major shipping lines and freight consolidators. Inland operated rail consolidation services between Vancouver, Toronto, and Montreal. After selling Inland, Peter established container repair services for Coast Terminals. In 1995, he moved to Kamloops and invested in Western Marketing, and created the WMI Distribution Division. In 1997, he formed NRI Distribution Inc. with Bruce Churchill and Sean McKenna, and the three operated with 9,000 square feet and two employees. NRI presents international brands with an opportunity to deliver directly to Canadian wholesale clients, thereby avoiding costly distributor costs. Strong relationships with key decision-makers—particularly in the apparel, outdoor, and sports markets in the western US states—led to an opportunity to expand into the US. Choosing Los Angeles as a launch point because of California's growth, he moved his family from Kamloops to LA in mid-2017. NRI provides e-commerce and wholesale shipping across North America and employs more than 700 people.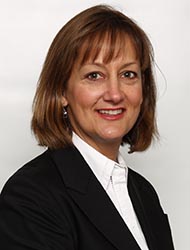 Trish Morelli
Executive Director, Kamloops Wineries Association
Bio
Trish Morelli is a marketing consultant with 30 years in branding, business development, agri-tourism, and strategic planning. Specializing in the wine industry, she helps companies bring wine brands and winery properties to life. As a UBC grad with postgraduate studies focusing on marketing and business entrepreneurship, Trish has spent most of her career managing, researching, marketing, and developing brands around the world, which has led to an extensive network of business contacts. She has served as marketing manager for Cascadia Brands, the director of marketing for Mission Hill Family Estate Winery, a project consultant for BC Wine and Culinary Centre, and the director of operations at Cogent Step Recruiting. In her current role, she brings wineries together under the umbrella of the Kamloops Wine Trail and has led the charge to collectively promote and put Kamloops on the BC wine map. These efforts have meant securing an official wine appellation designation for the Thompson Valley. She is the owner principal of Wine Marketing Solutions, a consulting business mainly operating in the wine sector.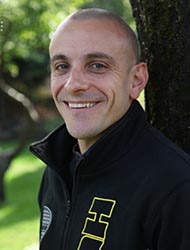 Andreas Pylarinos
Owner, AK Solutions Inc.
Bio
Andreas is an entrepreneur and investor from Vancouver and graduated from SFU with a major in business administration and a concentration in finance, followed by an extended minor in economics. While at SFU, he built a high-end renovation company and focused on clients who valued reliability, quality, and hard work. Taking his cash flow to the next level and through the influence of his mentor, Andreas used his construction skills to accumulate a number of holdings, then turned those holdings into rental properties. Spending the last five years studying the online business world of stocks, markets, bonds, mutual funds, and other financial instruments, he uses his online business mentorship program to help others reach their goals. Andreas says success comes from failure, and failure provides assets for the future. However, assets are only of value when they're put to use.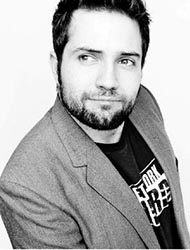 Dan Rink
CEO, iTel Networks Inc.
Bio
Dan has a track record of building and growing innovative technology companies, and has founded more than five in the past 15 years, including Canadian Utility Solutions, CareCaller Emergency Call Systems, Lightship Works Inc, Truvian Labs Inc., and iTel Networks Inc. With iTel since 2007, he has helped the company become a top 10 fastest-growing telecom in Canada and is expanding into the US. A tireless advocate for Canadian startups, he co-founded Kamloops Innovation—a BC Innovation Council-funded technology accelerator—in 2013 and as a board member, provides companies with strategies around commercialization and technology.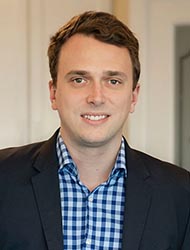 Brendan Shaw
Managing Broker, Brendan Shaw Real Estate
Bio
Brendan is based in Kamloops and specializes in residential and commercial real estate in BC's interior region. He attended Thompson Rivers University before obtaining his real estate trading services certificate, real estate broker licensing certificate, and his rental property management certificate from UBC's Sauder School of Business. Brendan is a member of the Kamloops and District Real Estate Association, British Columbia Real Estate Association, Canadian Real Estate Association, and the Daybreak chapter of Rotary.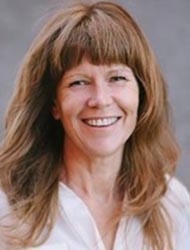 Kate Stebbings
Manager of Engagement, Trans Mountain Corporation
Bio
Kate Stebbings is the Manager of Engagement with the Trans Mountain Corporation and currently serves as the President of the Board of Directors for the Kamloops & District Chamber of Commerce. She is an Accredited Business Communicator with more than 20 years of experience in stakeholder engagement, corporate communications, and government relations consulting in private, public, and non-profit sectors. Kate holds a Master's Degree in Business Communications, a Graduate Certificate in Sustainability in Business as well as a Certificate in Facilitation and Leadership. She was the Kamloops Sports Council Master Athlete of the Year in 2020 and has ranked first in her age group in multiple Ironman competitions around the world in addition to placing 4th in the Ironman World Championship in 2019.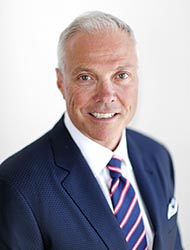 Richard Weir
Executive Vice-President, Bosa Developments Corp.
Bio
Richard has had an instrumental role in directing Bosa's acquisition and development activities since joining the company in 1997. Under his guidance, Bosa has expanded into California and Washington states and is recognized as one of the leading condominium developers on the west coast. Richard is responsible for overseeing asset management of the company's 3.5 million square feet of commercial, industrial, and hotel properties. Bosa is a fully-integrated developer specializing in high-density urban residential and mixed-use development and has completed more than 20,000 homes throughout BC, Alberta, Washington, Oregon, California, and Hawaii. Born in Kamloops, Richard attended Cariboo College (now Thompson Rivers University) for his first year of post-secondary before completing his degree at UBC. Richard's mother, Dr. Joan Sherman Weir, was a prolific children's author and was a long-time creative writing instructor at Cariboo College. She was the recipient of a University College of the Cariboo (now TRU) honorary doctorate in 2004 and was regarded at TRU as a university pioneer and one of BC's distinguished authors.