Road Closures and Detours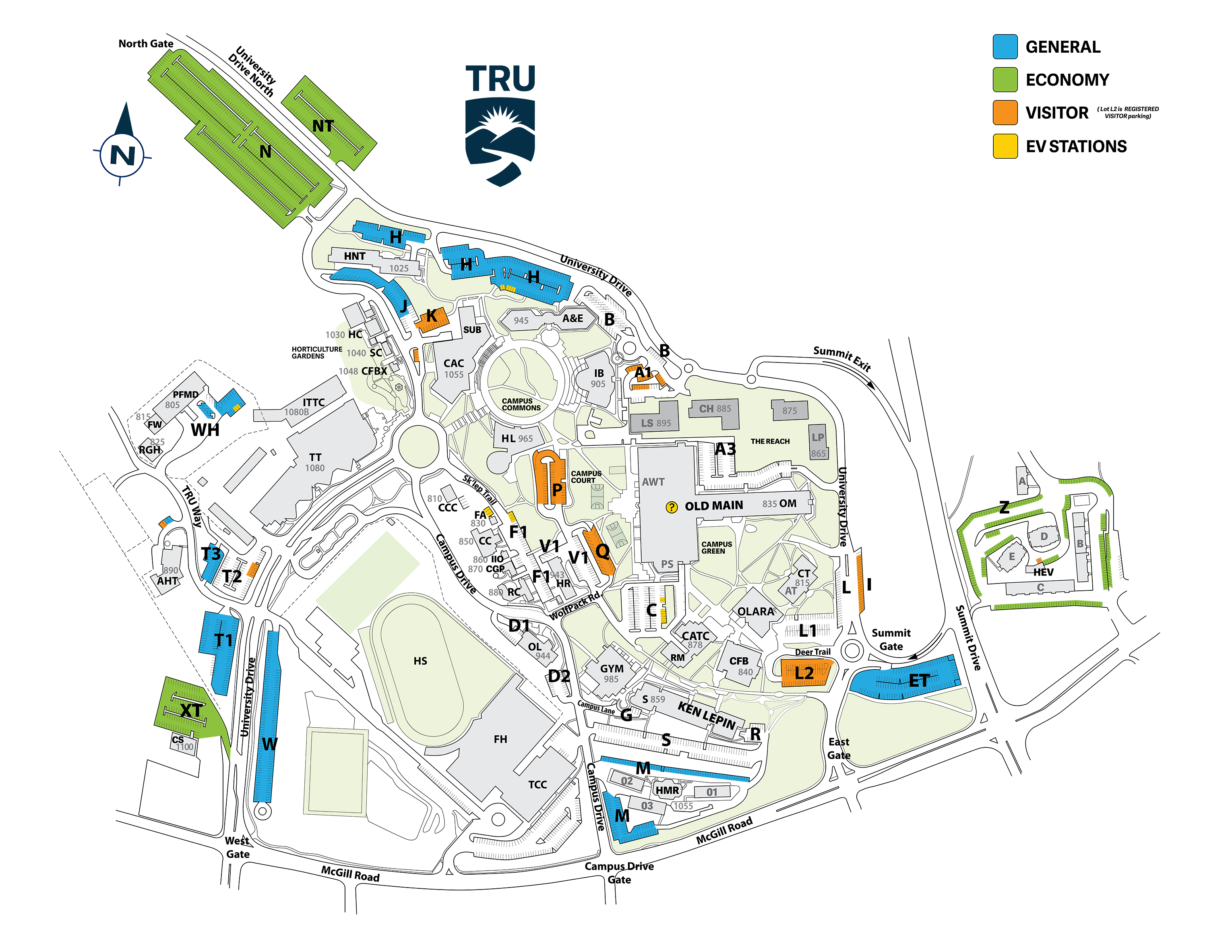 Summer Roadwork
If you are planning to visit campus this summer, please take note of the following scheduled projects:
Road construction east of the new NPH building is underway June 8 to mid-August. Five trees must be removed, so TRU will plant 10 indigenous trees to replace them.
Conversion of College Drive into a pedestrian-only corridor will also conclude in mid-August. The new pedestrian mall will run between the Lot C entrance and University Drive. All trees will be protected and preserved during this work.
Utility trench work in Lot R east of the Lepin Building concludes in early July. The east entrance to the building will remain open.
Sidewalk and crosswalk replacement on Campus Drive at WolfPack Road (in front of BCCOL) will start in early July, for four weeks. Campus Drive will be closed to through traffic, and TRU will be working with transit on an alternate bus route. Access to WolfPack Road and College Drive will be maintained from the east via the Campus Drive Gate, and parking lot D1 will remain accessible from the west, from the University Drive roundabout.
From July 6 to Aug. 11, University Drive will be closed at the roundabout next to the Library and Clock Tower. The Summit Gate entrance will also be closed, so there will be no through traffic via Summit or East Gate. Parking lots L1 and E will also be inaccessible. The City of Kamloops is using part of Lot E as a staging area for this project, so it may close earlier than July 6. 
If you are bound for Old Main, after July 6 reach Lot A3 by taking University Drive from the West Gate, or use Lot C, accessed from College Drive via the Campus Drive Gate.
TRU makes every effort to notify students, staff and faculty in a timely fashion when construction-related closures of roads, pedestrian routes or parking spaces is anticipated. However, due to the variety of projects, contractors and geographical factors on campus, some disruptions may occur with little or no advance notice.
Please allow yourself additional time to drive or walk with caution around construction zones, and check this site for updated closure information. For parking information, see the Parking page. Thank you for your continued patience as TRU builds for the future.