Road Closures and Detours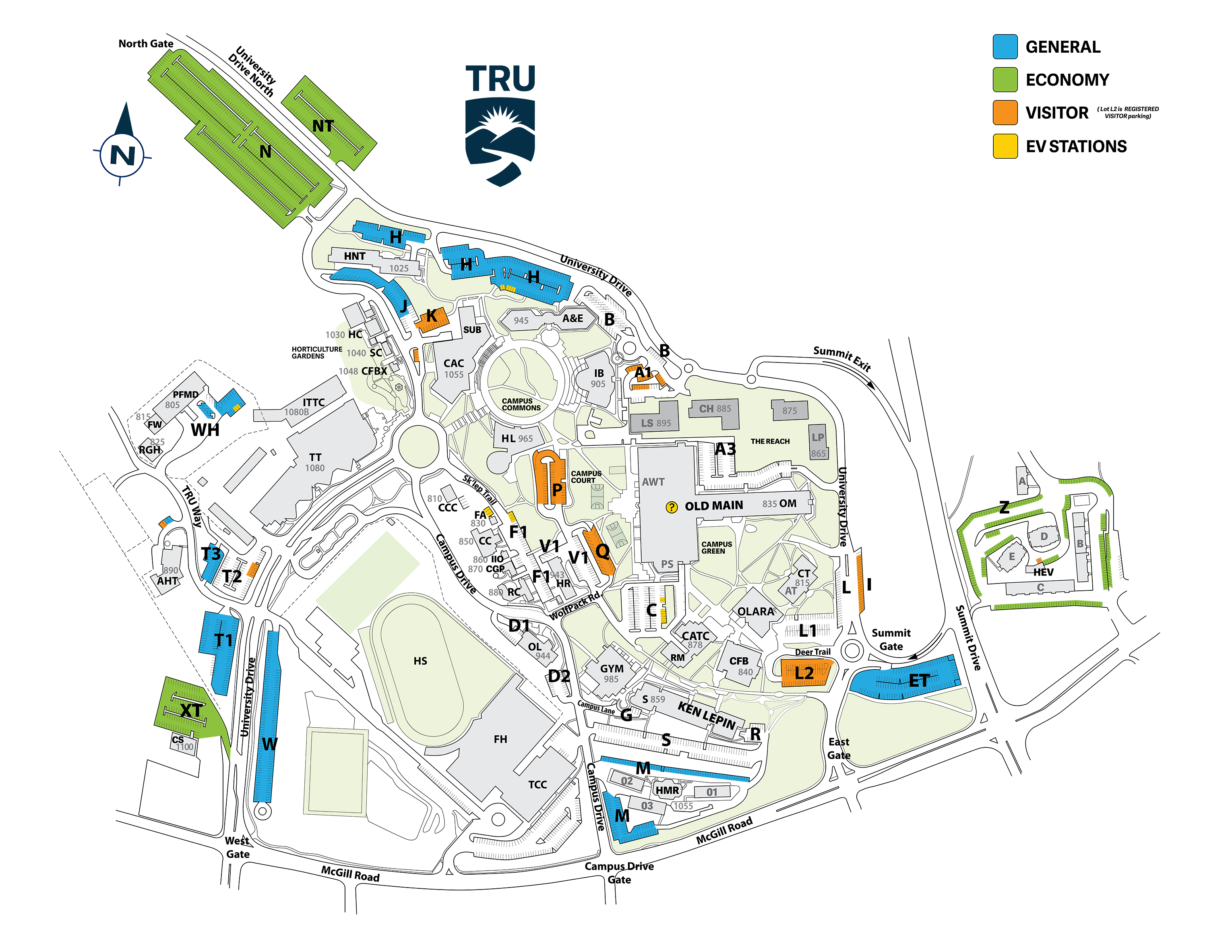 Closures continue this September
If you are coming to campus for the fall semester, please take note of the following projects:
College Drive has been converted into a pedestrian-only corridor from the Lot C entrance to University Drive. Opening to pedestrians soon.
Utility work by the City of Kamloops on University Drive at the Summit Gate roundabout has been extended to Sept. 21. The Summit Gate and East Gate entrances to campus, as well as parking lots L1 and L2, will reopen Sept. 21, but lot E will be closed until late October as a staging area for this project.
To park at Old Main, reach Lot A3 via University Drive from the West Gate, or reach Lot C via College Drive from the Campus Drive Gate. Parking and deliveries for the NPH building and former Library building are via lot C (see map above).
Off-campus, expect delays on McGill Road between Columbia Street and Dalhousie Drive/Campus Drive, while the City of Kamloops completes a utility relocation project. Access to TRU will be maintained but road closures and transit detours may affect your commute.
TRU makes every effort to notify students, staff and faculty in a timely fashion when construction-related closures of roads, pedestrian routes or parking spaces is anticipated. However, due to the variety of projects, contractors and geographical factors on campus, some disruptions may occur with little or no advance notice.
Please allow yourself additional time to drive or walk with caution around construction zones, and check this site for updated closure information. For parking information, see the Parking page. Thank you for your patience.