Business Menu
Gaglardi Student Ambassador
The Bob Gaglardi School of Business and Economics Student Ambassador program is designed for a select group of business students to help enhance the TRU Gaglardi student experience on and off-campus.
We are looking for Gaglardi Student Ambassadors (GSAs) to provide key support during TRU Gaglardi events, produce engaging content on TRU Gaglardi's social media pages, and whatever else possible to create a holistic and engaging experience for our student community on campus and around the world.
We encourage students with a strong academic record, critical thinking skills, communication skills, organizational skills, and leadership skills to apply. Upon completion of the program, Gaglardi Student Ambassador will receive a financial award, and gain professional skills that will aid them in the future.
GSA duties may include:
Social Media
Connect with faculty and students to interview them for stories (updates on research, special achievements).
Complete 1 blog post per month and promote it on social media in creative formats, including graphics and video/audio
Provide content for 1 'day in the life' social media takeover during the semester
Maintain a personal presence on Twitter, Facebook, Instagram, and LinkedIn, and be comfortable responding to inquiries, questions, and discussions as directed by TRU Gaglardi Supervisory Staff, (i.e. hashtags, branded pages, and incoming student groups)
Provide content for important days and events around campus
Attend other TRU Gaglardi and TRU events and help promote them on social media
Events
Help generate ideas for and coordinate monthly TRU Gaglardi events
Provide assistance for TRU Gaglardi events planned by TRU Gaglardi faculty and/or staff
Connect with TRU Gaglardi-related TRUSU Clubs
General:
Work closely with staff, faculty, and other GSAs
Relay questions, concerns, and ideas to the GSA Coordinator, Communications & Engagement Coordinator, and Events & Marketing Assistant.
Attend bi-weekly, 1-hour meetings with the TRU Gaglardi GSA Team
Attend a monthly one-on-one meeting with the TRU Gaglardi Supervisory Staff, where you can discuss ideas, feedback, and receive coaching
Communicate with the TRU Gaglardi GSA Team via email, MS Teams, and in-person
Complete a bio for the TRU website and TRU Gaglardi social media
Use your existing connections and your networking skills to build and strengthen TRU Gaglardi's partnership with clubs and other organizations
Uphold TRU's COVID-19 guidelines and maintain professional conduct within TRU and the Kamloops community
Provide assistance with other duties as requested by the TRU Gaglardi Supervisory Staff
Skills and Qualifications
Must be a full-time student (minimum of nine credits undergrad courses or six credits graduate courses) at TRU for the semester appointed as GSA
Must maintain good academic standing throughout the semester
Be able to commit to 65 hours over the semester which may include up to 10 hours in a given week (as discussed with your supervisor ahead of time)
Demonstrated experience with event planning and/or
Active social media presence and experience with digital publishing platforms, including but not limited to, Facebook, Twitter, Instagram, LinkedIn, and Youtube. Bonus if you are active on WeChat.
Basic knowledge of social media, graphic design, photography, and video production
Strong interpersonal, verbal, and written communications skills
Project management skills such as organization, file, and document management T
Training (Mandatory)
You must attend a minimum of 7 hours of training that will be provided (details to be shared with the successful candidate(s)
Benefits and Opportunities
A financial award of $1,000
Increased exposure to TRU faculty, alumni, and the business community
Professional development (including a recommendation letter upon request)
Make an impact as a voice of TRU and influence prospective students' decision to apply and attend TRU
Become a TRU Gaglardi Student Ambassador
For more information about becoming a Future Student Ambassador, email the TRU Gaglardi Communications and Events Office at SoBEevents@tru.ca.
Fall 2022 TRU Gaglardi Student Ambassadors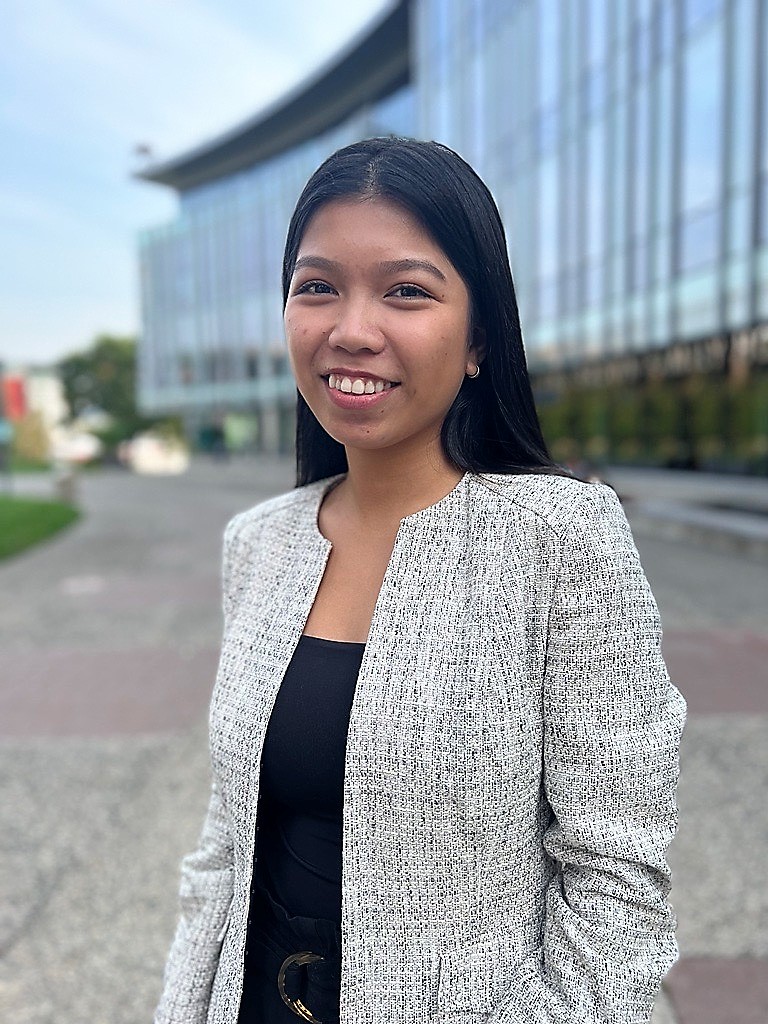 Bianca Aguinaldo
Bianca is a fourth year Bachelor of Business Administration student with a major in Accounting and a minor in Marketing. She is also currently a Study Abroad Ambassador and is also involved with TRUSU Eco Club, TRU UNICEF Club, and TRUSU Taxation Club.
Her advice to students is "seek opportunities that leads to both personal and professional growth - study abroad if you can, join a club or two, attend networking events, volunteer in the community, and maybe even do a co-op work term. Partaking in these not only strengthens your resume, but it would also contribute to your personal growth".
She enjoys meeting new people, travelling, and learning about new cultures. Feel free to say hi if you see her on campus!
You can connect with Bianca on Instagram and LinkedIn.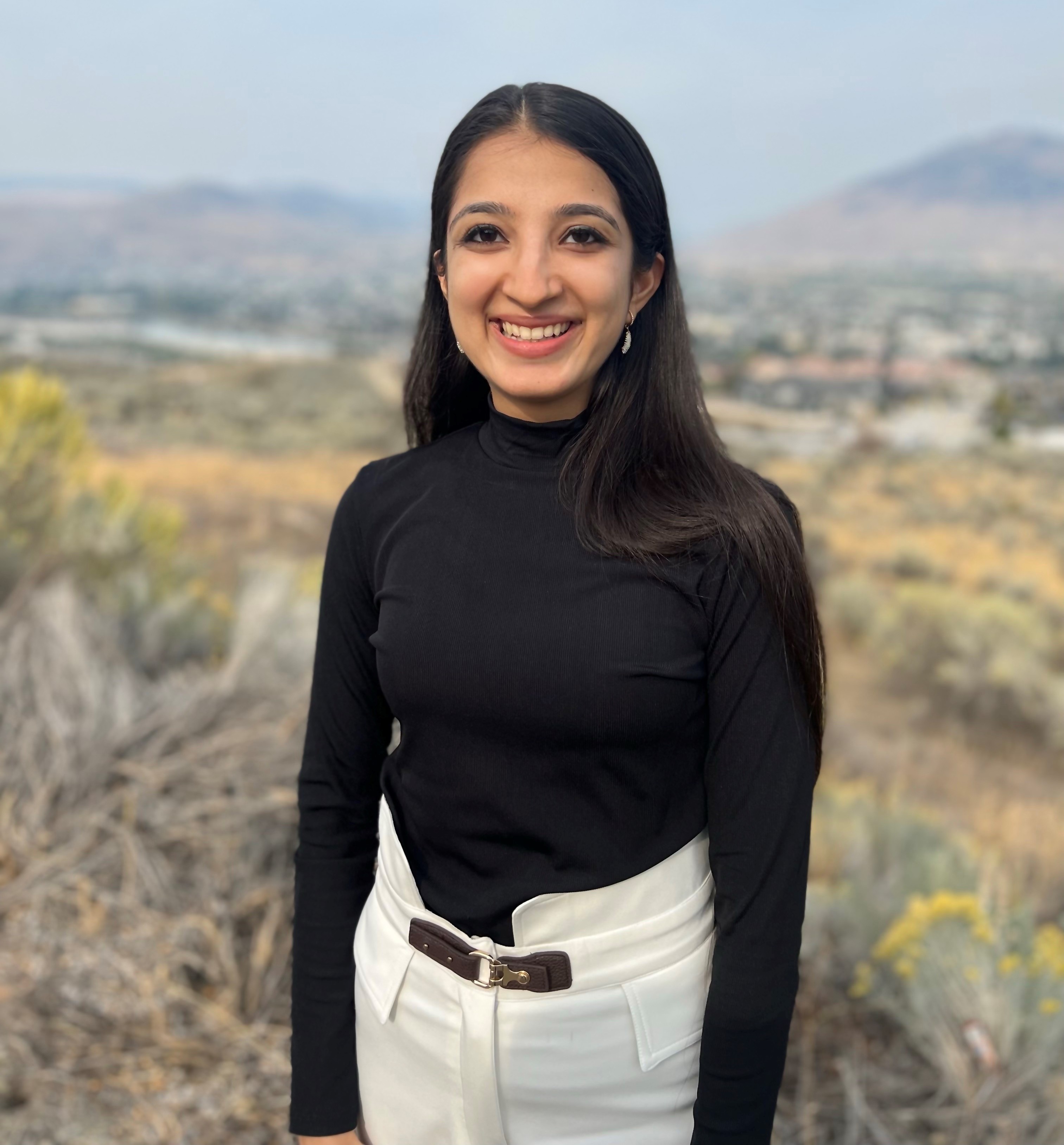 Harmilan Kaur
Harmilan is a second-year MBA student, passionate about management, networking, communication, and building relationships. She is a people person and loves to get involved with the campus community at TRU. She is also the Racialized Representative on the TRUSU Board of Directors. Through the Equity Committee, she aims to address issues of systemic oppression, promote awareness and respect, and make a difference in society. She is also a Graduate Teaching Assistant with SOBE.

Harmilan's advice to her peers is inspired by Indra Nooyi (Former CEO of PepsiCo): "When you take on something, give it everything you have got." Success is always an ongoing process. Embrace your challenges, view your mistakes as learning opportunities, discover a skill you enjoy, and never stop learning. Also, never hide what makes you, you.

To stay motivated and persistent, she practices yoga. During her spare time, she enjoys hiking and adventurous activities.
You can connect with Harmilan on Linkedin and Instagram.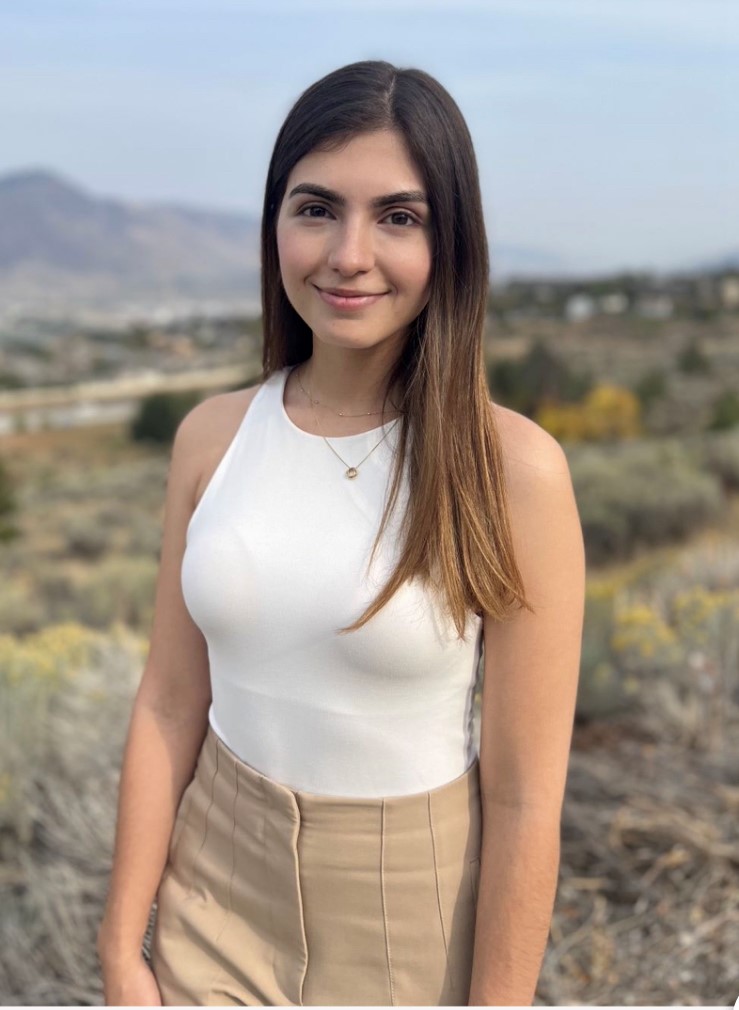 Maria Sofia Rueda
Sofia is an international student who is currently enrolled in MEEM program, coursing her first year. She also works in the sustainability office and volunteers in several activities.
Her advice is "to enjoy your time at TRU as much as you can, participate in extracurricular activities, make friends, meet people, exchange experiences and try to be proactive."
Sofia loves animals, sustainability, and trying new food in her spare time.
Connect with Sofia on Linkedin.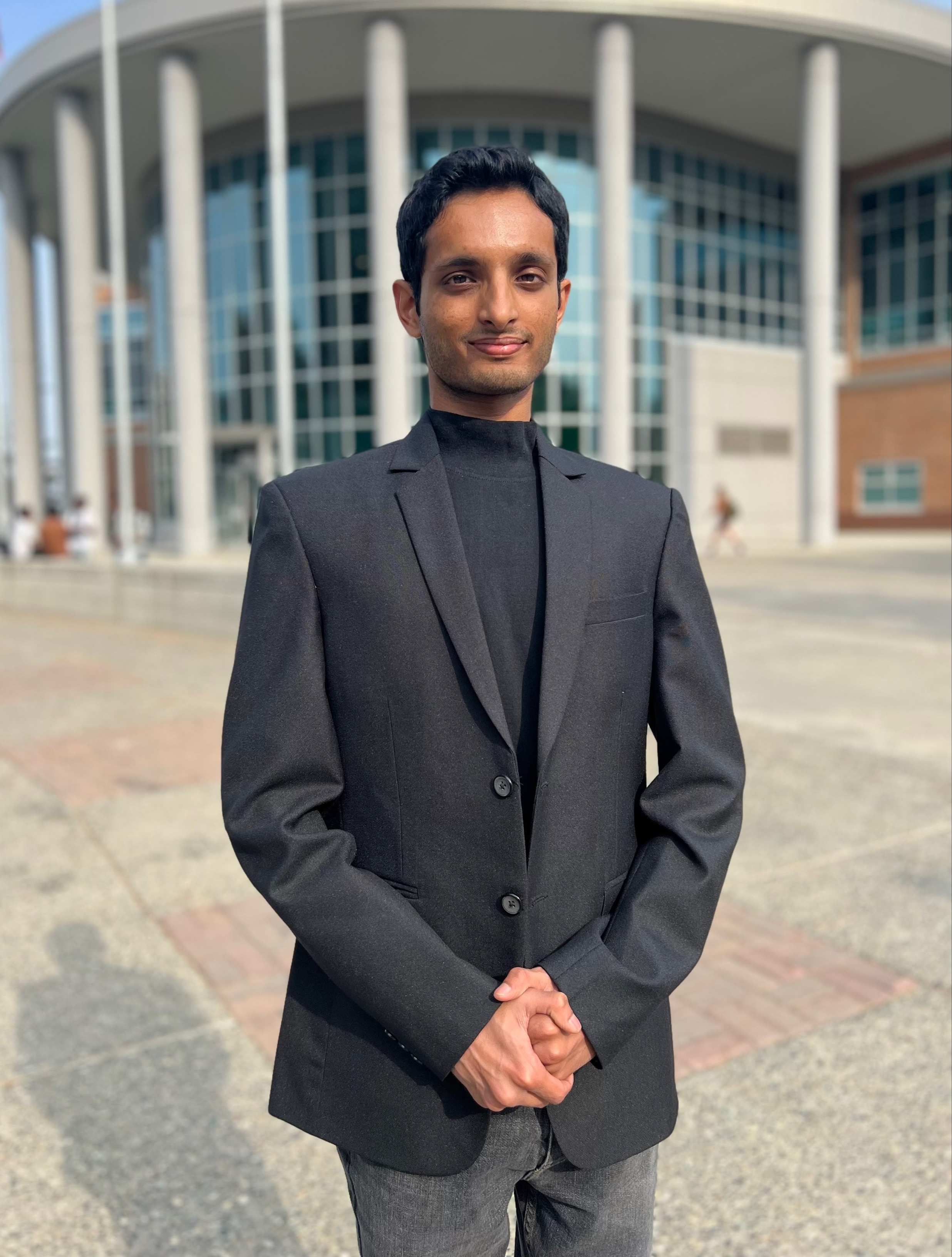 Vallankan Mendonca
Meet Vallankan Mendonca, one of your Fall Gaglardi Student Ambassadors!
Vallankan is currently in his first year pursuing his Post-Baccalaureate in International Business and is passionate about creating innovative solutions to everyday problems.
Being a former copywriter, Vallankan loves playing with words & thinking out of the box. He has been a part of award-winning campaigns like #AChanceToFly and #NotSoTaxing.
His advice to students is, "take risks, put yourself out there, and get to work. It pays off."
In his free time, Vallankan is a movie buff, enjoys witty humor, and is always up for a game of table tennis.
---
More information
Cole Hickson
Communications & Engagement Coordinator - TRU Gaglardi
chickson@tru.ca