Testimonials from TRU Employees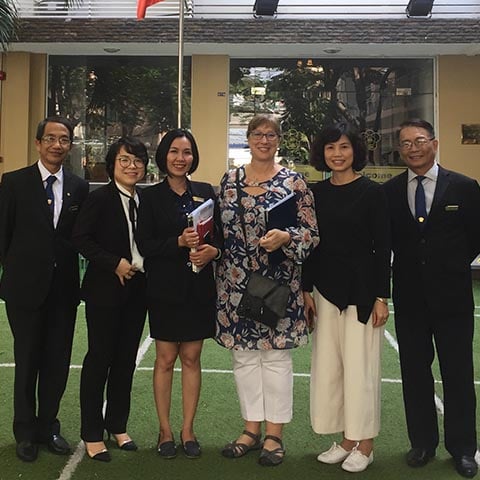 Karen Densky (2018)
Position at TRU: Senior Lecturer — English Language Studies, Faculty of Education and Social Work
Placement: Ho Chi Minh City, Vietnam
Position at WUSC: English for Special Purposes Advisor
Testimonial
What can be accomplished in three weeks? That's a question I asked myself when I accepted the Leave for Change assignment in Vietnam. My goal was to improve the quality of English language teaching at Saigon Tourist Hospitality College (STHC) in order to increase the language ability of the students who are seeking careers as tour guides, chefs, and restaurant and hotel workers.
With a three-week assignment, it was necessary to hit the ground running, so jet-lag wasn't an option. My goal during the first week was to listen, observe, become aware of cultural norms, and create relationships. I needed the faculty to trust me and feel that I was there to help not hinder or critique their work. My main contacts and most of the English teachers at STHC were women which is the same demographic I've experienced globally in the English language profession.
I conducted classroom observations and workshops for the English teachers. I spent time giving suggestions and modeling activities. Above all, I hoped to demonstrate my love for teaching English and for making the classroom a dynamic space for learning. Learning more English is not just a nice idea but may make the difference between a great job and a mediocre one to the 2,000 students who take the compulsory English courses.
During my time in Vietnam, I was impressed with the professionalism of the staff and faculty at STHC. I was also impressed by the attitudes and energy of the students. Students volunteered to accompany me on sightseeing and shopping excursions and many took the opportunity to connect every day to practice their English.
In the short time I was at STHC, I feel that I made meaningful professional connections that will continue after the project is over. We truly created a "community of practice" that will continue through an online platform and through a collaborative research project that will determine the scope of the impact on teaching practice as a result of the activities undertaken during my assignment.
So much of Vietnam was completely new to me, the sights, sounds, smells, and tastes; however, the commitment and passion of the educators I worked with made me feel that we share a culture: the culture of our classrooms and the connections to our students, that transcends borders. I am grateful that I could share my education and 28 years of teaching experience with international colleagues, and in a small way add to the sustainable development of Vietnam through tourism.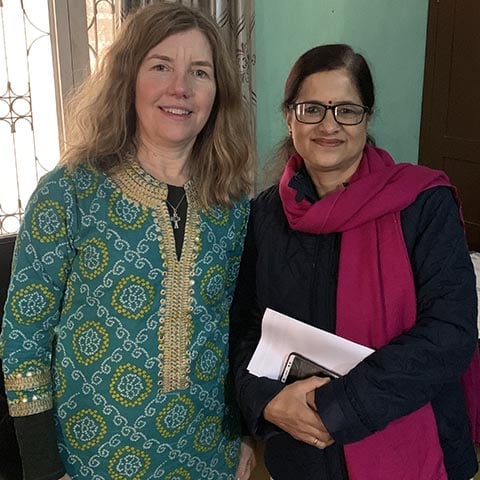 Christina Duquette (2018)
Position at TRU: Director, Internal Audit TRU
Placement: Kathmandu, Nepal
Position at WUSC: Business Plan Advisor — Sani Kisan Bikas Bank LTD — SKBBL
Testimonial
SKBBL is a wholesale microfinance bank whose mandate is to provide means to the underserved (women and lower caste) in the form of loans and credits which are tied to future betterment.
Key components of their mandate is a cooperative business environment and providing innovative relevant training "learn to earn".
My mandate was to provide advice on developing a five-year business plan. Once I met with the partner organization management, they requested additional advice in three other key areas.
I used my audit background in looking for risks and gaps and developing recommendations which are doable and cost efficient. I was able to quickly understand SKBBL's operations and make meaningful recommendations. I think some of the recommendations caused them to reflect on how they do certain things. They asked me to come back so I think the collaboration was successful.
This experience has increased my confidence in my professional skills. Despite a misunderstanding in duration of assignment, an added three-part assignment, language barriers and most policies and reports in Nepali (no Google translate), I was able to use my interview skills to understand the organization.
I think it reinforces how being flexible and innovative contributes to success. I was impressed by the professionalism of the staff and their work ethic, and from what I saw a complete devotion to family.
I also like that the Nepali government provides loans, and not grants, to help the underserved. When I asked about this, they were confused that one would just give them the money — where is the incentive to be successful? I agree with this philosophy.
This is aside from the obvious but still very important — increased international culture awareness and learning far more than what I was able to reciprocate for my partner organization.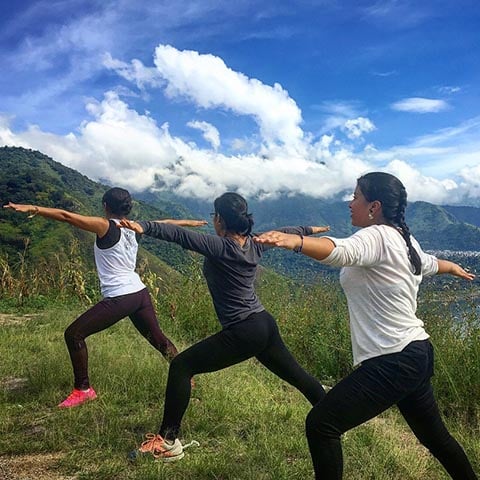 Jenny Gomes (2018)
Position at TRU: Manager, Work/Life Balance and Retention, Human Resources
Placement: San Juan La Laguna, Guatemala
Position at WUSC: Human Resources Advisor
Testimonial
I had the pleasure of travelling to San Juan La Laguna in Guatemala, which is a small indigenous town on Lake Atitlan. Lake Atitlan is surrounded by natural beauty, which includes three active volcanoes; the landscape is absolutely breath-taking.
While in San Juan La Laguna, I was working with our partner, La Voz Cooperativa, which is an organic coffee cooperative. I am absolutely astounded by all the hard work that it takes in order for us to enjoy a good cup of coffee — from growing the coffee plants, to the farmers farming the coffee plants and fruit, to the famers taking it to the cooperative where the coffee fruits are dried and processed, in order to find the perfect coffee beans. The cooperative roasted and package their coffee right there at the facility, which is an amazing experience to witness.
My mandate while in Guatemala was to interview all employees, re-do all the job descriptions, create a career plan with each employee, work with the manager to create a code of conduct and communicate general HR recommendations that I saw fit. Some of the recommendations were quite evident while working with the employees. La Voz was very appreciative of all the work that I had completed as they have never had a HR consultant come into their organization to work with them. Let's just say I went home with a lot of coffee!
The experience that I will always cherish is having the opportunity to work with all the young indigenous women. Every Monday, Wednesday and Friday, I participated in English classes with a small group of five women. Some worked at the cooperative and some were from the community. This was their opportunity to ask me questions in English and engage in a dialogue. From these meetings we formed a genuine friendship and spoke about tough topics — gender equality, domestic abuse, equal opportunity for both men and women, just to name a few. The highlight of this experience was hiking up to the top of a volcano and guiding these women through a yoga practice. Sharing and introducing them to new health and wellness practices, something that is very important in my life. These women taught me so much more about myself then they will ever know. This was truly a remarkable experience. Guatemala, specifically Lake Atitlan, will always hold a special place in my heart. I am forever grateful for the opportunity that TRU and WUSC provided.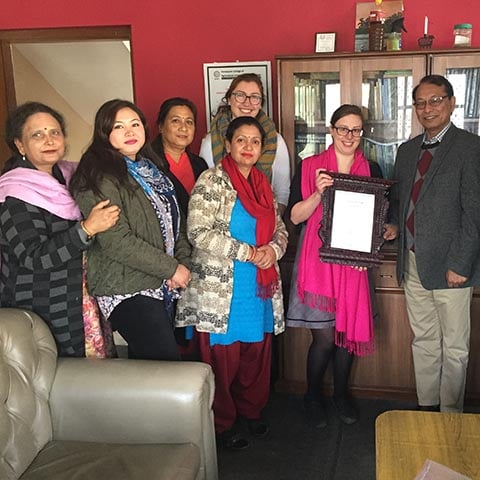 Myrissa Krenzler (2018)
Position at TRU: Program Coordinator, International Training Centre, TRU World
Placement: Kathmandu, Nepal
Position at WUSC: Effective Writing Advisor
Testimonial
During my Leave for Change placement, I worked as an effective writing advisor at the Himalayan College of Agricultural Science and Technology (HICAST) in Kathmandu, Nepal. I was there to work with faculty and students and to edit the school's scientific academic journal. I created and facilitated workshops for students on researching and essay-writing techniques, and how to prepare for presentations. I also provided training to other staff members so they could use the same workshop for future students.
My time at HICAST and in Nepal opened my eyes to the potential and innovative ideas that people have around the world. I was excited and honoured to be working with such a motivated group of students and staff. Leave for Change was an amazing experience that helped me not only share my knowledge with people trying to bring change to their country, but also broaden my horizons, something that will help me in the both in my professional and personal life. I highly recommend this program to anyone. You don't have to have a particular skillset or experience working overseas. The opportunity and experience WUSC gives you will teach you lessons that will last a lifetime.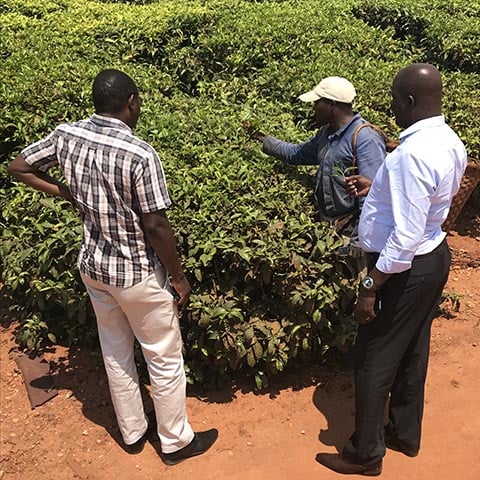 Theron Reed (2018)
Position at TRU: Manager, Total Rewards and Recognition, Human Resources
Placement: Blantyre, Malawi
Position at WUSC: Human Resources Advisor
Testimonial
I was fortunate enough to work with the Tea Association of Malawi (TAML). My focus with TAML was identifying leadership, training and communication gaps that existed within their current gender and equity policy, women's welfare initiatives and collective agreement as they related to gender and equity issues and to provide a report with recommendations on how to address those gaps. In order to achieve my mandate I worked with TAML management and travelled to nine different tea estates to interview various committees, union representatives and management groups on how they currently implement the initiatives and directives provided through the existing gender and equity policy, women's welfare initiatives and collective Agreement. By the end of my time with TAML I was able to provide them with a report outlining several recommendations that could be implemented in order to move forward in enhancing their gender equity policies.
L4C was an outstanding experience for me, one that I wouldn't hesitate to recommend to anyone who is willing to get involved. Working in another country in a completely different culture was a challenge on a personal and professional level and I found myself having to test the limits of my flexibility and adaptability in an environment that was completely new to me; it was an amazing learning opportunity. Malawi itself was a beautiful country full of amazing and welcoming people and the organizers at WUSC/WUSC made this experience as easy as it possibly could be.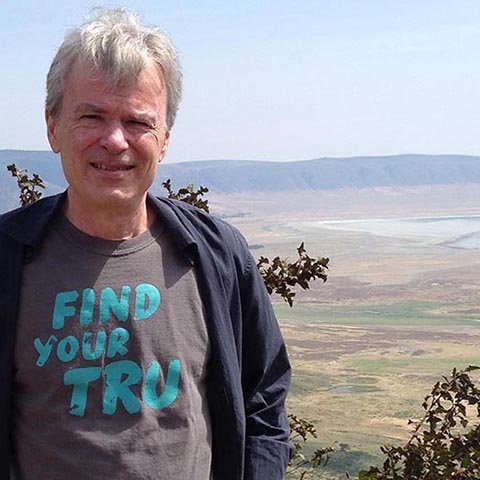 Mark Rogers (2017)
Position at TRU: Web Content Strategist, Marketing and Communications
Placement: Arusha, Tanzania
Position at WUSC: Web Designer
Testimonial
The Tanzania Tourism Bureau has a website to go along with its cultural tourism program. The program allows communities to set up tours for visitors with support from the government. The website lists all these tours, but it was five years out of date. And no one knew how to update it. My job was to figure out how the site worked, update it, and train local people to maintain it.
This was my first time in Tanzania, so I learned a lot about that part of the world. I didn't realize that this country was so rich in tourist attractions -- Kilimanjaro, Zanzibar, Serengeti, safaris, Maasai people. It's great that they are building on this to allow local people to bring some of those tourism dollars into their communities in order to support schools, clinics and infrastructure.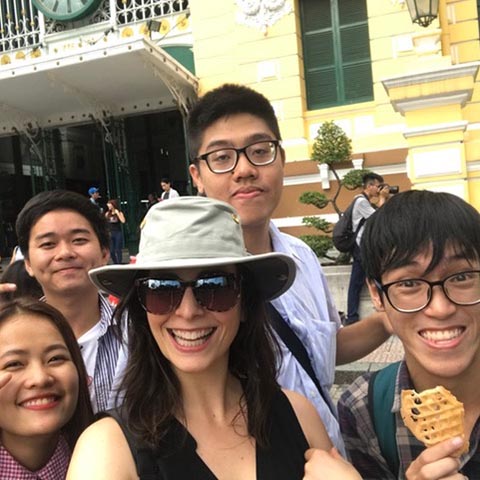 Leana Scordo (2017)
Position at TRU: Supervisor, International Training Centre, TRU World
Placement: Ho Chi Minh City, Vietnam
Position at WUSC: Marketing for Recruitment Advisor, Short-term Programs, Ho Chi Minh City College of Economics (HCE)
Testimonial
I worked with Ho Chi Minh City College of Economics (HCE), in the areas of identifying, targeting and marketing short-term programs to meet the growing industry needs of the area. Specifically, I worked with the training centre, which is in their infancy stage, working to diversify the college business model by providing shorter term training programs to enterprises and more mature students who are seeking professional growth or career changes. We spent time developing a marketing plan to help identify key areas of opportunities and focused on short-term goals for the centre.
L4C was a fabulous experience, one that I would recommend to anyone who may be interested in participating. Sharing and working with others at HCE, challenged me both personally and professionally, as I found myself in a new environment where leadership and flexibility were key. Experiencing a new culture to its fullest, opened my eyes to the beauty of Vietnam and its culture and also renewed my appreciation for Canada and the many advantages we have has Canadians. Beyond the contribution to the important work at HCE, I made many life-long friends - friends that I look forward to visiting again one day!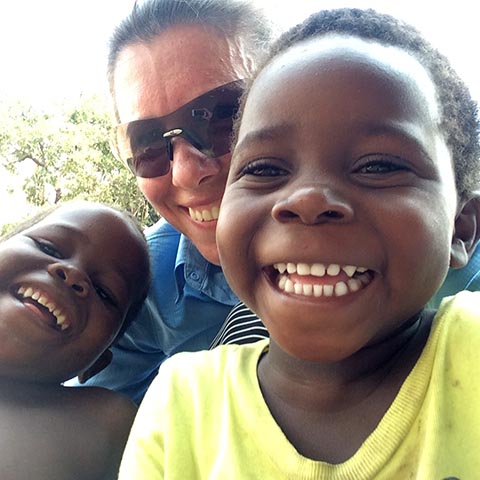 Biggi Weischedel (2017)
Position at TRU: Open Learning Faculty Member in Business
Placement: Lilongwe, Malawi
Position at WUSC: Marketing Advisor
Testimonial
I am so thankful to have had the opportunity to travel to Malawi for WUSC. It is an extremely well-organized program that opens your eyes to the issues faced by women and youth globally.
During my time in "the warm heart of Africa", I learned how the joyful and compassionate spirits of the people of Malawi triumph over poverty, lack of education and limited business opportunities. Despite their challenges, they are welcoming, gracious, and kind. I particularly enjoyed my travels to outer villages where my limited Chichewa (language) entertained the kids!
While working for the National Smallholder Farmers' Association of Malawi (NASFAM) in Lilongwe, I developed a marketing plan template, conducted an online survey and advised on marketing strategies (e.g. packaging of new rice products). Through buying and selling rice, beans, chillies, groundnuts and other products, NASFAM has given a strong voice to small farms, mostly operated by women. Improved marketing will help the firm extend the availability and recognition of their products and benefit the farmers.
Currently, frequent power outages in Lilongwe stifle business activity. The effects of climate change, such as droughts and heavy rains, reduce harvests and threaten the farmers who have no other income. Education is often inaccessible or abandoned too early, especially by girls. My experience in Malawi opened my eyes to the conditions faced by its inhabitants and drives me to continue my assistance, even from Canada. I miss the precious friends I made in Malawi and hope to visit again soon.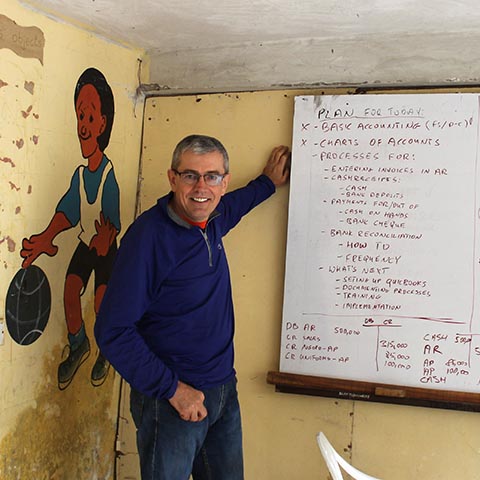 Waldi Miszkurka (2016)
Position at TRU: Manager, Academic Planning and Operations, Provost Office
Placement: Arusha, Tanzania
Position at WUSC: Accounting Advisor
Testimonial
Rians Institute of Professional Studies (RIPS) is a small vocational school in Arusha, Tanzania. During my assignment as an Accounting Advisor, I have reviewed RIPS's existing financial and accounting systems and identified specific risks and inefficiencies. Following my recommendation, RIPS obtained new accounting software that I have implemented and trained their accounting staff on. I was training mainly young women that would otherwise have very little chance of social and financial mobility. This assignment gave me tremendous personal and professional satisfaction. I felt that I was making a difference and it was truly rewarding!