Leave for Change
An alternative vacation for TRU employees
Leave for Change is a volunteer program that brings the world to your workplace.
Since 2015, TRU has partnered with its employees to make this unique program an affordable reality. Each year, a number of fully subsidized spaces are allocated to selected TRU applicants. Employees are required to dedicate a share of their vacation time to the program, while TRU World pays the participant's cash contribution.
This program matches the needs of partners in developing countries with the skills of Canadian partner organizations to build capacity at both ends.
It is a program managed by the World University Service of Canada (WUSC). The program is undertaken with the financial support provided through Global Affairs Canada.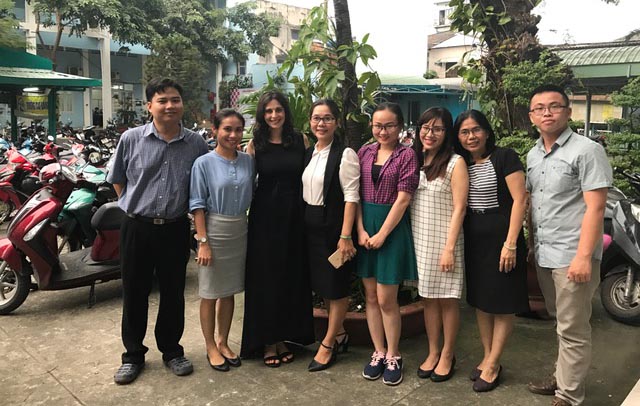 ACCESSIBLE: The Leave for Change Program is open to all full-time TRU employees who have completed their probationary period.
FREE: All you need to contribute is your vacation time. The cost of participating (flight, accommodation, vaccinations, visa, etc.) is covered through an agreement between TRU and WUSC.
WHEN: Leave for Change assignments are designed to fit in with your busy professional and personal schedule. Assignments are short-term, usually three to four weeks with flexible, year round departures. Although WUSC endeavors to accommodate your preferred choice of country and departure date please note that their top priority is to match your skills, experience and interests to the needs of one of their local country partners.
WHERE: Leave for Change assignments currently take place in Sri Lanka, Kenya, Ghana, Malawi, Uganda, Jordan (soon to be introduced Cote d'Ivoire). The qualifications, skills and experience required vary greatly depending on the needs of our local partners. Please note that country preferences are taken into consideration but not guaranteed. The first priority is to match your skills and interests to the needs of one of WUSC's local country partners.