Mike Flannigan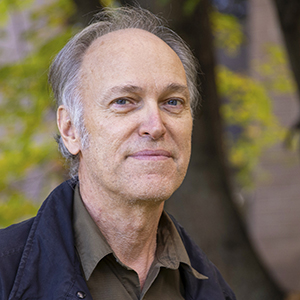 BC Innovation Research Chair in Predictive Services, Emergency Management and Fire Science, Faculty of Science
Dr. Mike Flannigan's primary research interests include fire and weather/climate interactions, including the potential impact of climatic change, lightning-ignited forest fires, landscape fire modelling and interactions between vegetation, fire, and weather. He uses machine learning approaches to better model and predict wildfire activity to inform the development of a wildfire early warning system and improve fire management planning and operations.
Mike was the Editor-in-Chief of the International Journal of Wildland Fire (2002-2008) and has taken on leadership roles with the US National Assessment on Global Change, Intergovernmental Panel on Climate Change, International Geosphere-Biosphere Programme Fire Fast Track Initiative and Global Change Terrestrial Ecosystems (GCTE) efforts on the global impacts of fire. He is a regular media commentator on Canadian wildland fire science topics, including fire mitigation, fire weather and climate change.
Education and credentials
B.Sc. Physics, University of Manitoba
M.Sc. Atmospheric Science, Colorado State University
Ph.D. Plant Sciences, Cambridge University
Meteorologist MT35, Environment Canada
Experience
2021 - Present | Thompson Rivers University
BC Innovation Research Chair in Predictive Services, Emergency Management and Fire Science, Department of Natural Resource Science
2010 - Present | Canadian Partnership for Wildland Fire Science (Canada Wildfire)
Science Director
2021 - Present | University of Alberta
Professor Emeritus
2012 - 2021 | University of Alberta
Professor of Wildland Fire, Department of Renewable Resources
1981 - 2012 | Natural Resources Canada
Canadian Forest Services
Media
This is a small sample of media publications and interviews. Please visit TRU's Newsroom for additional media.
Academic publications
Affiliations