Nursing Menu
Career Information
Is this health care career right for me?
The TRU Health Care Assistant Certificate program is designed to develop student knowledge, skills and values necessary to be employed as a front-line caregiver in a variety of settings including residential care facilities, home support agencies and assisted living facilities. Upon graduation from the TRU Health Care Assistant (HCA) program you will be ready to provide hands on care to older adults experiencing chronic health issues.
Graduates are prepared to function collaboratively as members of an inter-disciplinary health care team. In facilities, they work under the direct supervision of an appropriate health professional.
It is suggested that the student should be in good physical health with NO back problems. It is important that the prospective HCA demonstrate a caring and interested attitude toward older adults and physically challenged persons and be willing to work with these clients and their families to encourage independence.
Wages
The Health Care Assistant program wage scale can vary from $16/hour to $22/hour to start depending upon the facility and situation.
Laddering
The Health Care Assistant program completion may offer credits towards:
Types of employers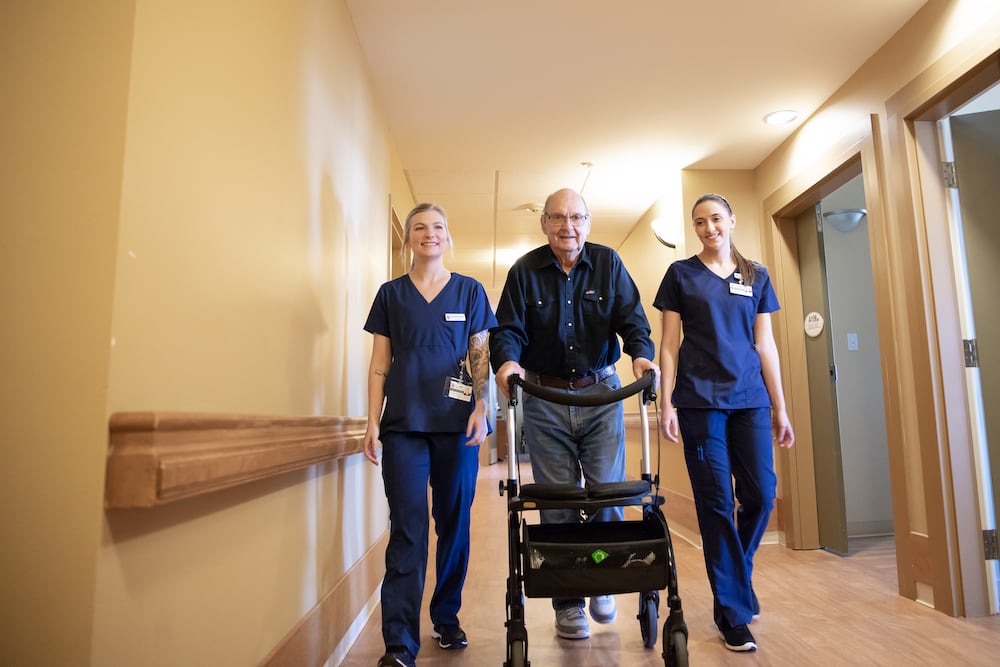 Assisted Living Facilities
Complex Care Facilities
Dementia Care Units
Adult Day Services
Home Support Agencies
Residential Care
Community Care Facilities
Acute Care Facilities
Hospice
Career resource links
We have listed several websites below that can help you to learn more about the Health Care Assistant program, as well as employment opportunities within Canada.