Students come first
We help you make a real difference in people's lives by supporting your goal of becoming a health care professional. Regardless of which path you choose, TRU health care programs will provide the foundation for a successful and dynamic career.
Explore TRU health care programs
Nursing Menu
School of Nursing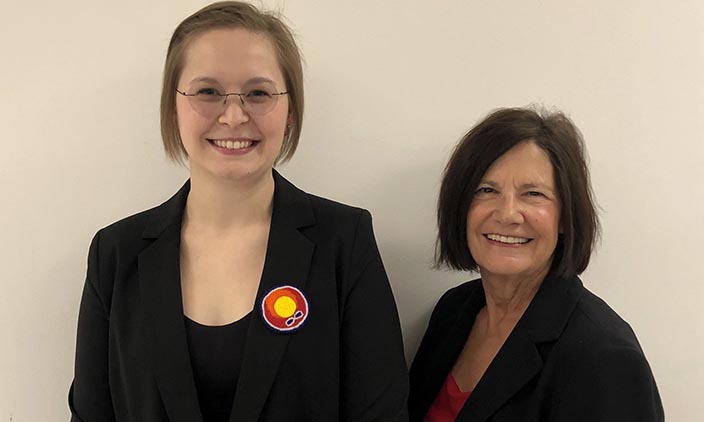 Research explores health of Syrian women during resettlement
Jessie Bauer is the first student to successfully defend a Master of Nursing thesis at TRU, with research on the mental health of Syrian refugee women during resettlement.
Read the story
TRU is currently developing a new nurse practitioner program that is under review by the Degree Quality Assessment Board (DQAB). If you are a student or faculty member interested in the potential nurse practitioner program, please email masterofnursing@tru.ca
We are committed to ensuring Indigenous students have a strong foundation for a successful career in health care.
Learn More
Students and faculty can stretch their nursing knowledge with programs in Stavanger, Norway, and Canberra, Australia.
Learn More
---
Chappell Family Building for Nursing & Population Health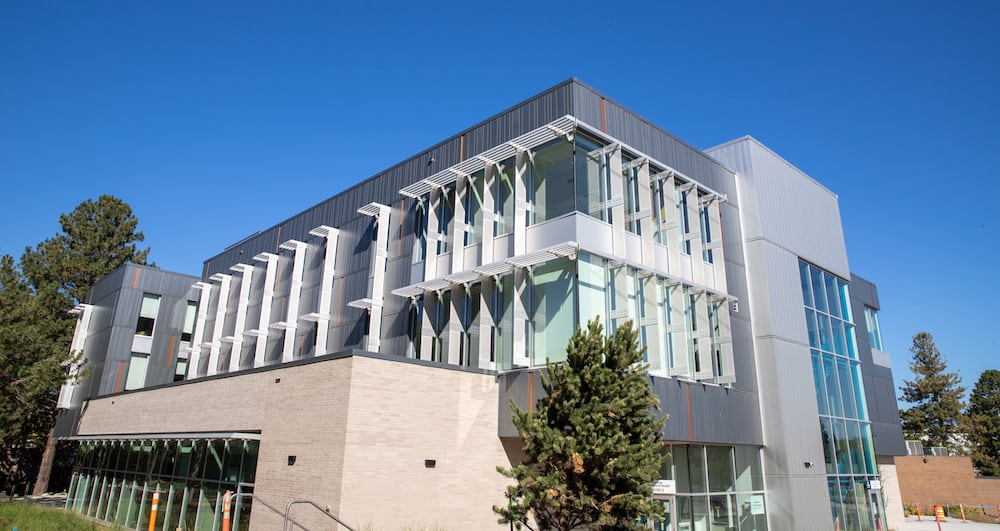 A purpose-built home for TRU's Bachelor of Science in Nursing, Master of Nursing and Health Care Assistant programs is now open.
---
Nursing News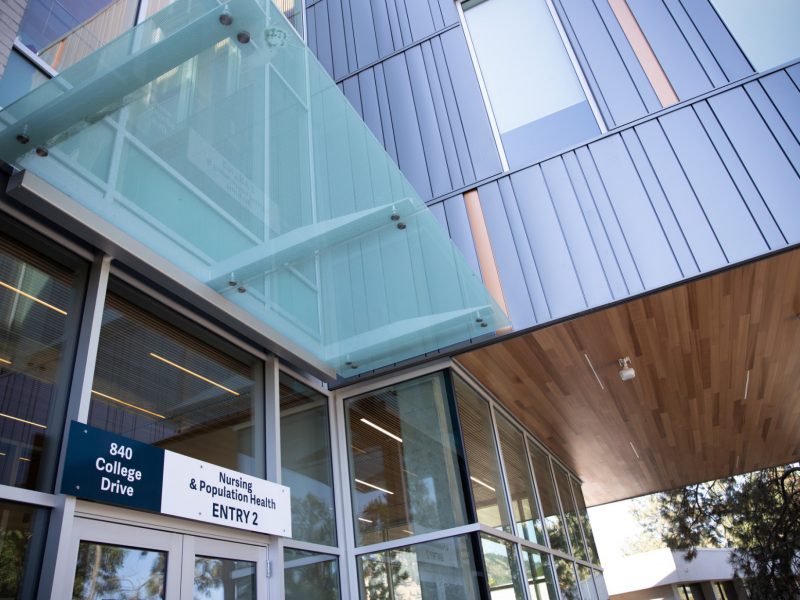 Researchers at six BC universities are the recipients of the Canadian Institutes of Health Research grant, sharing $683,000 in funding.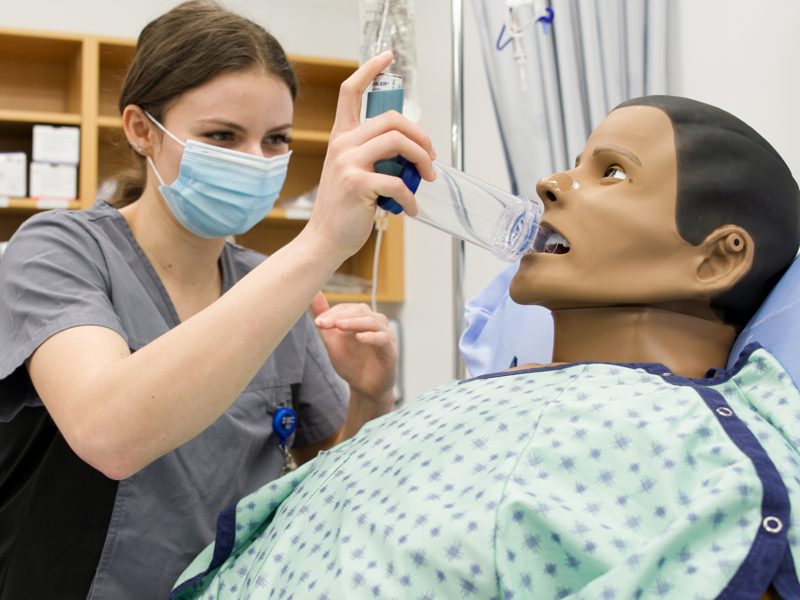 TRU's new Sherman Jen Simulation Centre creates an environment to better prepare nursing students to enter a real clinical setting.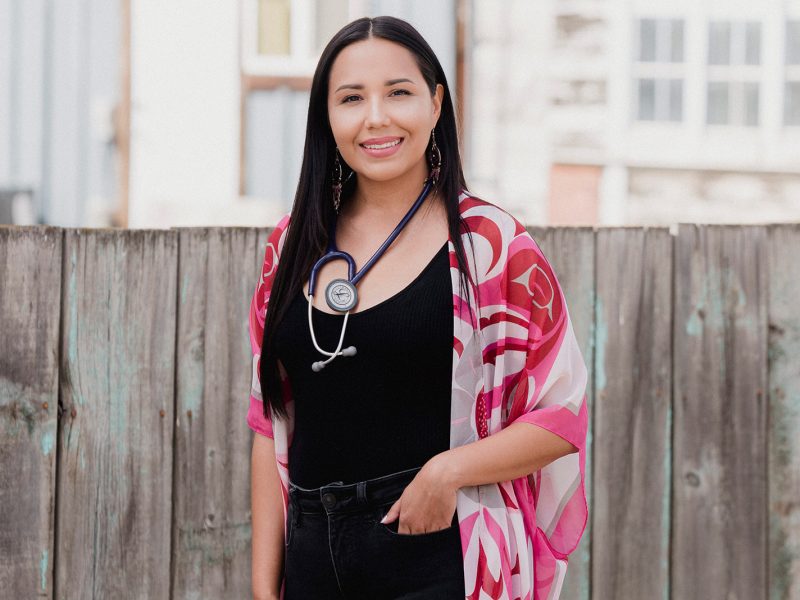 BC Indigenous Nurses Day is being recognized for the first time on Sunday, April 10, due to the efforts of dedicated nurses.
---
Time capsule: messages from today's students and staff to be opened in 2045
"This time capsule commemorates the 2020 opening of the Chappell Family Nursing and Population Health Building. Inside the time capsule (sealed by a commemorative plaque) faculty and staff placed messages that will be shared with future faculty and nursing students in 2045, the 75th anniversary of TRU."
— Donna Murnaghan, Former Dean of Nursing
"It is exciting to think about what the School of Nursing will be like in 25 years when the time capsule is opened and the messages read. I want to thank Dr. Donna Murnaghan for her leadership and vision in making the Nursing Population and Health Building a reality — its strong foundation for the School of Nursing to grow and continue to excel."
— Rani Srivastava, Dean, School of Nursing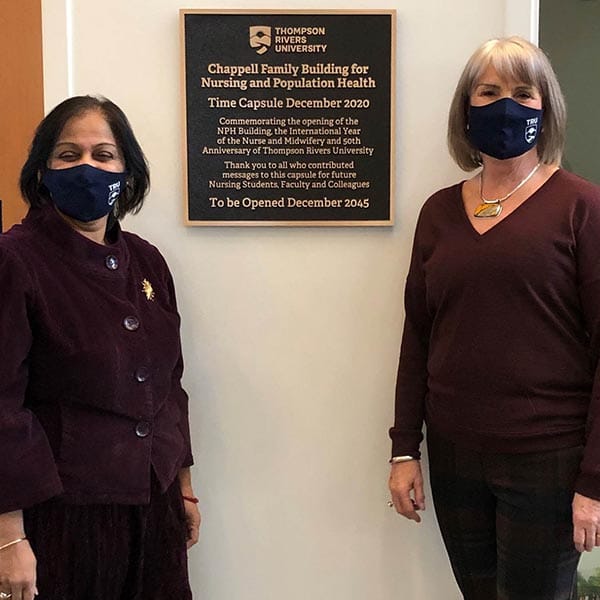 Rani Srivastava
and Donna Murnaghan
---