Nursing Menu
Research
Making a Difference
Scholarship and Research in the School of Nursing at TRU, 2016-2021
The Thompson Rivers University School of Nursing embarked on a collaborative process to articulate a vision and mission, six strategic directions and four priority areas for scholarship and research for the next five years (2016-2021). This document presents key elements of the school's plan, developed through wide consultation with faculty, students and members of the practice community.
This plan has roots in the School of Nursing's legacy of scholarship, research and excellence in teaching nursing students. It builds on and extends relationships with practice and community partners. This plan for strategic action will inspire action, ongoing collaboration and efforts to make a positive difference in nursing practice and health outcomes in identified thematic areas of scholarship and research.
---
School of Nursing: Scholar Profiles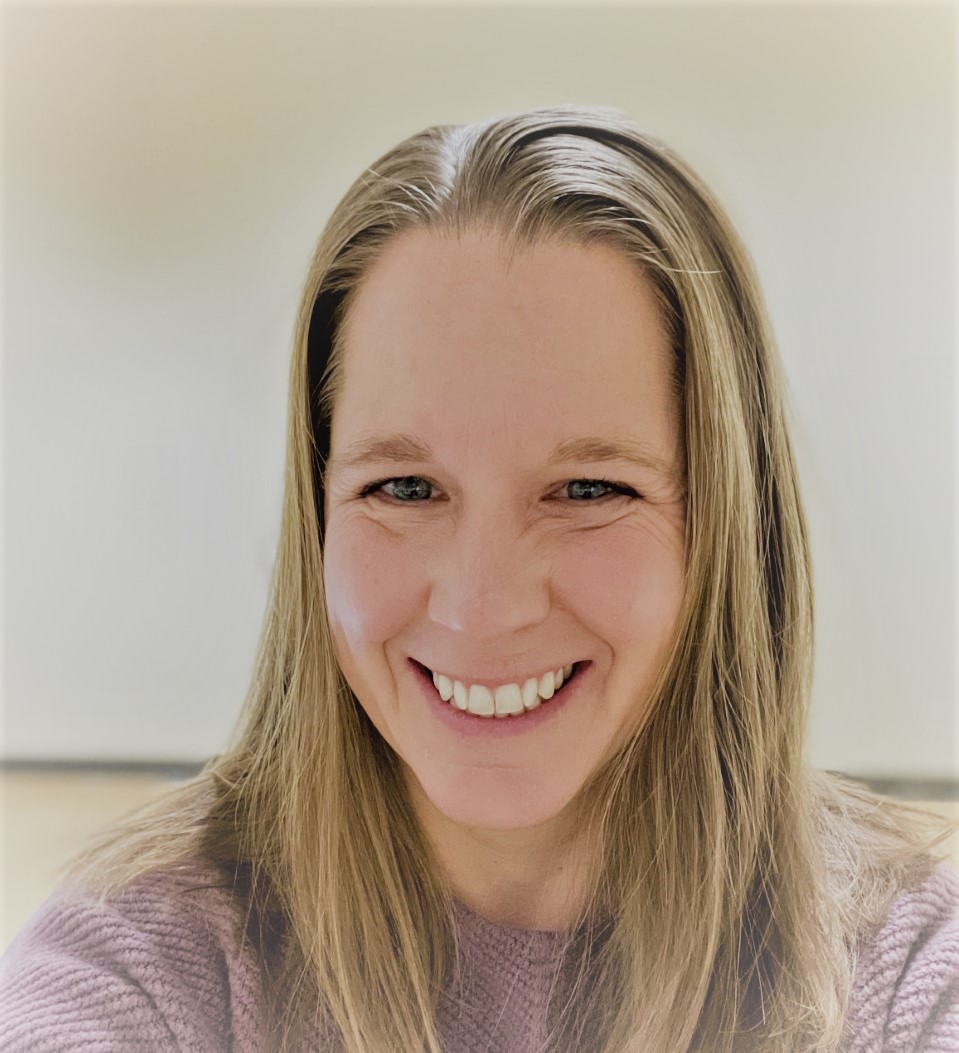 Lisa Dyck
Williams Lake TRU CARE SUPER SIM 2021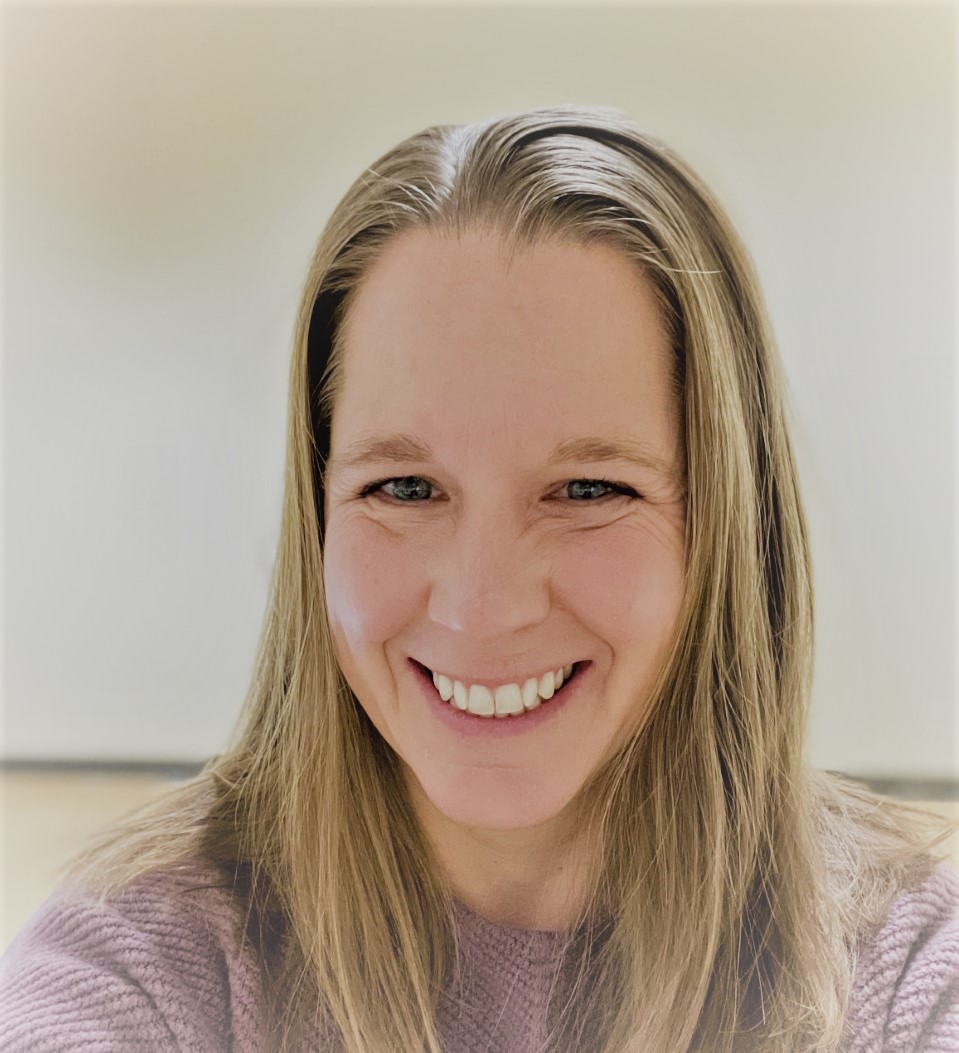 Lisa Dyck
Williams Lake TRU CARE SUPER SIM 2021
TRU SON Williams Lake is grounded in the practice of delivering innovative experiential educational opportunities that will assist future nurses in developing a strong evidence-based nursing practice and critical thinking skills. The integrated simulation experience is an essential part of the contemporary nursing educational experience. The TRU CARE SUPER SIM's academic formative assessment experience is vital for growth to both of each individual student and the group of disciplines working together; in a safe, low stakes, learning space. The goal of the simulation was to work collaboratively as interdisciplinary teams early in their education; learn to optimize the skills of their team members and share client care in long term complex care setting, ultimately leading to improved health outcomes in their future nursing practices. The simulation format consisted of 3, one hours shifts. There were 13 BScN students, 17 PN students, 4 complex long term care clients and a few creative faculty.
Simulation Author(s): Lisa Dyck & Jenni Mason along with co-authors Rhonda McCreight, Cheryl Pflanz, Lisa Jo Russell

Melba D'Souza

Melba D'Souza
My scholarship of research comprises engagement in co-developing selfmanagement and health promotion through with patient engagement in care and an equity oriented lens. I am focused on applying self-determination and meaningful experiences in nurturing, caring and healing for clients and caregivers. I am engaged in developing strong connections and fostering optimal professional relationships for co-creating a foundation in comprehensive cancer care. My scholarship of research encompass Community Engagement and Knowledge Translation Summit on Emotional Wellness and Navigation Services for Cancer Survivors and Caregivers (SSHR Xchange Grant). I have conducted a Systematic Review on Breast Cancer Survivorship and Support for Immigrant Women with Breast Cancer (Internal Research Fund) and the Financial Burden and Outcomes of Existing Oncological Care in Kamloops B.C. and Alternative Prophylactic Patient Engagement and Care Examination: A Breast Cancer Case Study (Health Research Cluster Fund). I am a research team member on co-creation of Indigenous Wellness Support Networks by and for Indigenous Health Care Professionals in Interior BC (Health Research Cluster Fund). I am a coapplicant on Participatory Indigenous Nursing Knowledge Translation Project: Co-Creating Indigenous Wellness Support Networks by and For Indigenous Healthcare Professionals in Interior British Columbia (Michael Smith Foundation for Health Research C2 Grant). I am a principal applicant on Reclaiming and Recovering Indigenous Knowledge in Graduate Nursing: Intergenerational Learning with Communities (CIHR Project Grant).

Rhonda McCreight (BScN, RN, MN)
Improving interdisciplinary understanding through early mentorship and connection between nursing programs.

Rhonda McCreight (BScN, RN, MN)
Associate Teaching Professor, School of Nursing
Thompson Rivers University, Williams Lake Campus
Tel: 250-392-8026
rmccreight@tru.ca
Improving interdisciplinary understanding through early mentorship and connection between nursing programs.
Staff nurses and care providers in various healthcare settings often report that there is little understanding of scope and duties between the disciplines. Nurses are required to supervise, delegate, and work closely with Health Care Assistants (HCAs) and Personal Support Workers but often have little knowledge of the role and duties of an HCA. Similarly, the roles and scope of the Licensed Practical Nurse and the Registered Nurse are often confused and misunderstood within the respective professions.
How can we expect these three healthcare providers to work together harmoniously when there is such a lack of clarity and confusion as to the roles of each discipline?
In order to address these deficits and promote respect and inclusion of all types of students, the faculty at Thompson Rivers University, Williams Lake campus, have been dedicated to interdisciplinary mentorship and learning by connecting students within each program together in a variety of learning modalities.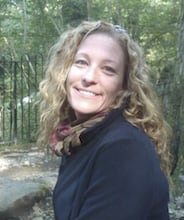 Michelle Funk
Explore the complexity of death and dying.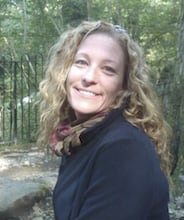 Michelle Funk
HEAL 3330 is an intense and evolving interdisciplinary course which introduces and explores the complexity of death and dying.
Students from a variety of disciplines have included; nursing, law, respiratory therapy, sociology, animal health technology, psychology, and members from the public. The course topics cover a plethora of subjects including death and society, pet loss, how to help those grieving, and global grief which covers major events such as 9/11 and events that transpire closer to home such as the complicated grief experienced due to the recent wildfires in our area.
The course is weighed through three in class quizzes (40 % total), a reflective photo essay assignment (35% total), and a participation mark (15% total). Participation unfolds in the form of five Moodle contributions and online discussion and a participation mark to make an appointment with the faculty member to allow for questions, dedicated time and "check-in" with the student on an individual bases.
Above all, this course allows students "permission" to think about a wide range of death topics that they probably have not thought much about such as MAiD, funeral planning, and how various culture's celebrate or commemorate death. Student's greatest learning happens the area of personal growth, which cannot be measured by conventional testing measures.
From the course outline:
"This is a very intense and thought provoking course. I trust that you are taken to "new lands" and places you have never gone in your mind's eye and that you create a new heart in seeing the pain and sorrow of others. Enjoy this course, and be willing to grow and stretch in the process!!!"
Thus far, the feedback and course evaluations have been overwhelming positive along with the ongoing demand and high waitlist count.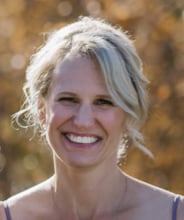 Shari Caputo
Decision-making and prioritization in acute care nursing practice.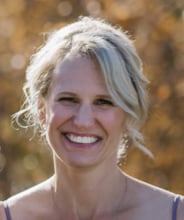 Shari Caputo
Decision-making and prioritization in acute care nursing practice
Decision-making (DM) in acute care nursing practice is a critical and complex skill, while the ability to prioritize nursing care is separate but related to decision making. Positive patient outcomes correlate directly to nurses' strengths in these skills, there for it is imperative for BScN faculty to be experienced in and promote DM and prioritization in clinical practice.
This presentation will highlight recent literature about the key components of DM and prioritization, and present multiple DM tools for faculty use in baccalaureate education. Finally, discussion will be promoted amongst faculty addressing their experiences with these skills in clinical practice education.
By Shari Caputo, RN, MSN
Lecturer, TRU School of Nursing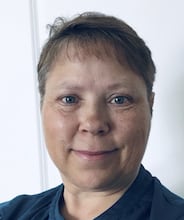 Elizabeth Andersen
Measuring student responses in and instructors' perceptions of teacher evaluation questionnaires (SETs).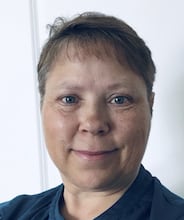 Elizabeth Andersen
Measuring student responses in and instructors' perceptions of teacher evaluation questionnaires (SETs), pre and post intervention
At most colleges and universities, students are invited to complete Student Evaluation of Teaching (SETs), which have both formative and summative objectives. While most teachers support student evaluations for formative purposes, many are concerned about the summative purposes. In this convergent mixed methods study we evaluated if we could influence a) students' aggregate numerical responses and nature (tone and content) of their comments and b) instructors' physical and emotional responses to SET results, their perceptions of their results, and perceptions of SETs overall. Although students who received an in-class intervention submitted more comments about perceived course or instructor weaknesses (negative comments) compared to students who did not receive the intervention, they used more qualifiers, addressed specific issues, and made more recommendations for improvements. Their positive comments were also more expansive compared to comments from students who did not receive the intervention. After instructors received an intervention their reports of lingering feelings of sadness and physical symptoms related to SETs (tense muscles, headaches, difficulties falling asleep) were reduced. Instructors reported that the intervention helped them let go of feelings of frustration and isolation and that they had acquired new strategies for opening, reading, and interpreting SET results. They continued, however, to report feeling apprehensive, uneasy, and uncertain about impending SET results.
Elizabeth Andersen, PhD, RN
Associate Professor
School of Nursing
Thompson Rivers University (TRU)
900 McGill Rd., Kamloops British Columbia V2C 0C8
Office: S227
Office phone: 250-852-7161
---
Journeys in Nursing Scholarship
The TRU School of Nursing Journeys in Nursing Scholarship Committee originated as part of the Scholarship Committee. Its purpose was to provide a forum for nursing faculty to present their current and future plans for a diverse range of scholarly work, including teaching, practice and research.
Journeys is an opportunity for faulty to connect with one another, to share ideas, plans, and activities that will foster a supportive community of scholars in the School of Nursing. Journeys continues as an annual event that is well received and celebrated within the school.
---
Initiatives
Faculty within the School of Nursing are actively involved in innovative scholarship and research activities. These fall within the research and scholarship themes of excellence in teaching and learning, leadership and policy, community health nursing and population health, and Indigenous health and pedagogy.
---
Opportunities
The following opportunities are available to support and engage in scholarship and research.
| Event | Timing |
| --- | --- |
| TRU Teaching Practices Colloquium | Annual event in February |
| Journeys in Nursing Scholarship | Available every April |
| Lunch and Learn | Monthly opportunities to dialogue and share knowledge and experience |