Nursing Menu
Research in Nursing
Our research provides innovative knowledge to improve health outcomes at the population level. Faculty in the School of Nursing work collectively with community partners, clinicians and policy makers to develop timely solutions to real-world issues.
Key research areas
---
Vision
Innovating for excellence in health, nursing education and nursing practice through collaborative high-quality scholarship and inquiry.
Mission
Create an environment that facilitates collaborative nursing- and health-related scholarship and research to benefit the health of individuals, families, communities and populations.
---
Scholar profiles
Learn how our researchers develop innovative solutions to improve health outcomes, practice and policy at the population level.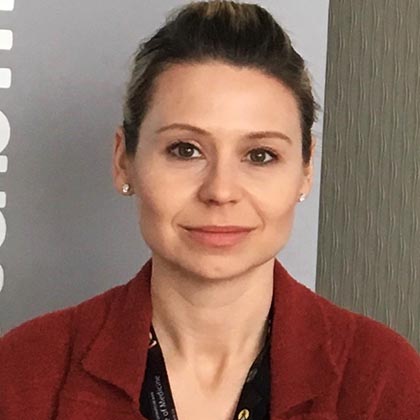 Juanita-Dawne Bacsu
Dr. Juanita-Dawne Bacsu is an Assistant Professor and Tier II Canada Research Chair (CRC) in Nursing and Population Health. Her CRC research focuses on improving the health equity and quality of life of rural older adults living with dementia and their family care partners.
More
The goal of her research is to reduce stigma of dementia and improve equitable access to health and support services to enhance rural aging. Her research expertise include dementia, rural health, gerontology, stigma, ageism, social media, health policy, and age-friendly environments.
Dr. Bacsu has published 23 peer-reviewed journal articles, five book chapters, presented at 57 national and international conferences, and delivered 25 community workshops. Through her work at the Saskatchewan Population Health and Evaluation Research Unit (SPHERU), she has helped write and prepare 26 national and provincial level grants with 18 being successful and worth $4,809,835.
Dr. Bacsu has been a Research Associate with SPHERU since 2009, and a board member with the Canadian Rural Health Research Society since 2011. Prior to this, she was a senior communications manager for the provincial government, a television segment host, and co-owned a family medicine clinic. Recently, she co-produced a podcast series with the Gerontological Society of America where she hosted episodes on stigma of dementia and rural aging.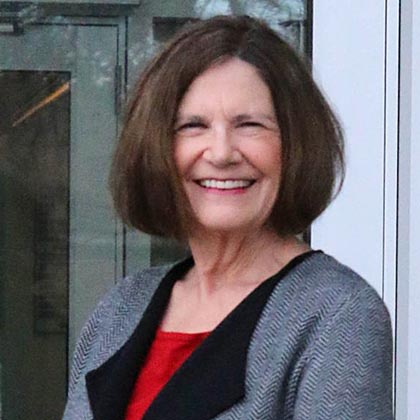 Joyce O'Mahony
Dr. Joyce O'Mahony is a full professor in the School of Nursing. Her program of research and scholarship has demonstrated steady and accumulative growth overtime in local, national, and international spheres of influence. In 2005, her program of research began with a primary focus on immigrant and refugee health and access to mental health care and supports.
More
Her research to date (funded by SSHRC) continues with a population health lens and with approaches to use different sources of evidence through health equity approaches, the social determinants of health, intersectionality, and the effectiveness of interventions to improve refugee health. There is imperativeness in identifying diverse patterns of health and equitable health services access. Moreover, it is about giving voice to underserved populations–and to reveal how identity constructs of race, class and gender shape access to resources, and social services.
Recognizing that dissemination of research findings is the most important avenue to make an impact on the life of migrants, she has exerted great efforts to publish through presentations, nationally, internationally, and through multiple publications (30+). Funded by CIHR she has experience with knowledge synthesis and building a clear evidence base eliciting understanding of factors generating disparities and to improve culturally based competency of providing perinatal healthcare services. She has received Johanna Briggs Institute (JBI) Comprehensive Systematic Review Training, JBI Centre for Evidence informed Nursing Health Care, University of Victoria.
Dr O'Mahony strongly acknowledges the importance to include/mentor undergraduate and graduate students in her research. She is especially keen to work with students to provide training in community-based research.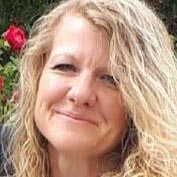 Florriann Fehr
Dr. Florriann Fehr, RN, MN is an Associate Professor and interim MN Coordinator for the School of Nursing awarded a full-time teaching position in 2002. She is a TRU alumnus, graduating as a diploma nurse from Cariboo College in 1992.
More
Dr. Fehr's research, consulting, and teaching interests developed from over 20 years of nursing practice, starting as a Street Nurse in Calgary before moving north as a Community Health Nurse in the Northwest Territories with several communities (Norman Wells, Behchokǫ̀, K'asho Got'ine, Délįne, Sachs Harbour, and Tuktoyaktuk). She maintained a casual nurse position from 1993-2014 at Royal Inland Hospital, giving her a vast range of nursing experience (maternity health, child health, women's health, family health, and medical/surgical nursing).
Dr. Fehr's long-standing professional efforts have been committed to retaining new nurses and graduating successful students with strong relational practice skills, as the practice of quality nursing directly relates to promoting patient safety. In the last five years, she has risen to be a leading national anti-bullying consultant and educator, using cognitive rehearsal training strategies with students and new graduate nurses in healthcare, in part sponsored by two modest WorkSafeBC Innovation at Work grants. Dr. Fehr has delivered dozens of workshops, mini-lectures, and presentations, often in collaboration with a recently retired TRU faculty, Ms. Michelle Seibel. Collaboratively, this dubbed Anti-bullying League, features the Fehr & Seibel, Stop, Reflect, and Respond (SRR)Model as a first-response strategy to manage workplace bullies.
More recently, Dr. Fehr's research portfolio has grown to examine a novel way to tackle the drug poisoning crisis, which remains one of the direst health crises of our times. Through a modest Ministry of Health (BC) grant and in collaboration with the UBC-O psychology department, Dr. Fehr is a primary investigator in understanding how cannabis may be a harm reduction approach, both in and out of recovery programs, in order to save lives. Central to the tenants of harm reduction is the idea of meeting people where they are at, which includes the idea that, "not everyone is ready for complete abstinence from substance use." With four related publications in review, Dr. Fehr and her research team are exploring how non-abstinence care models can engage and retain more people in treatment.
Dr. Fehr considers herself an early researcher and has published seven peer-reviewed journal articles, five manuscripts under review, and several working manuscripts. She has over 25 refereed conference presentations and proceedings, been awarded eight grants (worth over $160,000.00), conducted 16 research media interviews, been an invited speaker and panelist 15 times, and has conducted at least 19 invited workshops. With her local community at heart, Dr. Fehr has hosted and co-organized three successful community forums with TRU to engage educators, students, and working healthcare professionals interested in medicinal cannabis in the healthcare sector. Dr. Fehr looks forward to many more years of research that is community driven and looking forward to ongoing interdisciplinary relationships that involve discovery that impacts and generates solutions in public policy and decision-making.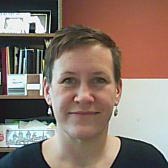 Rhonda McCreight
Rhonda McCreight is a bipartite Associate Professor in the School of Nursing at TRU on the Williams Lake campus. She also currently works as a Faculty Development Coordinator with the Centre for Excellence in Learning and Teaching (CELT).
More
Rhonda's teaching interests include professional practice, health promotion and nursing lab practice. She teaches across all three nursing and healthcare programs offered through the WL nursing programs (HCA, PN, BScN). As a result, her academic interests, research and dissemination includes blended learning pedagogies, Indigenization of curricula, and interprofessional collaborative learning strategies.
Rhonda's scholarship focuses on classroom teaching pedagogies and utilization of hybrid and high flex learning modalities. Working on a small campus that serves a region that is bigger than the province of Nova Scotia, using hybrid models to bring education to remote and rural learners is a fierce passion.
Recent scholarly dissemination includes Indigenization of a small campus (Coyote), interdisciplinary mentorship of students across programs, interdisciplinary grief & loss simulation, and using a hybrid model during instructional skills workshops (ISW).
---
Journeys in Nursing Scholarship
This program provides a forum for nursing faculty to present their current and future plans for a diverse range of scholarly work, including teaching, practice and research.
It is an opportunity for faculty to connect with one another, to share ideas, plans and activities that will foster a supportive community of scholars in the School of Nursing. Journeys continues as an annual event that is well received and celebrated within the school.
---
Student funding opportunities
TRU funding
External funding
Registered Nurses Foundation of British Columbia Bursaries
Deadline: Sept. 30
Registered Nurses Foundation of British Columbia raises money for bursaries for students enrolled in basic, post-basic, re-entry, specialty and graduate educational programs in nursing.
» Learn more
Canadian Nurses Foundation Scholarship Program
Deadline: March 15
» Learn more
B.C. History of Nursing Society Scholarships
Deadlines: March and November
B.C. nurses and student members of the BC History of Nursing Society who are pursuing studies in historical aspects of nursing are eligible for financial assistance. The aim of the scholarship funding is to promote undergraduate and graduate students to undertake a study/project to enhance the rich heritage of nursing history.
» Learn more
Summer studentships
Graduate awards