Sociology Major, Bachelor of Arts
Generate practical, sustainable, and resilient solutions to pressing and emerging contemporary social issues.
Are you dedicated to examining key moments in our personal lives, communities and the world? Do you have a passion for exploring issues of gender and identity, social movements, cultures and political economies?
Sociology is one of the most diversified, interesting, and practical broadly based liberal arts and research disciplines. Study human society to gain an understanding of our cultural, political and global interactions to conduct critical public debate about social institution designing.
A major in sociology will provide you with extensive knowledge of key social factors affecting human behaviour and also develop your skills in designing and evaluating research. The study of sociology will equip you with the skills and knowledge needed to succeed in a range of careers.
Sociologists are devoted to the study of social groups and processes, using applied logic in combination with empirical research to ascertain "what is" and "what can be."
It is the task of sociologists to conduct critical public debate about social institutions. We seek to contribute to that debate and equip you with the skills to do so too..
Sociology students develop many skills including:
Substantive skills
Develop the ability to understand social forces at work in society so that you can better evaluate proposed changes or resistances to change.
Analytical skills
The ability to identify the contributing parts of a problem and to evaluate proposals for change.
Critical thinking skills
Whether you're taking courses focused on the family, race and ethnicity, Canadian society, health, criminology, or work—synthesize existing theoretical knowledge, and research information, and the processes of evaluating arguments and solutions.
Research and data analysis skills
Learn how data is collected and analyzed, how data is used to test hypotheses, and how to evaluate the work presented in research studies and the popular media.
Communication skills
Sociology courses provide practice in effective communication in written and oral forms. You're encouraged to develop your ability to explain and interpret as well as to clarify and summarize.
Collaborative faculty
Your lecturers approach teaching with compassion for their students and truly foster a productive learning environment. Enjoy class with enthusiastic professors, and active listening in small class settings.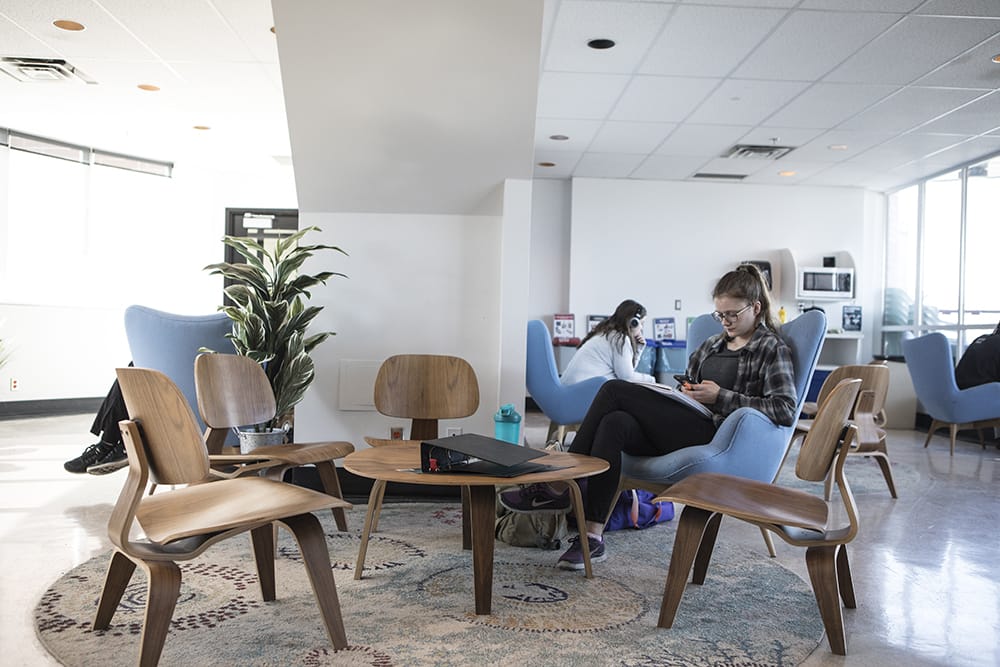 Study the core concepts of sociology by examining culture, socialization, social interaction, social roles, and social structure. Because humans are social by nature, all of us are members of various social groupings and located within a social system.
You will demonstrate a historical and contemporary understanding of theoretical perspectives, social issues, and debates within sociology. Use the sociological imagination to critically explain the ways in which social practices and institutions influence individual lives. Build, articulate, and defend theoretically informed arguments from multiple perspectives. Demonstrate accountable leadership through teamwork, personal organization, and time management strategies to achieve desired goals.
Examine the social factors that influence health, illness and health care. Adopt a sociological view of crime that emphasizes the social construction of crime, and confronts assumptions about the criminal justice system. Explore the tensions and challenges that arise from multiculturalism, the presence of multiple nations within the state of Canada. Examine the social roots of the environmental crisis. Explore the characteristics of families around the world, especially in non-Western societies, as they experience the forces of globalization and social change.
Unpack and examine your own positionality, for example your positions of privilege in relation to others, and act with compassion and empathy. Articulate power relations, social inequalities, and the possibilities for social justice. Cultivate skills for life beyond your studies, such as effective and evidence-based communication, writing, critical thinking, and initiative for lifelong learning.
97%

of graduates said that said the quality of instruction was very good or good

72%

of employed graduate respondents were working in a job related to their program

89%

said the knowledge and skills gained were useful in performing their job
How the program works
First Year (6 Credits)
SOCI 1110 Introduction to Sociology I (3)
SOCI 1210 Introduction to Sociology II (3)
Second Year (3 Credits)
STAT 1200-Introduction to Statistics (3) or PSYC 2100 Analysis of Psychological Data (3)
Second Year (6 Credits)
SOCI 2720-Introduction to Research Methods (3)
Any second year Sociology course. (3)
Third and Fourth Years (12 Credits)
SOCI 3200 Classical Social Theory (3)
SOCI 3210-Feminist Theory (3) or SOCI 3220 Contemporary Social Theory (3)
SOCI 3800 Social Survey Design and Analysis (3) or SOCI 3820 Qualitative Research Methods in Sociology (3)
SOCI 4280 Sociology Capstone (3)
Third and Fourth years (18 Credits)
Any 3000 or 4000 SOCI course (18)
Free form curriculum information
Admission to the major requires completion of SOCI 1110 and 1210 two 2000-level sociology courses, of which three of the four sociology courses must receive Grade C+ or above.
The major must be completed with a minimum of 30 credits and a maximum of 42 credits in the prescribed and recommended upper-level sociology courses. Students completing this major must also meet the university's general education requirements, including the completion of the capstone course, which must be taken in the final 30 credits of study.
Open admission
Apply to Bachelor of Arts
Grade 12 (or equivalent) or mature student status
English Studies 12/English First Peoples 12 with a minimum of 73% (or equivalent)
Admission to each major program may have specific requirements.
Recommended: Foundations of Mathematics 11 or higher is strongly recommended for students pursuing Education or a major in Geography and Environmental Studies, Sociology or Psychology
Admission to the sociology major requires completion of SOCI 1110 and 1210 and two 2000-level Sociology courses, of which three of the four sociology courses must receive grade C+ or above.
Where will this degree take me?
Graduates go into professional programs, including TRU's education or social work departments. Others find that a sociology degree provides entry to occupations in management, government and human services agencies.
Career options
This list is not exhaustive but provides an idea of the options graduates have and what they have gone on to do.
Activist
Addictions Counsellor
Archivist
Case Manager
Child and Youth Worker
Child Welfare Worker
Community Worker
Consumer Advocate
Employment Counsellor
Event Coordinator
Family and Marriage Counsellor
Forensics Worker
Fundraiser
Gerontologist
Guidance Counsellor
Historian
Human Resource Specialist
Human Rights Officer
Journalist
Labour Relations Specialist
Lawyer
Legislative Aid
Life Coach
Nonprofit Administrator
Lobbyist
Media Correspondent
Mediator
Mental Health Worker
Nonprofit Administrator
Occupational Therapist
Office Administrator
Policy Advisor
Political Advisor
Politician
Probation Officer
Professor
Public Affairs Consultant
Public Relations Consultant
Public Speaking Consultant
Rehabilitation Counsellor
Researcher
Retirement Counsellor
Social Policy Researcher
Social Services Case Manager
Social Survey Researcher
Social Worker
Laddering options
The countless faculty members who invested their time to get to know me on an individual level will always leave a lasting impression on me as I continue into my career. You will find success at TRU, but most importantly you will find people who will encourage that success from the beginning."
— Hana Kotani
Sociology student
I laugh in every one of Ron McGivern's sociology classes. I've fallen in love with that subject because of him."
— Madison May Ganton
Sociology student
The professors are really engaging. I'm surprised by which courses are my favourite. Daniel Dorogi is a great lecturer, I'm actually learning a lot about myself and why I do certain things through his sociology course."
— Jamie Katrine
Sociology student
Rochelle Stevenson, Associate Professor, Sociology
We're making a difference with the research we're doing. The information is getting to the people who need it so that changes can be made. Survivors share with me the deep grief and helplessness they experience when they cannot save their pets and it's a good reminder that there's a person on the other side of every statistic.
Rochelle Stevenson on teaching
Oh, where to start! One of the aspects of teaching that I love is seeing the 'lightbulb moment' - that moment when a concept or idea clicks with a student, because that moment can be the beginning of a new passion, a new career trajectory, a new way of looking at the world. I constantly feel privileged to be a part of those moments in my students' academic lives, and love trying to come up with creative and engaging ways to facilitate those moments.
Jennifer Shaw, Assistant Teaching Professor, Sociology
As an employment counsellor for migrant and refugee youth, I started to notice the particular struggles of Filipino youth They were facing specific barriers because of the migration routes available to them and their families, which make family life and immigration to and settlement in Canada particularly challenging.
Jennifer Shaw on teaching
What I most enjoy about teaching is building strong relationships with students, and seeing students return to my classrooms year after year. I also appreciate watching students arrive at new revelations through experiential learning activities and discussions in the classroom — I love diving into my facilitator toolkit to explore different modes of learning and debriefing.