Philosophy Major, Bachelor of Arts
Carefully consider the nature of the universe, humanity's place in it, the proper conduct of individual and social life, and what we can know.
Have you questioned how the concepts of happiness, justice and freedom have evolved over time and been shaped by the great thinkers of history? Are you fascinated by the meaning of ideas and how bygone and modern cultures have approached life's questions and human realities?
Philosophy is the study of knowledge, reason, existence, and value. Philosophy is both a study of questions and thinkers and a methodology. Philosophical questions are sometimes called the Big Questions because they deal with the most fundamental ways in which humanity connects with, and understands the world and itself. These questions deal with ethics, knowledge, reality, beauty, existence and more.
Asking and answering these sorts of questions require using reason, logic and other argumentative and judicious skills. The philosophical exploration of the Big Questions produces skills in problem solving, text analysis, writing, deciphering of difficult texts and unparalleled analytical skills. Couple these skills with the classical and contemporary knowledge gained from some of the foremost thinkers in history and you have a commanding degree.
Whether you use your Philosophy background as a launchpad into a career fresh out of university or as preparation for a particular career goal, a foundation in philosophy is a valuable component for your education and your future.
Why pursue a Philosophy Major?
Studying philosophy involves learning about its methods and history as well as its sub-disciplines — metaphysics, epistemology and ethics to name a few. Courses are also offered in a variety of important and cutting edge topics including: Philosophy of science, philosophy of law, philosophy of rock music, philosophy of sex and love and more.
Future proof
You will cultivate the skills that employers are looking for in communication, decision-making, critical thinking, problem-solving, self-learning, working with groups, leadership, global competency, ethics and the ability to apply knowledge in real-world settings. The Philosophy Major will appeal to you if you're interested in pursuing graduate studies in philosophy, a career in law, business, journalism, government or education. Choose from an array of fascinating core courses and exciting specialty courses. It is possible for you to combine your Major in Philosophy with a Major or Minor in another subject area.
Experiential learning
At TRU there are special opportunities like taking part in the Philosophy Club, the Philosophy, History, and Politics Conference, and collaborating with faculty as research or teaching assistants or as work-study students. Because employers want entry-level candidates with some work experience, you have opportunities in undergraduate research, co-op work placements, practicums, field schools, service learning and study abroad.
Expansive choice
The philosophy department at TRU offers a program of study that is well balanced between the traditional major covering all of the mainstays of thought and the cutting edge philosophy that is emerging from new and evolving ideas. At the same time that TRU's Major in Philosophy satisfies those students looking to study further in the discipline, it also interests students looking for innovative courses. Study Plato, Nietzsche, Locke, Descartes, and Quine, as well as topics such as Ethics and the Holocaust, Philosophy of Humour, Philosophy of Science, and Philosophy of Rock Music.
Collaborative faculty
Your lecturers approach teaching with compassion for their students and truly foster a productive learning environment. Enjoy class with enthusiastic professors, and active listening in small class settings. TRU's philosophy faculty include specialists in continental philosophy, epistemology and the philosophy of mind, ethics and the philosophy of humour, and environmental ethics.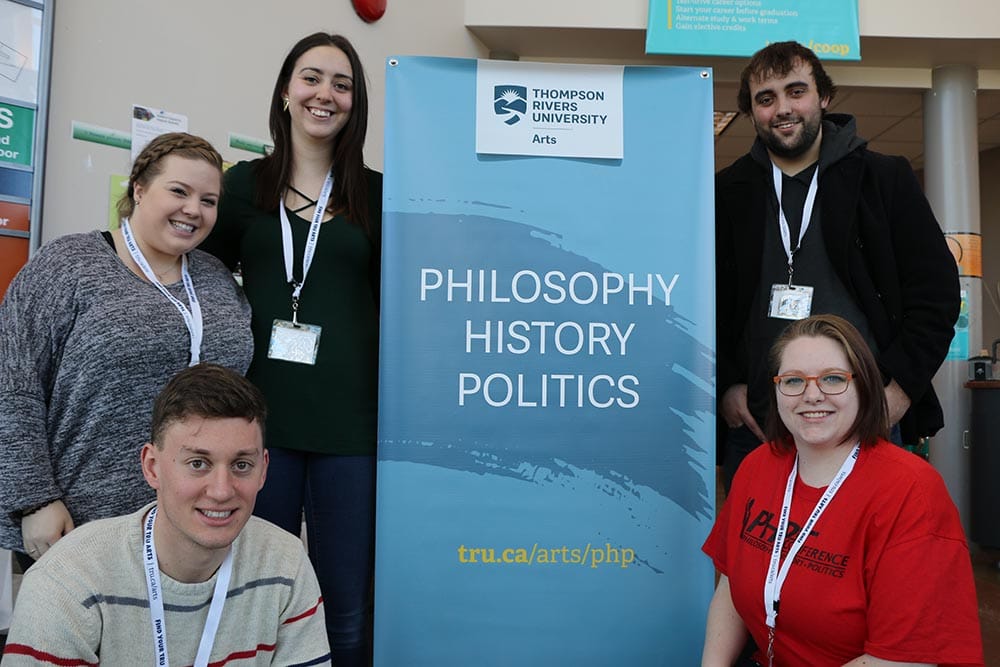 What will I learn?
Express difficult ideas in clear and precise ways, including written, oral, and visual forms of presentation. Critically engage with principles of decision making by considering the ethical, social, economic and ecological elements of social consciousness.
Engage in an introduction to the most important philosophers of the Western ancient world, including Plato and Aristotle, as well as Epicureanism and Stoicism and consider their impacts. Identify central problems and questions in philosophy; understand the arguments used by philosophers to resolve these problems; analyze and assess the consistency and plausibility of major schools of thought; understand the nature, scope and limits of knowledge.
Conduct original and creative research in philosophy. Recognize and respect the value of and diversity among Indigenous knowledge and ways. Apply philosophical inquiry to questions of personal identity, cultural identity, community membership and one's place in the world. Recognize and respect the value of diverse cultural worldviews. Explore issues in the philosophy of art through the medium of music. Consider themes that are common to literature and philosophy in order to explore philosophical questions and problems.
Critically examine various aspects in ethics, metaphysics, epistemology and sociopolitical philosophy using popular cultural elements, including film, television, books, and comics. Explore what education is, what purposes it serves, and how its structure is closely entwined with ideas of what a society is and how it functions. Develop skills for a lifelong project of inquiry.
97%

of graduates said that said the quality of instruction was very good or good

83%

of employed graduate respondents were working full-time

93%

said they developed the skills to be able to speak effectively, analyse and think critically during their studies
How the program works
Lower level (15 credits)
PHIL 1010 Introduction to Philosophy: Great Thinkers: Ancient to Enlightenment (3)
or PHIL 1020 Introduction to Philosophy: Great Thinkers: Enlightenment to Modern (3)
or PHIL 1100 Introduction to Philosophy: Problem and Themes (3)
PHIL 2150 Substance, Change, and Identity (3)
or PHIL 2140 Foundations of Philosophy: Knowledge, Certainty and Skepticism (3)
PHIL 2010 Introduction to Ethics (3)
or PHIL 2210 Contemporary Moral Issues (HUM) (3)
PHIL 2220 Elementary Formal Logic (3)
Plus another lower level PHIL course. (3)
Upper level (30 credits)
PHIL 3010 Ethics (3)
PHIL 3140 The Rationalists: Descartes, Spinoza, and Leibniz (3)
or PHIL 3150 The Empiricists: Locke, Berkeley, and Hume (3)
PHIL 3160 Modern European Philosophy (3)
or PHIL 3170 Topics in Continental Philosophy (3)
PHIL 3500 Metaphysics (3)
or PHIL 3600 Knowledge, Power and Credibility (3)
PHIL 4280 Capstone (0)
Additional 5 courses in PHIL (0)
The following regulations apply to all BA major programs:
Major programs require a minimum of 42 and a maximum of 60 credits in one discipline, including a minimum of 30 and a maximum of 42 credits at the 3000-4000 level.
At least six upper level elective credits must be taken in 3000-4000 level courses in disciplines that do not offer majors: anthropology, Canadian studies, film, fine arts, political studies.
Students wishing to complete a double major program must fulfil the credit requirements of two major disciplines, comprising a total of 60 upper level credits. They must also complete an additional six upper level credits outside both major disciplines.
A minimum cumulative GPA of 2.0 is required for graduation. Specifically for philosophy: four lower level required courses (12 credits), one lower level required elective (three credits), five upper level required courses — this includes the capstone (15 credits), five upper level required PHIL courses (15 credits). Students must take the capstone course within the final 30 credits of the program
What you need to get in
Open admission
Apply to Bachelor of Arts
Grade 12 (or equivalent) or mature student status
English Studies 12/English First Peoples 12 with a minimum of 73% (or equivalent)
Admission to each major program may have specific requirements.
Recommended: Foundations of Mathematics 11 or higher is strongly recommended for students pursuing Education or a major in Geography and Environmental Studies, Sociology or Psychology
Students usually declare a major before the beginning of their third year of courses, but they must meet specific lower-level requirements to be admitted. All candidates are assigned a Major Program Advisor. Students are expected to meet with their advisor to ensure that they qualify and that appropriate courses are selected.
If you don't meet the requirements
You can take upgrading courses at TRU to help you meet the requirements of this program.
» Talk to a student recruiter about your options. You may be eligible for free tuition. Or learn more about upgrading.
Career Options / Laddering options
Where will this degree take me?
Philosophy develops your ability to read and understand difficult material, to think critically, to distinguish good and bad reasoning, and to develop and defend your own ideas. Despite its well-earned reputation for abstractness, the study of philosophy is surprisingly practical.
Career options in philosophy
Below is a sample list of some futures to explore following studies in Philosophy. This list is not exhaustive but it provides a solid idea of what graduates have gone on to do and what potential careers a Philosophy degree can offer.
Activist
Author
Archivist
Blogger
Child welfare advocate
Community centre director
Diplomat
Entrepreneur
Freelance writer
Foreign service worker
Health policy advisor
Historian
Historical site coordinator
Human resources manager
Human rights advocate
International development worker
Interpreter
Journalist
Lawyer/legal aid representative
Lobbyist
Marketing specialist
Media correspondent
Museum curator
Non-profit organization director
Politician
Political strategist
Public relations representative
Public policy advisor
Publisher
Researcher
Social service worker
Speech writer
UN representative
Law school
Philosophy majors tend to do better than many other majors on the LSAT. Philosophy majors at TRU receive intensive training in clear writing and thinking, careful argument analysis, and close reading of difficult texts. Those same skills are crucial to success in law school.
Medical school
Many philosophy graduates have gone to medical school following graduation. While most medical schools expect students to take a certain collection of courses in natural sciences, it is definitely not the case that one must major in science in order to be accepted into medical school.
Graduate school
Skills gained in a Philosophy major are valuable in a variety of disciplines; consequently, majoring in philosophy at TRU can help to prepare you for graduate study in a variety of fields.
Laddering options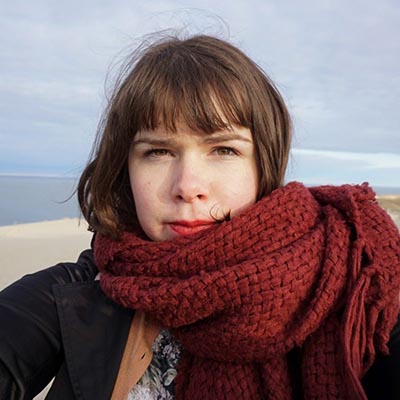 I enjoyed TRU's unique size—big enough to enable fantastic opportunities in research, study abroad, co-op, exhibitions and community, but small enough to develop amazing rapport with wonderful professors."
— Emily Dundas Oke, philosophy student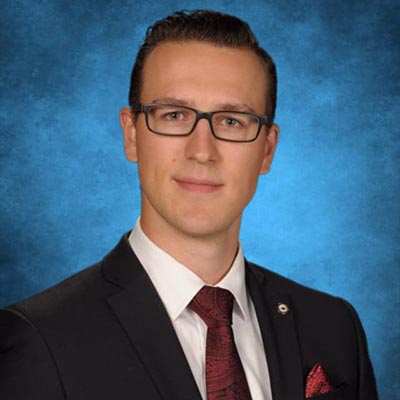 What stands out to me about TRU is the incredibly welcoming environment which breeds student opportunity not only within the classroom but within the university's entire environment. The TRU Philosophy, History and Politics Conference allowed me to take strides towards sharpening my skills as a public speaker and a researching academic, skills I now rely on as an educator myself."
— Nolan Chapman, 2018 Bachelor of Education graduate and philosophy student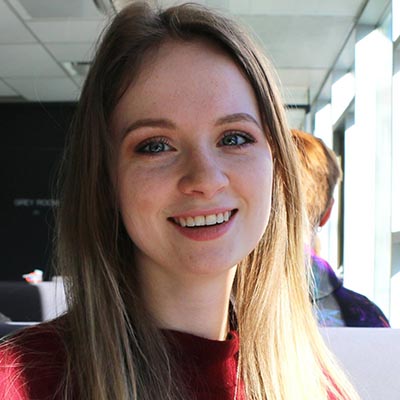 I've chosen a minor in philosophy so that I can take more of Robin Tapley's classes. She knows how to connect with her students and her teaching style is brilliant. There is no regurgitation of information, we show her that we know the material."
— Madison May Ganton, philosophy student
New book gets New York minute
So often in life, when we go looking for one thing we end up uncovering something else entirely and the end result becomes more rewarding than we could have anticipated. Such was the case for Dr. Bruce Baugh who discovered Benjamin Fondane in 1988 while in France researching the German philosopher Georg Hegel.
— Read more
USA and EU relations in Austria
Philosophy, History and Politics faculty member, Jeff McLaughlin headed over to Austria to speak at Geist & Gegenwart — a conference that looks at the problems and possibilities facing Europe today and in the future — in the city of Leibnitz. In a castle no less. The Geist and Gegenwart dialogues were launched in 2005 to create a formal platform for in-depth intellectual discourse on important questions of our time.
— Read more
"I love the interaction with students, particularly when students discuss and debate an idea raised in class. I also love sharing knowledge with students, introducing them to ideas for the first time, and watching their eyes light up with curiosity or surprise or puzzlement. Awakening the mind of the student is the first task of the philosophy instructor, and I've always striven to do so. I have always been passionate in my teaching, and have endeavoured to communicate my passion for philosophy to my students. When a student becomes passionate about philosophy, then I feel that I have succeeded."
— Laurie Baugh, Philosophy, History and Politics faculty