Literary and Art History Certificate
Interpret and share in the natural connection between written word and art.
Before the beginning of formal education, art was used to appease gods, compel humans and distinguish between cultures. The average eye only appreciates the aesthetic of a given piece of art from the past. As an art history student, you will take time to see the essence and message of it.
The written word has evolved since the days of Celtic manuscripts in 700 C.E. By studying literary history, you delve into a captivating specialization that provides a great opportunity to explore a vast display of human accomplishments—essential expertise for any future scholar, teacher or author.
Appreciate romantic painters, alongside romantic writers. Understand how literary ideas can often determine what is created by artists, rather than the medium itself.
Why pursue a Literary and Art History Certificate?
Through lecture, class discussion, and written assignments, you'll develop your ability to explore, appreciate, and make connections. Gain rich insights into various world cultures and traditions and their contextual meanings. Explore interpretations of encrypted messages in old art and written works. The competencies you'll gain will apply in a wide range of business, educational and professional settings.
From library to gallery
The study of literature and art—including stories, films, poems, graphic novels, painting, sculpture, and architecture and digital content—animates our experience of diverse cultures, identities and time periods. You'll graduate ready to enhance the cultural landscape and advance the art of communication in various forms and industries.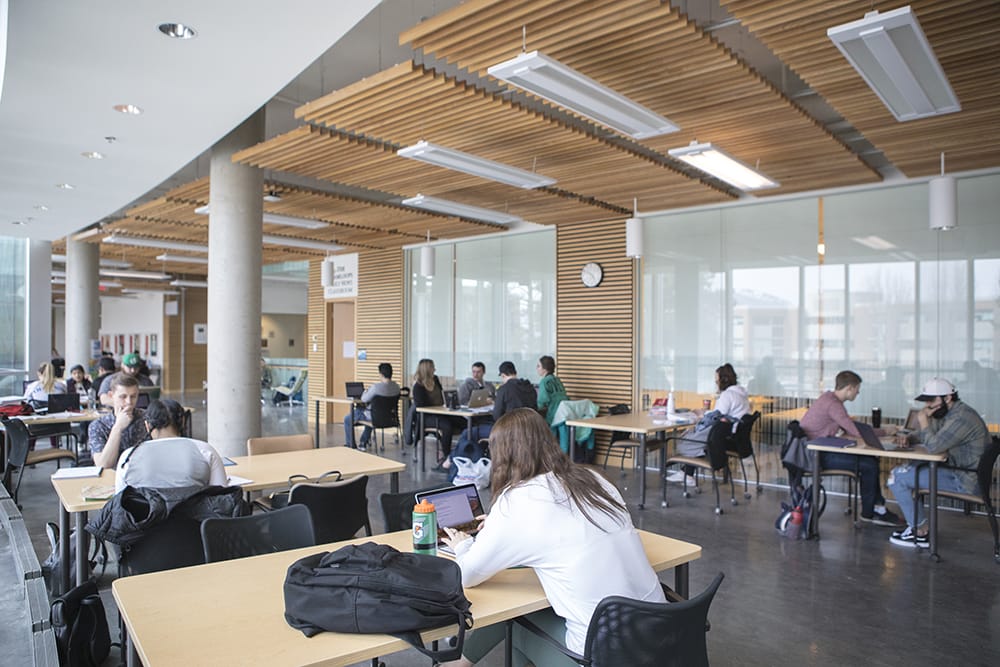 What will I learn?
Explore the arts of painting, sculpture, and architecture, from prehistory up to the Renaissance, from 17th and 18th Century all the way to the 21st Century. Consider the history of artistic development across these timelines in Europe and North America. Improve your visual literacy and ability to interpret meaning from art.
Develop your skills in critical reading and writing using a variety of creative narrative texts. Learn to engage in a careful analysis and interpretation of the perspectives, techniques, and rhetorical strategies employed by writers. Explore literary forms of poetry and drama based on particular themes. Examine the development of the English language, key genres, influential authors, and important literary movements that emerged from approximately 700 C.E. to the late 1600s.
100%

of employed respondents were working full-time

92%

of graduates said that said the quality of instruction was very good or good

91%

of employed graduate respondents were working in a job related to their program
How the program works
30 Credits
ENGL 1100 Composition (3)
ENGL 1110 Critical Reading and Writing (3)
ENGL 1210 Introduction To Drama & Poetry (3)
ENGL 1120 Introduction to Poetry (3)
ENGL 1140 Introduction to Drama (3)
ENGL 2110 Literary Landmarks in English to 1700 (3)
ENGL 2210 Survey of English Literature, 18th and 19th Century (3)
VISA 1110 History of Art 1 (3)
VISA 1120 History of Art 2 (3)
VISA 2110 History of Art: Renaissance Art and Architecture (HTA) (3)
VISA 2120 History of Art: 17th and 18th Century Art (HTA) (3)
VISA 2130 A Survey of Modern Art 1(HTA) (3)
VISA 2140 Art: 1945 to the 21st Century (HTA) (3)
Free form curriculum information
Any two of the first year English courses.
Open admission
Grade 12 (or equivalent) or mature student status
English Studies 12/English First Peoples 12 with a minimum of 73% (or equivalent)
If you don't meet the requirements
High school graduates can apply and be admitted to this program while upgrading at TRU.
Mature students without a high school diploma (or equivalent) can work towards completing their BC High School Graduation Diploma while in this program through TRU courses.
Students who do not qualify for mature student status can apply for the TRU University Preparation program to complete their BC High School Graduation Diploma.
» Talk to a student recruiter about your options. You may be eligible for free tuition. Or learn more about upgrading.
Career Options / Laddering options
Where will this certificate take me?
The number of careers that lead from courses in literary and art history are as vast as the contributors to the area of study. Graduates can work in a wide range of desirable roles including:
Curator
Author
Teacher
Scholar
Editor
Journalism
Marketing
Museum administrator
Conservator, art restorer
Art authenticator
Museum reproductions or retail
Art librarian or visual resource curator
Art publishing
Auctioneer
Commerce and finance
Laddering options
Credits earned in the Literary and Art History Certificate can be applied toward a Bachelor of Fine Arts or Bachelor of Arts.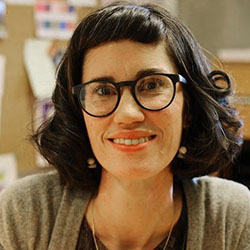 The experiences I had working with faculty, community members, visiting artists and researchers through these programs were invaluable. Because of small class sizes, TRU's BFA program is intimate. You get incredible one-on-one instruction and mentoring from the faculty and are given the space and freedom to explore your own research."
— Emily Hope, BFA 2012 graduate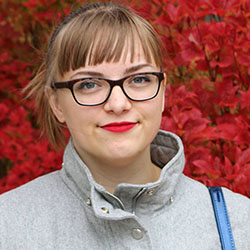 Most of the instructors are very approachable. If you're struggling with a concept or have research questions, they're helpful. You can walk up to your prof at the end of a class and have an extensive conversation."
— Jennica Wlodarczyk, Bachelor of Arts student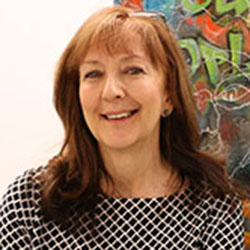 Technically, the skills you learn are invaluable. The faculty here are encouraging and they push you to get out of your comfort zone. It's a very caring community of teachers—we're lucky to have them."
— Carol Schlosar, BFA 2020 graduate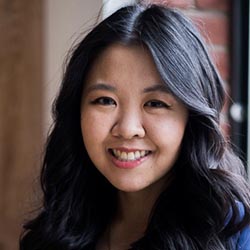 What I like most about TRU is that every single one of my professors have treated me like a person and not as a number. All of the university staff I've met have also been really supportive in my educational journey! TRU is awesome, it's truly a place of learning where professors are actually happy if you go to their office and each lecture is totally worth your time! Dr. George M. Johnson has been pivotal to my development as a writer and he is my favourite professor!"
— Emi Ohama, Bachelor of Arts student in the English and Creative Writing Programs
"What keeps me teaching and instills hope for the future is watching students come up with truly novel solutions to the tasks I hand them. Often these ideas reflect their interests instead of mine and sets them on a path of discovery well beyond the one course. When I am not grading assignments, I spend my time designing, everything, from floor plans and furniture to class presentations. Luckily, my job reflects my passions in that I deal with imagery and design. And its critique! My number one piece of advice to students is to stop worrying about what other people think about what they look like, what they do or don't do. Pursue what fascinates you, with enthusiasm and rigor. If you love what you do, it won't seem like work and it may just become a meaningful career."
— Terryl Atkins, Senior Lecturer
"Everything I've written, even my academic writing, has some sort of social justice dimension to it because I'm trying to give people a voice and trying to understand people who were ignored or criticised for their beliefs or sexuality or what have you. With my creative writing, I try to use humour because once you get an audience to laugh, you can go so much further in terms of what you say because they're already laughing and they're not going to turn against you."
— George Johnson, Professor, English, Department Chair
Casting the Eye Adrift will be a retrospective, featuring primary artworks from several bodies of work, dating back to 1987 (in addition to the inclusion of a few earlier references drawn from childhood), and a new off-site project at the Paramount Theatre. A full-length catalogue will be produced in 2021. Artworks included in the exhibition have been supported by external research grants Don received, from SSHRC, the Canada Council for the Arts and the BC Arts Council.
— Donald Lawrence had a major solo exhibition opening at the Kamloops Art Gallery during April 2020
"What I like best about teaching is when students share with me the personal and emotional impact of reading literature on their lives, their relationships with others, and their sense of place in the world."
— S. Leigh Matthews, Assistant Teaching Professor, English, Coordinator