Staff
Christina (Dina) Duquette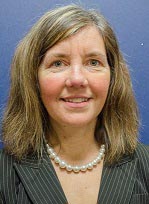 Director, Internal Audit
B.Comm., CPA, CA, CRMA, CFE with over 25 years of audit, finance, and leadership experience.
Christina has worked at TRU since March 2006 and previously worked for Weyerhaeuser in various roles for 11 years. Prior to that, Christina did her articling at the Price Waterhouse Coopers accounting firm in their Toronto, Vancouver and Kamloops offices. She holds a certification in Risk Management Assurance through the Institute of Internal Auditors (IIA) and is also a Certified Fraud Examiner through the Association of Certified Fraud Examiners (ACFE).
Outside of work, you'll find her on the courts improving her tennis game and enjoys being in nature with her family.
Alma Klarich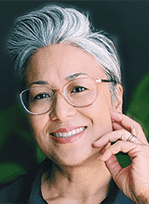 Manager, Internal Auditor
BA, CPA, CGA, CIA with over 20 years of experience working in business, including a combined 15 years in finance, assurance, and leadership roles.
Alma joined TRU in March 2021 and previously worked at the BC Lottery Corporation in various finance roles and internal audit. Prior to that, she worked at Community Living BC where she began her CGA studies. She is a proud alumna of TRU and BCIT. She is a Certified Internal Auditor (CIA) through the Institute of Internal Auditors (IIA).
Outside of work, she's trying her best to raise a teenage daughter and enjoys staying active with her family and dog.
Audrey Trim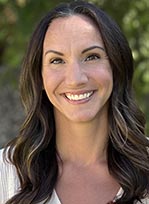 Administrative Assistant
BTM with over 10 years of experience working in professional roles focused on administration, project, and event coordination.
Audrey joined TRU in January 2022 after working for the City of Kamloops in an event coordinator role. Audrey is a TRU graduate and excited to be back working in an academic environment. She is now the administrative assistant for two directors and an AVP at TRU, supporting Dina Duquette in Internal Audit, Steve Pottle in Risk Management Services, and Dorys Crespin-Mueller in Integrated Planning and Effectiveness.
Outside of work, you'll find her staying active by chasing after her daughters, while trying to enjoy nature!