Science Menu
Dean's Message
Welcome to the Faculty of Science at TRU!
Recently appointed as the Dean of the Faculty of Science, I look forward to applying my skills as an administrator, educator and researcher to support our Faculty's family of learners, faculty, community, and industry partners.
At TRU Science, our strengths lie in diversity and opportunity – diversity of faculty, students, programming, and opportunity to become skilled in the cutting-edge techniques and approaches required for career success.
Over the past four decades, Science at TRU has established a solid reputation for offering a truly unique range of programs, whether it's our nationally recognized Respiratory Therapy program, BC's sole training program for RTs, our internationally recognized Veterinary Technology, our new Bachelor of Software Engineering and Master of Data Science, or our Natural Resource Science degree, the first of its kind in BC. Our dual credential in Biology and Chemistry has also been the launching pad for many students into graduate and professional programs.
Canadian job market analyses confirm that over the next decade there will be a high demand for skilled problem-solvers; problem-solvers similar to those our Faculty proudly graduate. For TRU Science, it's essential that learning be steered as a team, in a student-centered environment that fosters collegiality. Our traditional and applied research are often mixed, leading to exceptional undergraduate collaborations with faculty. All programs include a faculty-supervised and directed studies component and many of our programs are further complimented with paid workplace experiences through internships, cooperative education placement, and entrepreneurial ventures.
With our faculty members generating over $19 million in research funding over the past five years (63 per cent of TRU's overall research funding), we stand as a vital centre of scientific research. Our Faculty is home to four research chairs and through teaching, service and research of our faculty members, we connect the university with the local and regional communities. We believe our students should have the opportunity to participate in hands-on research focused on real world problems and offer opportunities to participate in research in all years of studies – inside laboratories and in the field at locations such as our Wells Gray Research & Education Centre.
Although our focus is on the present, our eyes are also firmly fixed on future opportunities and challenges.
I invite you to explore our website and learn more about our rich community of learners and educators.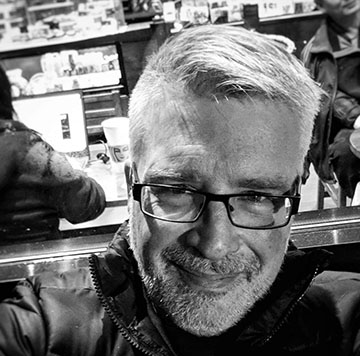 Dr. Greg Anderson