Despite climate challenges, the future looks bright for BC wines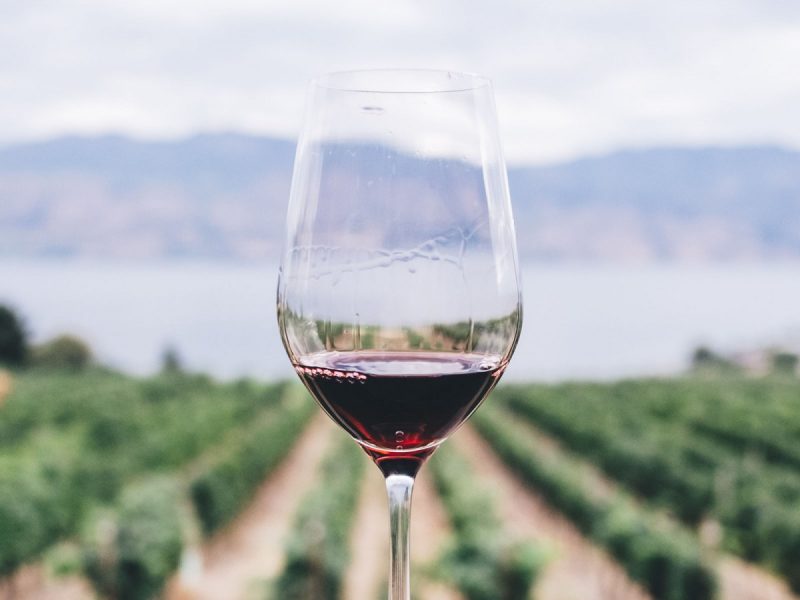 Extreme weather, which brings with it wildfire and drought, is just one challenge facing BC's wine industry.
Cole's Notes: Mastering the art of the job search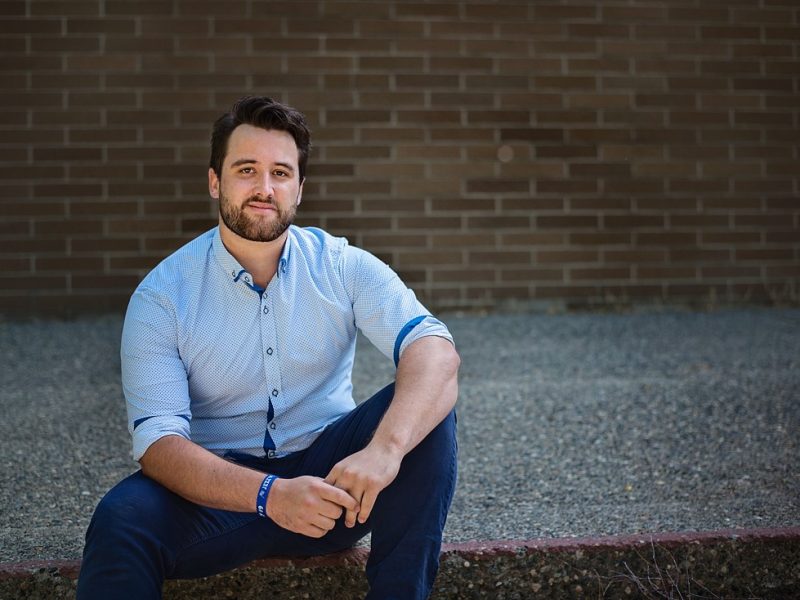 Co-op student Cole Weber shares his experiences to offer guidance to others on the verge of employment.
Jeffrey Meyers weekly politics update
Meyers on Eminem, Trump and Trudeau: Roundhouse Radio, Oct 12, 2017.
Young leader engineering solutions for his city
Meet Jacob Lawrence: South Kamloops Secondary graduate, avid volunteer, and Student City Council founder.
Mentorship program links lawyers and students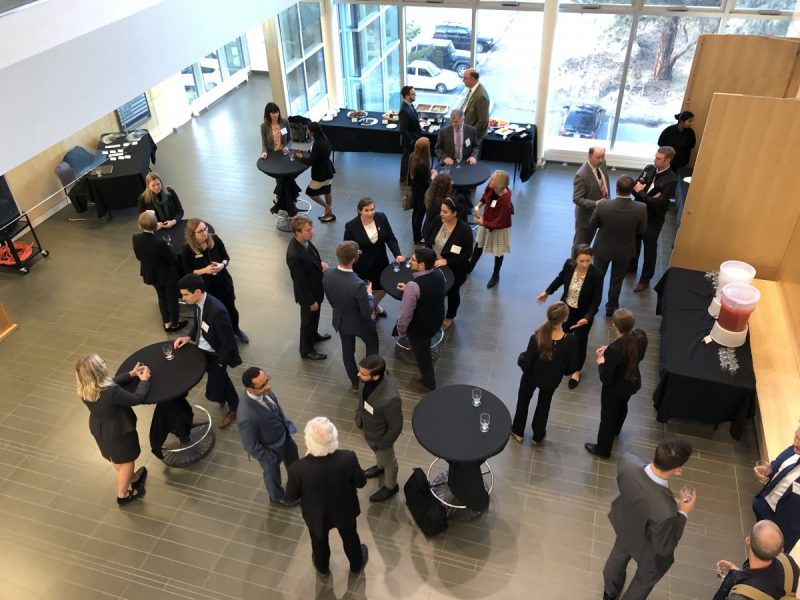 Sixty-three pairs of students and mentors have been matched for the 2017-2018 CBABC Mentorship Program. Over 50 mentors are TRU Law alumni.
Bridge to business for graduate students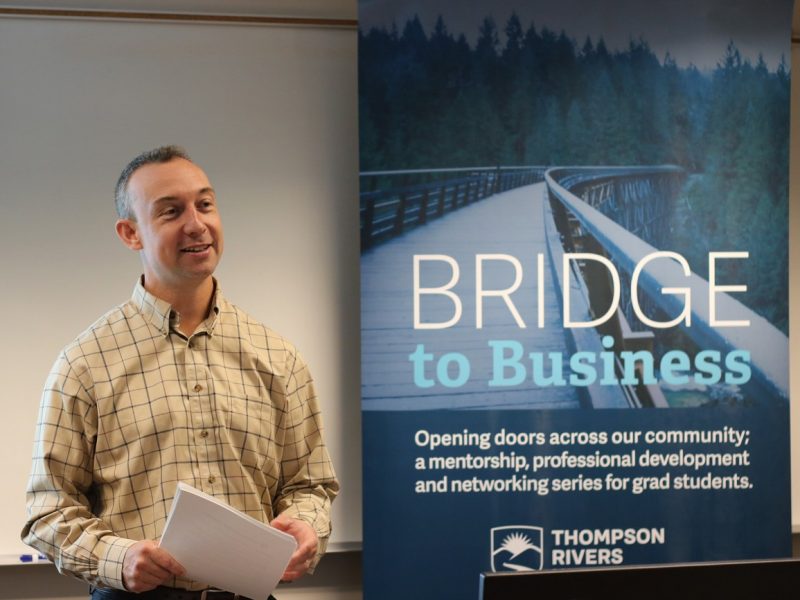 A new initiative out of the School of Business and Economics is connecting current graduate students with Kamloops' business community.
No. 1 concern for older adults living with health conditions? Transportation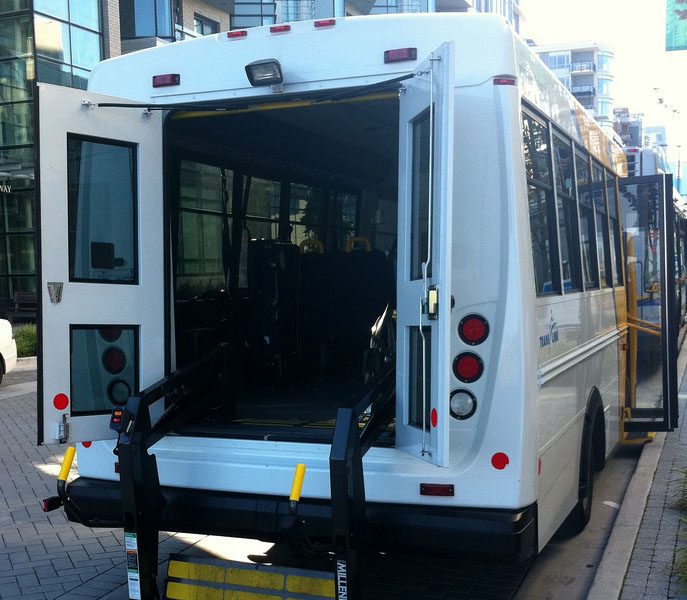 TRU researchers investigating the repositioning of health services in Interior Health have spent a year speaking with older adults.
Nine things to bring to TRU Open House
Wondering what you need to bring? Don't worry, we have you covered.
Convocation by the numbers: Fall 2017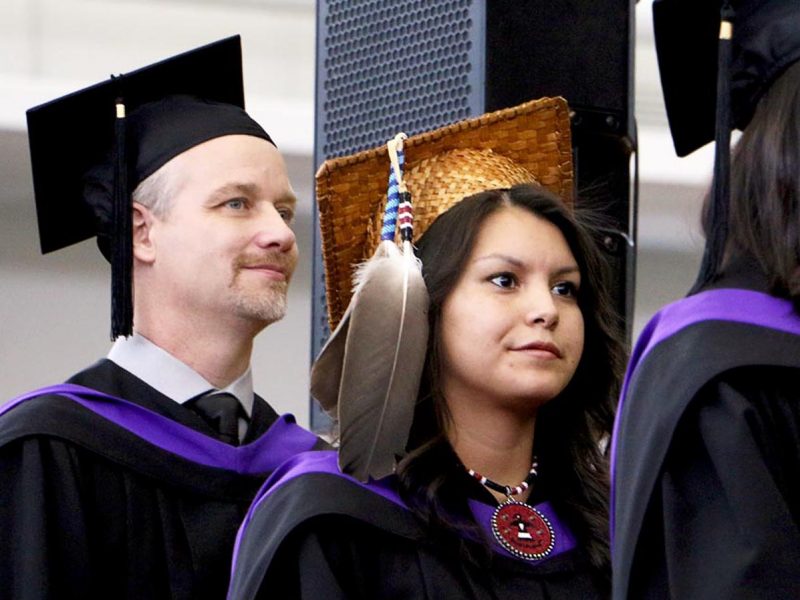 Fall colours and a change in temperature also bring with them Fall Convocation. Here is a snapshot of this year's ceremony.
Pioneering entrepreneur to address fall graduates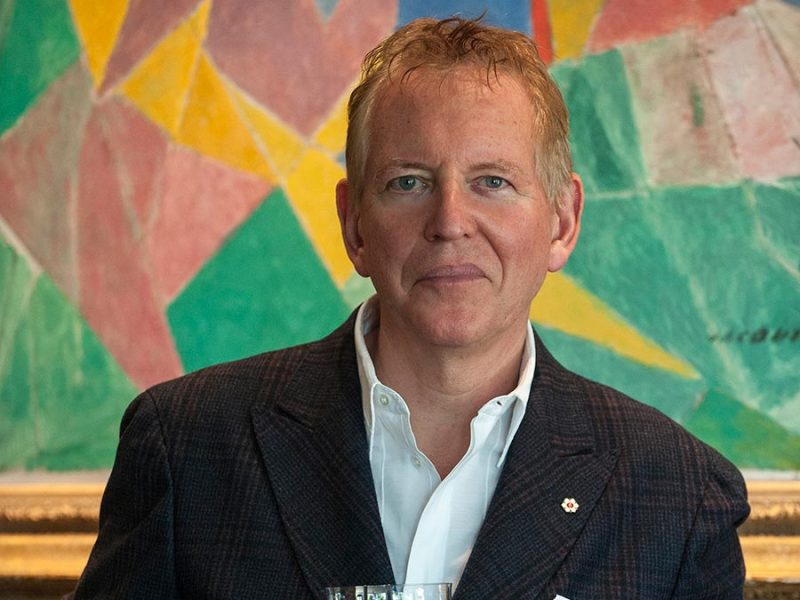 An entrepreneur who has brought international attention and tourism to BC's Okanagan region will address graduates at Fall Convocation 2017.
EDSW gives back to the community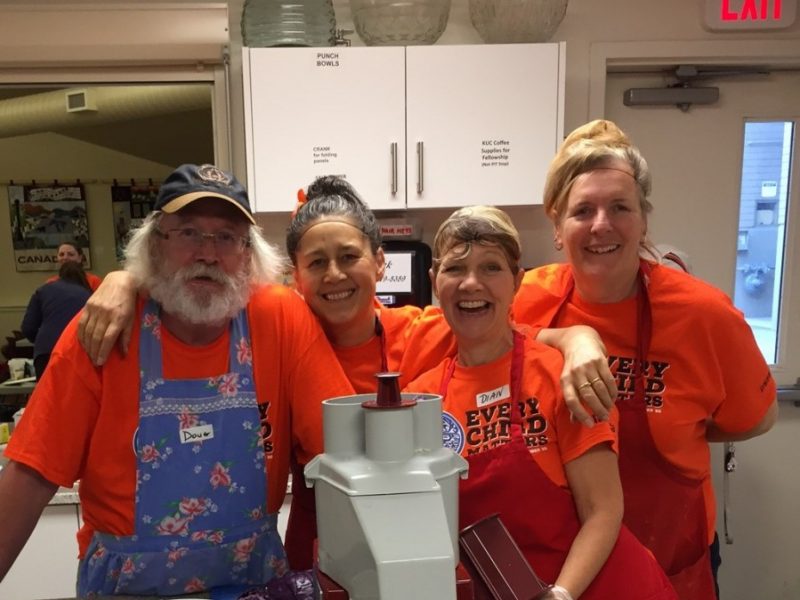 EDSW faculty and staff members volunteered with the PIT Stop program to help feed the hungry in our community.
Reaching out for a Nobel Peace Prize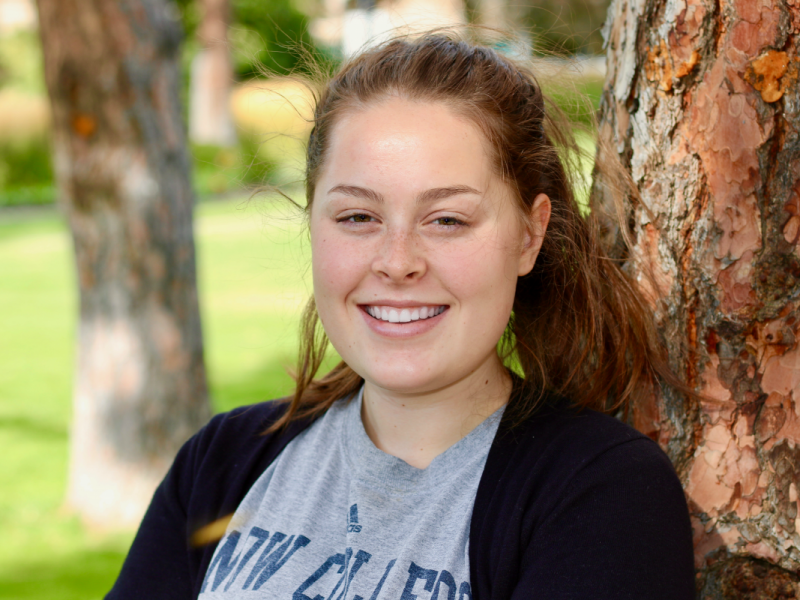 Meet Rachel Sadorsky: Westsyde Secondary graduate, global citizen, and wishful Ellen guest star.
University gift is largest ever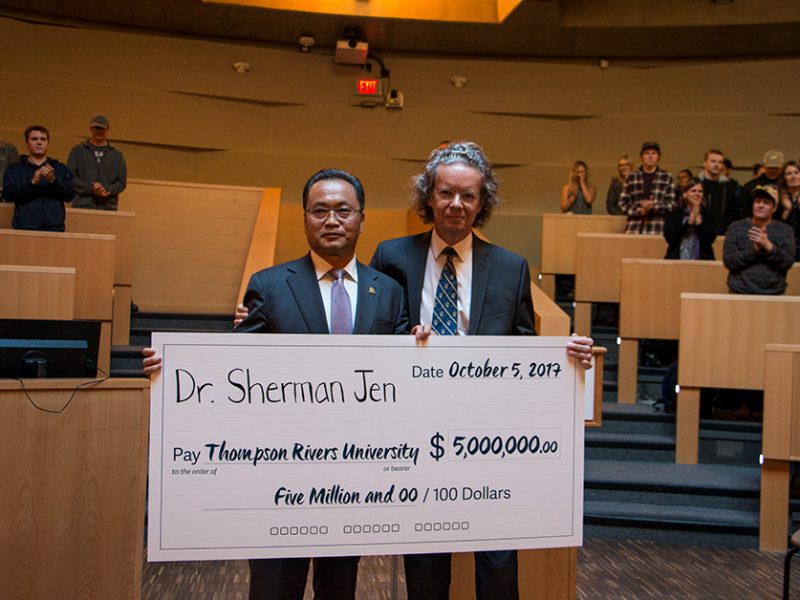 Dr. Sherman Jen of Maple Leaf Educational Systems has given TRU its largest individual private donation ever of $5 million today.
Talk to the Experts: Donna Murnaghan discusses the Master of Nursing and more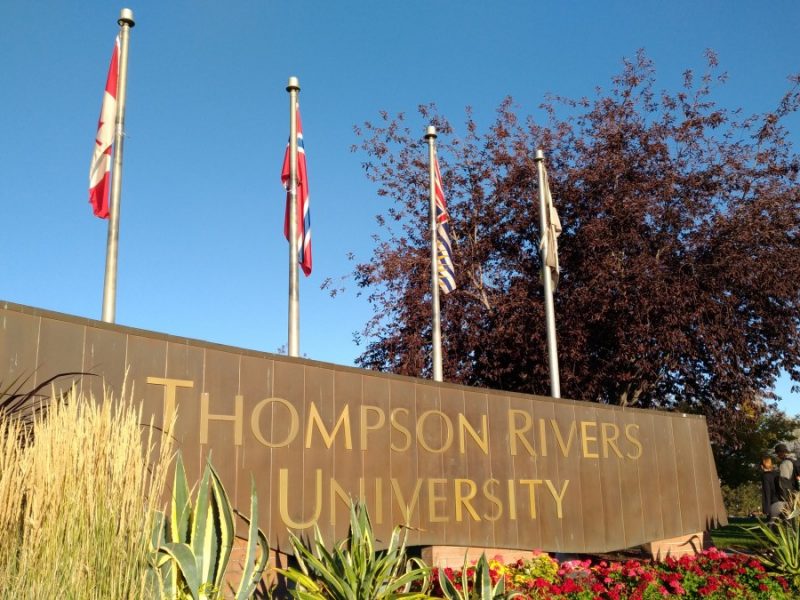 Learn more about TRU's new Master of Nursing, construction of the new nursing building and other nursing issues.
Finding Meaning at the Multi-Faith Chaplaincy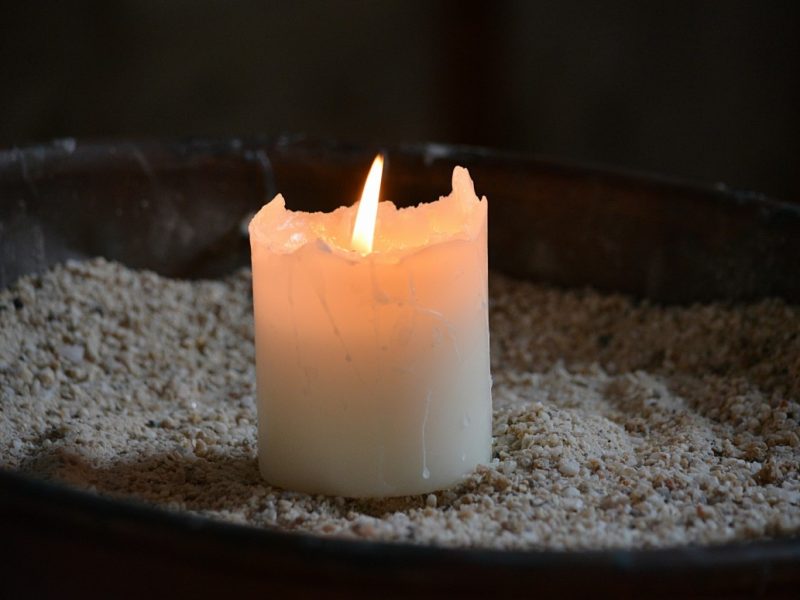 In times of concern, conflict or crisis, the Multi-Faith Chaplaincy provides encouragement, guidance and resources.
Jeffrey Meyers weekly politics update
Meyers on the renewed call for gun control in the U.S following the Vegas massacre: Roundhouse Radio, Oct 3, 2017
Rodeo star wrangles $22,000 scholarship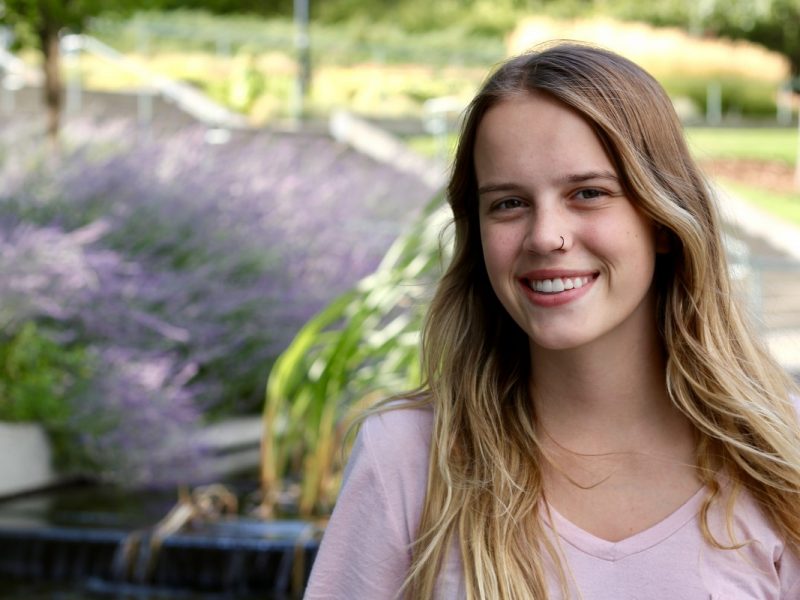 Meet Abbey Bachand: Valleyview Secondary graduate, competitive ski racer and high school rodeo star.
Putting higher education in its place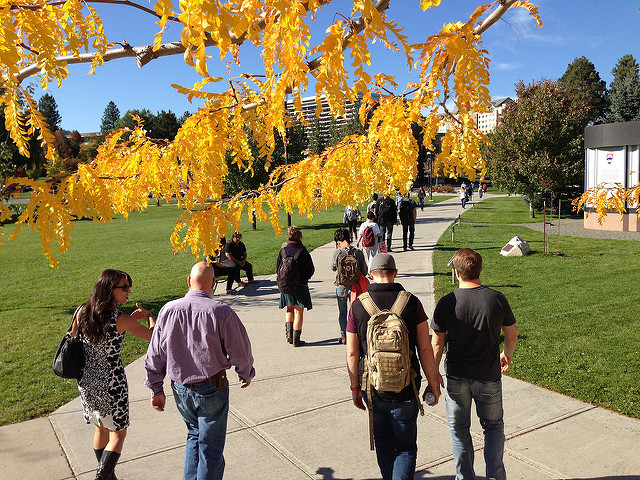 A new Green Guide, authored by five TRU faculty members, explores the role of place in higher education.
Join global Q & A on Al Gore's sequel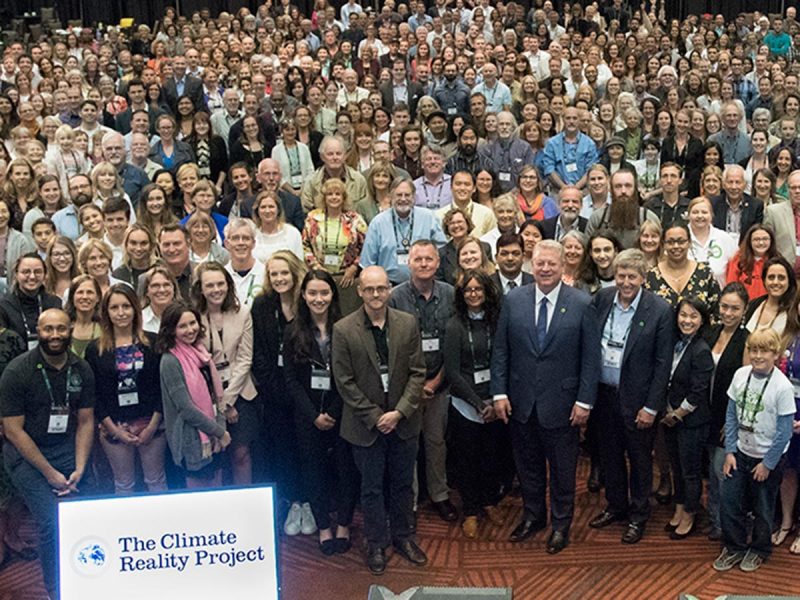 The former US vice-president gives a worldwide video-conference Q&A with a screening of his new film, An Inconvenient Sequel: Truth to Power
TRU, UBC team up to explore useful bioproducts found in cannabis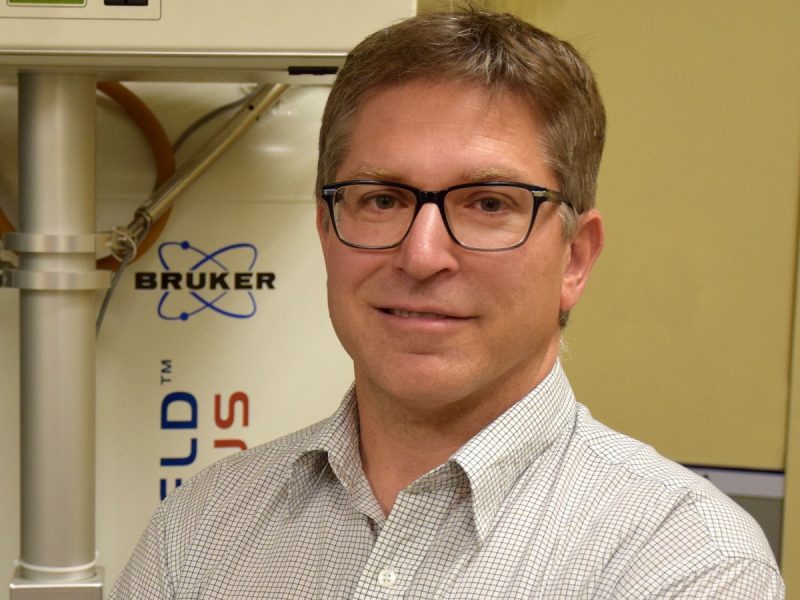 Dr. Bruno Cinel, a natural products chemist, has teamed up with other researchers to discover useful products that can be made from cannabis