TRU Libraries
---
---

---
Library News

Starting Monday November 28th , the TRU Library is once again setting up a "Stress-Free Zone" (#SFZ) for final exams. The #SFZ will run Nov 28th  to Dec 17th on the first floor of the House of Learning. It's a place for students to take a break from studying, refresh their minds, and have a...
Read more
Faculty and staff now have the ability to login and use Virtual Desktop (VDI) computers in student lab areas.  To login, you must enter your network username as:  username@tru.univ and your password.  You will have access to your network drives and printing to lab printers –  printing instructions for labs. VDI Student Lab Locations: Main...
Read more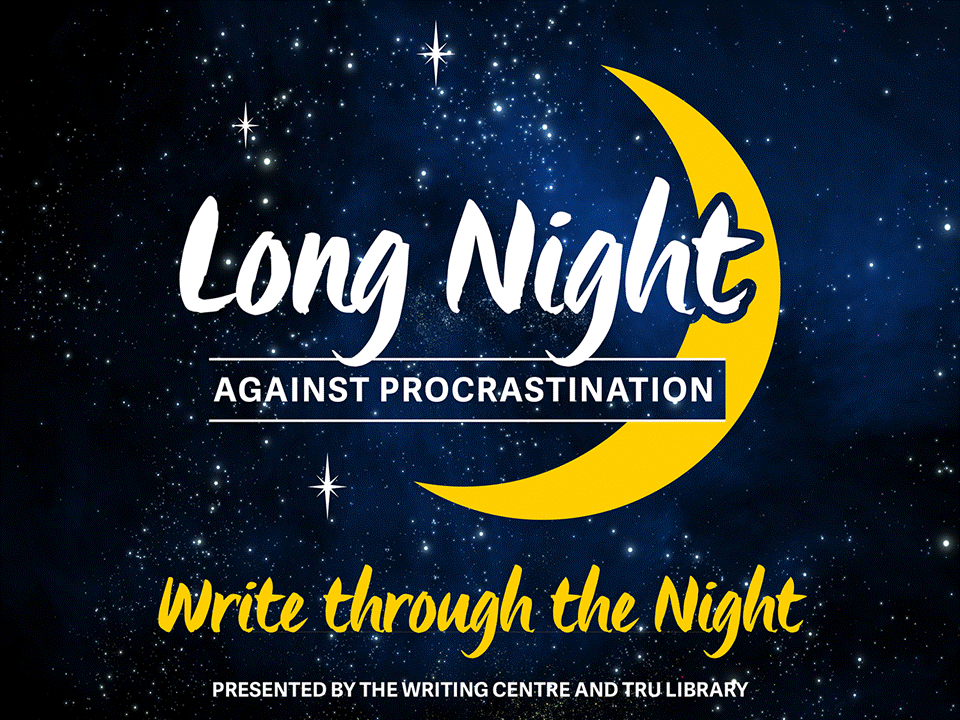 Writing doesn't have to be a lonely and isolating chore requiring endurance and fortitude. On November 3rd, get ready for an unorthodox event and join a campus community of writers and academic support services at the Long Night Against Procrastination. Stay up late together, where help and encouragement are available, and put a dent in...
Read more
Read more Library news