TRU Libraries
Find TRU Library's books, e-books, government documents, DVDs, maps, and more in the TRU Library Catalogue.
Advanced Catalogue Search
***As of Feb. 20, 2017, ALL reserve items are now located in the Main Library.***
Course Reserves are a short-term collection of books, articles, and audio-visual materials with a reduced loan length are available at the Reserves shelves, which are located behind the Circulation desks of the Main and HoL libraries.
Indexes and databases contain sources from scholarly journals, popular magazines, newspapers, conference proceedings, etc., and in some cases, include chapters of books. Follow the links to full text online, print copies or when you are prompted to fill out an Interlibrary Loan request form.
To search or browse a list of journals (print or electronic) to which TRU Library subscribes.
Discover specialized resources by subject
Citation guides
Other help guides, including how-to and writing support
---
---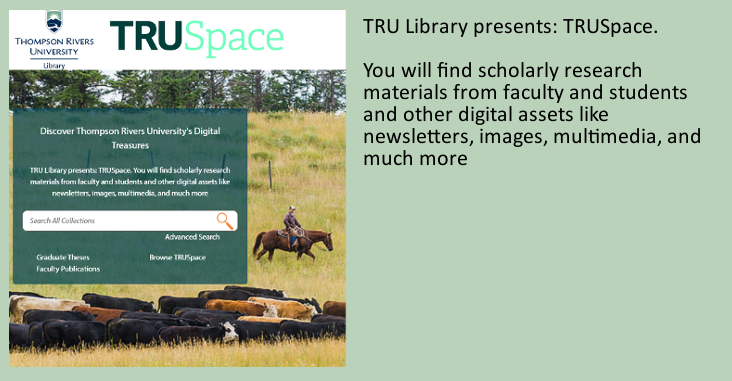 ---
Library News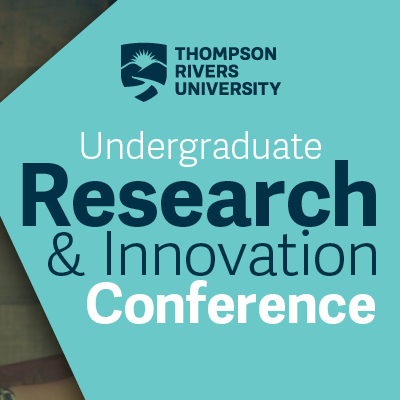 The 12th annual Undergraduate Research & Innovation Conference is this Friday March 31 and Saturday April 1. The program is now available at www.tru.ca/urc Students (and their faculty supervisors) have put a lot of time and effort into their presentations; we encourage everyone to come out and give them an audience. The conference is FREE...
Read more
Have you ever wanted to know more about how content is created for everyone's favourite free reference source? Ever wished for an entry that wasn't there? In partnership with iDays, join the TRU Library from 3-6pm on Wednesday, March 8 for a session of adding and improving Wikipedia entries for women and other under-represented minorities....
Read more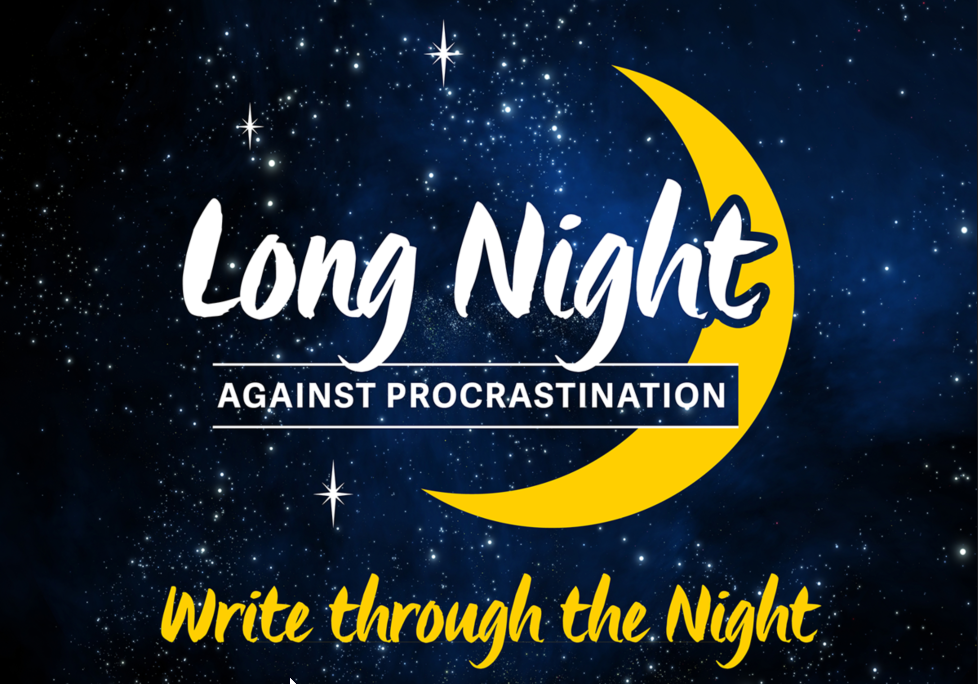 Writing doesn't have to be a lonely and isolating chore requiring endurance and fortitude. On March 16th, join a campus community of writers and academic support services at the Long Night Against Procrastination. Stay up late together, attend academic and wellness workshops throughout the night, and put a dent in your assignments! Registration isn't required,...
Read more
Read more Library news