Thompson Rivers University
At Thompson Rivers University, we come together to empower all students in reaching their full potential. Our diverse learning paths, individualized student supports, access to excellent teaching and research opportunities and culturally diverse environment add up to a one-of-a-kind learning journey.
Learn more
By the Numbers
45
Years Old
Founded In 1970
590
Online Courses
250
Biking trails
26,000
Print and Online Journals
View more Facts & Figures
Recent News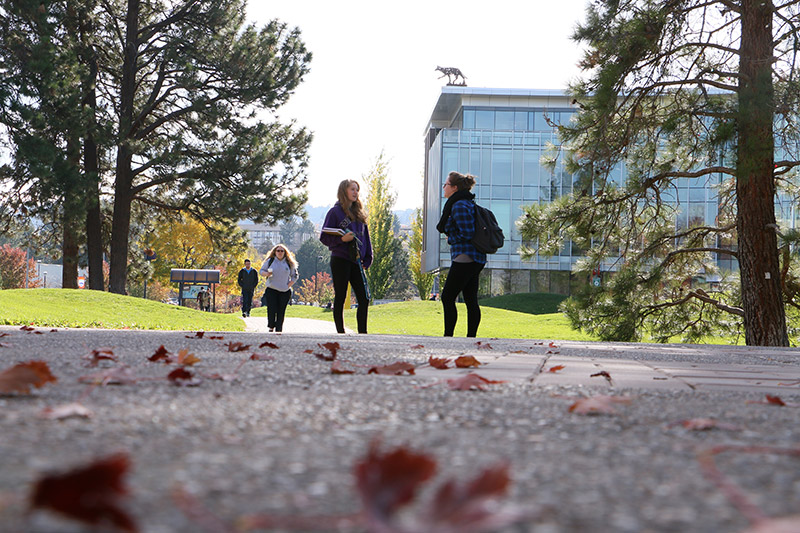 Ways to take that study break
The thermometer's dropping. Deadlines approaching. 'Tis the season—end-of-term, that is. Here are a few ways to take a break and rejuvenate as the semester winds to a close.
More than 500 share in more than $525,000 in student awards
More than 500 students shared in more than $525,000 during Thompson Rivers University's annual Foundation awards ceremony Nov. 19 in the TRU Gym.
Read more news
Events and Key Dates
5:00pm - Brown Family House of Learning
Learn how to go from student to entrepreneur by connecting with other student startups.
4:30pm - Campus Activity Centre
This art project reimagines steep Filbert Street in San Francisco through images and text.
5:00pm - Campus Activity Centre
Learn more about the Bachelor of Science in Nursing, admission requirements and application process.
View more events
Can we help you find what you're looking for?