According to the B.C. Labour Market Outlook, there will be over a million job openings within the next ten years —with nearly 80% requiring some form of post-secondary education.
By investing in your education now, you'll be equipped with the skills and knowledge that employers are actively seeking. This will also significantly boost your employability and potential earnings.
And with almost half of TRU's on-campus students 25 years and older, there's no age limit to wanting more for your future and your career.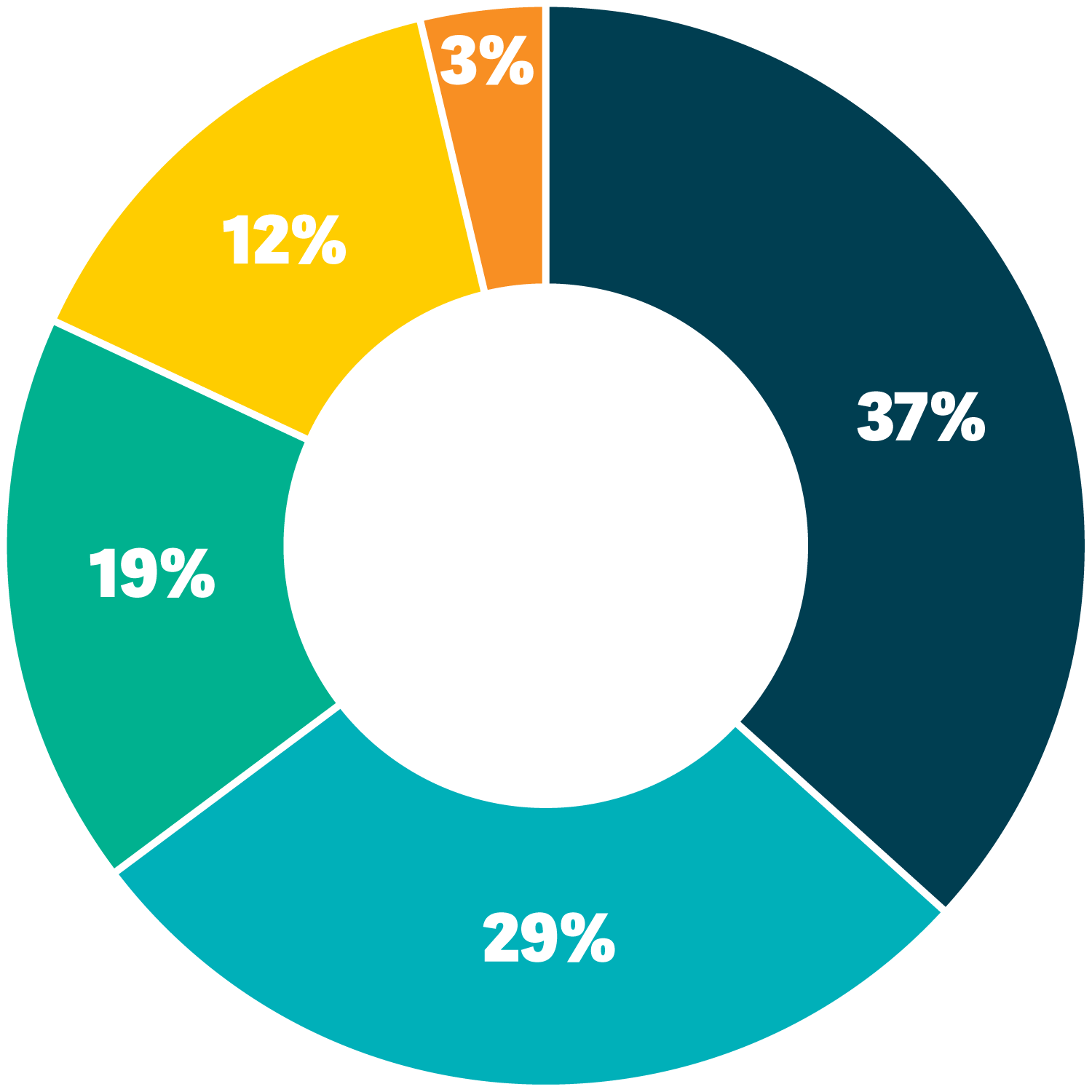 Bachelor's, graduate or first professional degree
373,100
Diploma / certificate excluding apprenticeship
297,700
High school and/or occupation-specific training
196,600
Apprenticeship certificate
117,800
Less than high school
31,600
Job openings in BC over the next 10 years
The following industries are expected to make up half of all job openings in the next ten years. TRU offers programs to help launch you into the career of your choice, at any age and with flexible learning options.
Health care and social assistance
149,700 job openings; 15% of total

Professional, scientific and technical services
148,000 job openings; 15% of total

Retail trade
115,000 job openings; 11% of total

Construction
72,700 job openings; 7% of total

Educational services
64,500 job openings; 6% of total
Explore your options
Stats and data from British Columbia Labour Market Outlook 2022-2032 edition. View the full document here (opens in new tab / window).
Invest in your education and transform your future. Did you know that the typical post-secondary graduate will earn roughly $900,000 more than the typical high school graduate over their working life?
Kamloops campus programs to get you started
Study in Williams Lake
Make school fit your lifestyle
As British Columbia's leading online and distance education provider, TRU's Open Learning offers over 140 courses and 60 programs — to be completed through part-time or full-time studying.
As a TRU-OL student, it's easy to stay connected throughout your academic journey. Our faculty members are passionate about supporting their Open Learning students, wherever they are. Whether it's a helpful program advisor, an active social media group or keeping up through TRU-OL's monthly newsletter, the community is vibrant and here to help.
If you're interested in seeing if your prior work experience can count towards credits, see if PLAR (Prior Learning Assessment and Recognition) is right for you.
Have you heard about the StrongerBC future skills grant? The grant covers up to $3,500 per learner for these Open Learning programs:
This project was funded by the Government of Canada through the Province of British Columbia.

Are you ready?
Our on-campus supports can also make the difference when studying at TRU. This includes counselling services, career advising, peer mentoring, co-op opportunities — and so much more.
Interested in studying on-campus? Connect with an advisor to get more information about programs, grants and funding options available and find the right fit for you.
Connect with an advisor
Browse on campus programs
Browse online programs