World Languages and Cultures Certificate
Engage with ease, as a citizen in the world of linguistics, maximize your appreciation and understanding of other cultures.
Access world languages and intercultural skills through a combination of lively courses, field school opportunities and immersive study abroad options. Your understanding of language and culture is of the utmost importance in our current and future global environment.
Employers in all fields appreciate that to be competitive and successful, their companies and employees must champion an increased knowledge and sensitivity of global cultures. Exceed this expectation and navigate as a multi-language communicator. You'll communicate more effectively with contacts worldwide, demonstrating a higher respect for the interrelation of language and human nature.
Laughter is the same in any language
With an ever shrinking planet, globalization is affecting how people live and work. You already know that multi-language proficiency is a tremendous asset. You can pave your own way in an international career, providing valuable insight into cultural differences with a global future. In-depth knowledge of a second language enhances cognitive skills and prepares you to troubleshoot an array of unseen challenges.
Share and speak
An interactive approach gives you interdisciplinary skills in oral and written communication, including literature and culture. Our faculty use a variety of methods to accommodate different learning styles and foster quality teaching through the sharing of ideas, resources and experiences.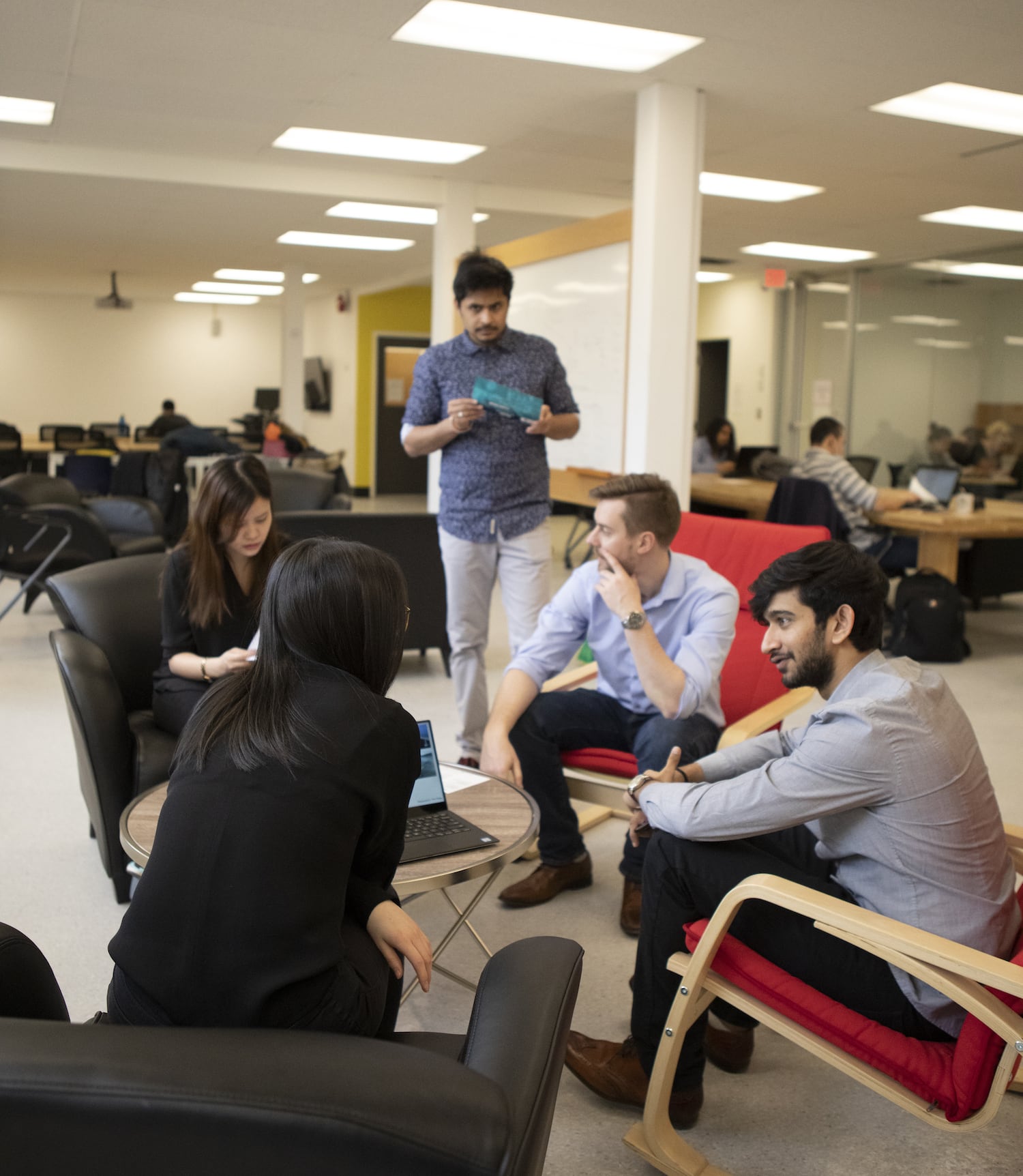 You will attain a high level of proficiency in your chosen language and an understanding of the cultural contexts associated with that language.
To the Lab!
Take advantage of our Language Lab—the core of our program. Serving not only as our star teaching resource but also as a focal point for your learning and information sharing about language-related issues and opportunities. Thirty digital workstations allows instruction inside the tech space, and provides access to a number of valuable online resources. Record and listen to your voice, gaining hours of oral practice.
Go to Field School
Learn on a global scale and mix adventure with education! Take a three-credit course offered abroad for the learning experience of a lifetime. Each field school destination is chosen to suit the course learning outcomes and materials. Go beyond the classroom and enhance your learning through day trips and immersive cultural experiences.
For a complete list of TRU Field schools and Study Abroad, see the TRU World Student Exchange website.
Do you want to learn Mandarin, Spanish, Japanese or French?
Merge oral practice, reading and writing with culture in your chosen language specialization. You're looking to gain a competitive advantage in career and business, and a better understanding of how to connect with a variety of global citizens. Foreign languages expand your view of the world, expand your experiences and by default make you more flexible and culturally aware.
Degree/Graduation Requirements:
Program Requirements:
12 credits of language instruction in 2 different languages at the 1000 level;
6 credits of languages instruction at the 2000 level;
3 credits in cultural theory at the 2000 or 3000 level from List A: Cultural Theory Courses (See curriculum page)
3 or more credits of an ML-approved, cultural/ language-oriented field school or credits earned through study abroad
12 credits of electives in at least 3 different disciplines from List B: Electives
TOTAL CREDITS: 36
Grade 12 (or equivalent) or mature student status
English Studies 12/English First Peoples 12 with a minimum of 73% (or equivalent)
If you don't meet the requirements
High school graduates can apply and be admitted to this program while upgrading at TRU.
Mature students without a high school diploma (or equivalent) can work towards completing their BC High School Graduation Diploma while in this program through TRU courses.
Students who do not qualify for mature student status can apply for the TRU University Preparation program to complete their BC High School Graduation Diploma.
» Talk to a student recruiter about your options. You may be eligible for free tuition. Or learn more about upgrading.
Career Options / Laddering options
People with second-language skills are in high-demand in a wide variety of career areas such as education, research, international business, tourism and federal government services.
Careers for language proficiency include:
Overseas business representatives
Instructors and teaching assistants
Non-governmental organizations and non-profit workers
Court interpreters
Translators and translating techs
International legal workers
Recent graduates have been employed in a variety of fields including translation, education, governmental and non-governmental organizations.
Laddering options
Program Options:
Minor in Language and Global Studies
World Languages and Cultures Certificate
Modern Languages Certificate (French)
"If you value cultural exchange, quality education and outdoor activities, TRU is a place I recommend. Studying a new language and culture has widened my view in both the physical and human features of geography."
—Richmond Yu
"Having the chance in university to take Japanese allowed me insight into a beautiful culture, and a complex language, challenging to me. The people I met were all kind and accommodating to my broken Japanese. Living in their homes, seeing the differences, however minor, in all the customs was so interesting."
—Nikia Marie
"I love the multiculturalism in the classroom, being in class with people from all over the world."
—Zander Buchanan
"Josie was a very engaging and passionate professor. She wasn't only teaching Spanish but also gave us interesting and useful cultural references and knowledge."
—Tatiana Fedotova
"I love everything about teaching! Contact with the students, the chance to help them discover something I love and am passionate about, the creativity, the ever-changing nature of what we do, grading assignments (which I see as a chance to have one-on-one conversations with each student), the collaboration with colleagues, the ah-ha! moments, the moments when someone surprises you with what they have learned, the questions that make me think about how to explain something in a different way, figuring out how to help the transition from what we do in the classroom to applying that knowledge in the real world…I could go on and on!"
—Annette Dominick
"I'm very fortunate to have lived many years completely immersing myself in Japan. I love having the opportunity to teach students about the country and it's language and culture. Learning Japanese takes daily practice - you can't 'cram' a language. Study a little bit at a time, but study often."
—Cara Cadre
"I love the idea that by teaching Spanish I am introducing the students to not just another language but other ways of thinking about the world, seeing the world and being in the world. I also love the idea that by learning Spanish it could open up possibilities that they previously might not have had."
—Josie Fischer