Indigenous Studies Certificate
Develop a better understanding of the priorities and aspirations of Indigenous peoples, locally and beyond.
Actively explore through an interdisciplinary field of inquiry that seeks to understand the ways in which Indigenous peoples worldwide—despite their incredible diversity—share a common experience of colonization. Learn and think about historical contexts, political struggles, cultural expressions, and the lived ongoing effects of colonialism.
Why pursue an Indigenous Studies Certificate at TRU?
Concentrate on Indigenous studies as part of your degree as you are encouraged to analyze issues through a broad range of disciplinary course offerings. As Indigenous issues cross disciplinary boundaries, so too does this certificate.
Unique perspectives offered by Indigenous cultures and communities
An important goal of this certificate is to provide an opportunity for Indigenous and non-Indigenous learners to study Indigenous knowledge in creative, transformative and critical ways.
Bring your knowledge into your community through your chosen career path
The program offers courses that generate a rigorous and respectful understanding of Indigenous peoples' languages, knowledge, cultures, histories, politics, arts, and traditions.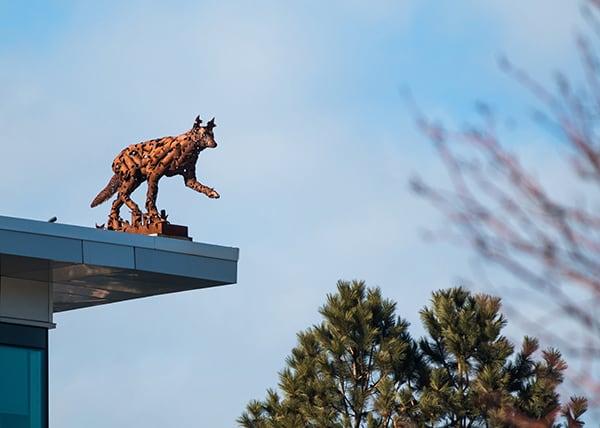 What will I learn?
Explore past relationships between Indigenous and non-Indigenous peoples.
Gain an understanding of the history of the Indigenous peoples of what is now Canada. Begin with pre-contact perspectives, with an emphasis on the social, cultural, political, economic and interactions.
You'll learn about the present situation of the Indigenous peoples of what is now Canada, interpreted on the basis of contemporary and historical political, economic and cultural developments, including the Indian Act and the reserve system.
Explore regional variation and adaptation in economy, technology, language, religion, art, medicine and kinship. Understand the contemporary application of narrative structure that shapes the literature of Indigenous cultures, focusing on poetry, drama, short stories, novels, and essays.
89%
of employed respondents were in a job related to their program
100%
said the quality of instruction was very good, good, or adequate
*For outcomes, please see this government site. (There is no information available for Master-level programs.)
How the program works
Lower Level courses (30 Credits)
ANTH1210-Intro to Cultural Anthropology (3)
ANTH2140-Canadian Native Peoples (3)
ENGL2410-Indigenous Narratives in Canada (3)
GEOG2230-The Regional Geography of British Columbia and Yukon (3)
HIST2020-Native History of Canada (3)
SOCI2010-Race and Ethnicity (3)
ARCH2230-Native Peoples of British Columbia (3)
ARCH2010-Introduction to Archaeology (3)
ARCH2190-Ancient North Americans (3)
POLI1110-The Government and Politics of Canada (3)
Free Form Curriculum Information
Indigenous Studies Certificate
The certificate in Indigenous Studies requires the completion of at least 24 credits in courses designated as "Indigenous content" courses (some courses may have additional pre-requisites).
Note: The following courses would not normally be accessible to students in a certificate program due to the individual course pre-requisites and the requirement of admittance to the Bachelor's degree programs for upper level courses. In special circumstances, however, it may be possible for non-traditional students to be admitted to these courses, which may count towards the credits for the certificate.
ARCH 3060 Summer Field Training in Archaeology
ANTH 3270 First Nations Natural Resource Management
ANTH 4010 Native Peoples of North America
ANTH 4040 Peoples and Cultures of the North American Arctic
ANTH 4050 Canadian Status/Treaty Indian Reserve Communities
ARCH 4060 Cultural Resource Management
ARCH 4110 Prehistory of a Special Area in the New World
ARCH 4200 Archaeology of British Columbia
EDUC 442 Pedagogy of First Nations Education
ENGL 4460 Studies in Commonwealth/Postcolonial Literature
ENGL 4470 Studies in Indigenous Literature (North American)
POLI 4060 Topics in Latin American Politics
SOCW 3540 An Introduction to First Nations Issues and Human Services
Open admission
Apply to Bachelor of Arts
Grade 12 (or equivalent) or mature student status
English Studies 12/English First Peoples 12 with a minimum of 73% (or equivalent)
Admission to each major program may have specific requirements.
Recommended: Foundations of Mathematics 11 or higher is strongly recommended for students pursuing Education or a major in Geography and Environmental Studies, Sociology or Psychology
If you don't meet the requirements
High school graduates can apply and be admitted to this program while upgrading at TRU.
Mature students without a high school diploma (or equivalent) can work towards completing their BC High School Graduation Diploma while in this program through TRU courses.
Students who do not qualify for mature student status can apply for the TRU University Preparation program to complete their BC High School Graduation Diploma.
» Talk to a student recruiter about your options. You may be eligible for free tuition. Or learn more about upgrading.
Career Options / Laddering options
Where will this certificate take me?
Graduates of Indigenous studies programs can find work across several different industries. Just a few of these include:
Education
Social Work
Schools
Day Cares
Clinics
Hospitals
Law Firms
Non-profit Organizations
Community Development
Journalism
Public Policy Analysis
Government Relations
Laddering options
24-credit certificate students can obtain in the course of completing a degree.
Graduates who meet the certificate credit requirements receive an Indigenous Studies Certificate, which can ladder into the completion of their degree.
Indigenous Studies students have gone on to study at the undergraduate, graduate and professional level in programs such as community development and health, anthropology, archaeology, education, environmental studies, geography, law, literature, medicine, political science and social work.
"I really value the new perspectives I have gained through my Indigenous studies. Being able to not only understand, but also use the traditional knowledge of Indigenous cultures will help me succeed in my career in natural resource management."
—Owen Powers
"Doing the Indigenous Studies Certificate was an incredibly enlightening and enriching experience. Being able to learn from Dr. Lisa Cooke and the other students is a privilege I will always be grateful for."
—Jessica Kent