Economic and Political Studies Major, Bachelor of Arts
Become a true researcher, problem solver and critical thinker who actively participates in our world as a global citizen.
Develop an appreciation and understanding of the ways in which economic and political phenomena shape our society. Learn how to apply a quantitative analysis of economics to assess the effectiveness of our modern laws and policies.
Naturally take an interdisciplinary approach to understanding complex problems, foster an awareness of geopolitical issues in an increasingly globalized world and enjoy exploring patterns in political and economic events. Make sense of big data, analyze strategic interactions, and gain invaluable critical thinking tools.
The fields of economics and politics are tightly intertwined, constantly influencing each other. For this reason, businesses, organizations and government agencies will always actively seek graduates with a solid knowledge of political science and an understanding of economics.
Why pursue a Bachelor of Arts, Economic and Political Studies Major?
Economics and politics is, "the study of choices" and concerns all areas of our lives. With a rigorous analysis of real world subjects: Government institutions, taxes, unemployment, financial markets, international trade, development, economic growth, poverty, crime, pollution, healthcare, education, the environment and more—this degree could not be more applicable to working within and for our society. Economic and political studies majors are highly employable, and thus they earn more on average with their bachelor degrees.
Fully flexible
An economic and political studies major is as competitive as other majors in business and arts. At TRU, you have the flexibility to add a major or minor in economic and political studies to many degrees.
Collaborative faculty
Your lecturers approach teaching with compassion for their students and truly foster a productive learning environment. Enjoy class with enthusiastic professors, and active listening in small class settings.
Future proof
You will cultivate the skills that employers are looking for in communication, decision-making, critical thinking, problem-solving, self-learning, working with groups, leadership, global competency, ethics and the ability to apply knowledge in real-world settings.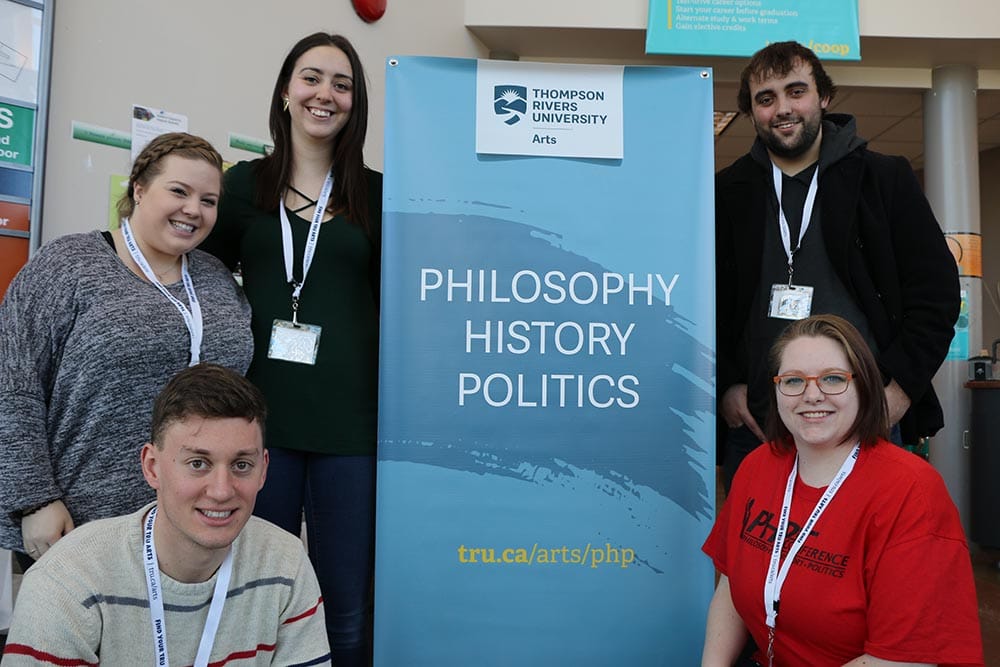 What will I learn?
You'll take an in-depth examination of the important issues in Canadian politics. You'll understand constitutional arrangements, the structure and processes of national governments and globalization. Examine the social context of American politics, voting behaviour, legislature process, executive powers, executive-legislative relations, judicial behaviour, and problems of policy. Learn about the evolution and operation of other countries' political systems and explore a number of major themes and issues that are relevant to the politics of other regions and international relations.
You'll also study intermediate economic topics that include consumer choice under different scenarios, factor markets, game theory, imperfect competition, general equilibrium analysis and welfare economics, public goods, and externalities. You'll understand macroeconomic theory and its applications to contemporary policy issues. Examine the overview of macroeconomics; macroeconomic data; the open economy; economic fluctuations; aggregate demand, including investment savings-liquidity preference money supply curves; aggregate supply, economic stabilization and the effectiveness of fiscal and monetary policy; and money supply and demand.
97%

of graduates said that said the quality of instruction was very good or good

83%

of employed graduate respondents were working full-time

67%

of employed respondents were in a job related to their program
Program content
Lower level (18 Credits)
ECON 2320 Economic and Business Statistics 1 (3)
ECON 1900 Principles of Microeconomics (3)
ECON 1950 Principles of Macroeconomics (3)
ECON 2950 Intermediate Macroeconomics 1 (3) or ECON2430-Global and Canadian Economics Issues (3)
POLI 1110 The Government and Politics of Canada (3)
POLI 1210 Contemporary Ideologies (3)
plus any two additional second year POLI courses (0)
Upper level (39 Credits)
ECON 3100 Canadian Financial Markets (3)
ECON 3500 Public Finance (3)
ECON 3550 International Economics (3)
ECON 3600 Labour Economics (3)
ECON 3610 The Economics of Gender (3)
ECON 3950 Intermediate Macroeconomics 2 (3)
ECON 3670 Economic Analysis of Law (3)
ECON 3730 Forestry Economics (3)
ECON 3840 Economic Analysis of Health (3)
ECON 4500 Economics of Taxation (3)
ECON 4550 International Trade (3)
ECON 4560 International Macroeconomics and Finance (3)
ECON 4720 Sustainable Economic Development (3)
Open admission
Apply to Bachelor of Arts
Grade 12 (or equivalent) or mature student status
English Studies 12/English First Peoples 12 with a minimum of 73% (or equivalent)
Admission to each major program may have specific requirements.
Recommended: Foundations of Mathematics 11 or higher is strongly recommended for students pursuing Education or a major in Geography and Environmental Studies, Sociology or Psychology
Students usually declare a major before the beginning of their third year of courses, but they must meet specific lower-level requirements to be admitted. All candidates are assigned a Major Program Advisor. Students are expected to meet with their advisor to ensure that they qualify and that appropriate courses are selected.
Career Options / Laddering options
Where will this degree take me?
An economic and political studies degree will bolster your employability in many areas, regardless of the industry you choose to work in. The widely transferable problem-solving and analytical skills developed by economic and political studies students equates to an extremely wide ranging and diverse set of career options.
Economic and political studies graduates pursue roles in the following professions and industries:
Financial risk analyst
Data analyst
Financial planner
Economist
Accountant
Consultant and consulting firms
Economic researcher
Financial consultant
Investment analyst
Natural resources sector
Provincial ministry
Government agencies
Public sector roles
You can also leverage your solid research, critical thinking and writing skills acquired as part of your degree into other careers. Graduates find added pathways in education, market research, transportation, logistics and more.
Laddering options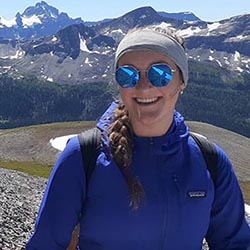 I'd probably say that I benefited the most from all the opportunities to get involved around campus. I think being able to participate in things such as the economics club, co-op program and career ambassador program allowed me to apply my studies in economics to things outside of the classroom while expanding my personal and professional network."
— Kailee Mortimer, 2019 Economics graduate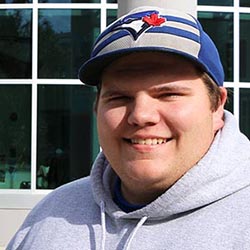 My favourite thing about TRU is how engaged the professors are. Terry Kading is great, his discussions are captivating and he shows us new perspectives about history and politics in Canada."
— Brody LaFrance, Bachelor of Arts student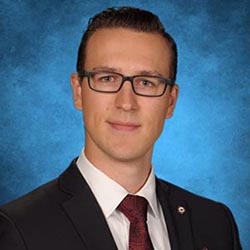 What stands out to me about TRU is the incredibly welcoming environment which breeds student opportunity not only within the classroom but within the university's entire environment. The TRU Philosophy, History and Politics Conference allowed me to take strides towards sharpening my skills as a public speaker and a researching academic, skills I now rely on as an educator myself."
— Nolan Chapman, Philosophy, History and Politics student, 2018 Bachelor of Education graduate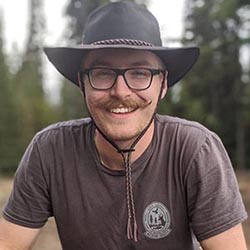 My studies in climate change economics has offered me valuable insight into the role of natural resources in our global economy. My knowledge of ecological science, combined with my new understanding of how human economics impacts our environments, will prove to be an asset going forward in my natural resource management career."
— Owen Powers, Economics student
Wilson Bell, Associate Professor
"I hope that eventually my research will be superseded by many other people who carry the work forward. I have been fortunate to be one of a handful of people pioneering the field of Gulag studies, and if I'm one of the people that helps this important subject matter be better known then I will have done some good work."
Dr. Joel Wood, Associate Professor
Dr. Joel Wood is an environmental economist at Thompson Rivers University. His research focuses on evaluating policy responses to air pollution problems, and on designing policies that address our environmental goals at the least cost to our economy.
Jennifer Shaw, Assistant Teaching Professor
"What I most enjoy about teaching is building strong relationships with students, and seeing students return to my classrooms year after year. I also appreciate watching students arrive at new revelations through experiential learning activities and discussions in the classroom — I love diving into my facilitator toolkit to explore different modes of learning and debriefing."
Rob Hanlon, Associate Professor
"We're all working toward an end goal of making our communities better. From individuals to the business world, we all play a role in that. I believe in the value of the research I do; everyone that works in research in our department is here for the love of knowledge and because we understand that our small contribution can make a difference."