Bachelor of Science
See what happens when rigorous scientific study meets flexible learning pathways, personal attention and individual choice.
Do you have an appetite for asking questions? Finding answers? If you are fascinated by the natural world, science, and technology, you can excel with a Bachelor of Science. A BSc is a steppingstone to pre-medicine, graduate studies or a direct path to a promising career. At TRU, you have early access to research and can embark on your own original research project as early as year three of your studies—excellent options to ensure your resumé or graduate school application stands out.
Why pursue a Bachelor of Science at TRU?
Access state-of-the-art lab equipment
Conduct your own original research through UREAP scholarships
Learn full-time or part-time, on campus, online or combine both
Benefit from the mentorship of internationally-recognized faculty researchers
Form genuine connections in small classes
Access opportunities for practical experience, co-op, undergraduate research
Study abroad and participate in international field schools
What will I learn?
We believe interests are meant to be fostered, not narrowed. The flexibility of the BSc allows you to study topics outside of chosen specializations and acquire both depth and breadth in your science education. A significant number of graduates have been successful in graduate studies and have received NSERC scholarships to continue their studies.
Improve communication skills and computer literacy
Access research opportunities early in your undergraduate degree
Receive a solid foundation in science
Develop and improve critical thinking skills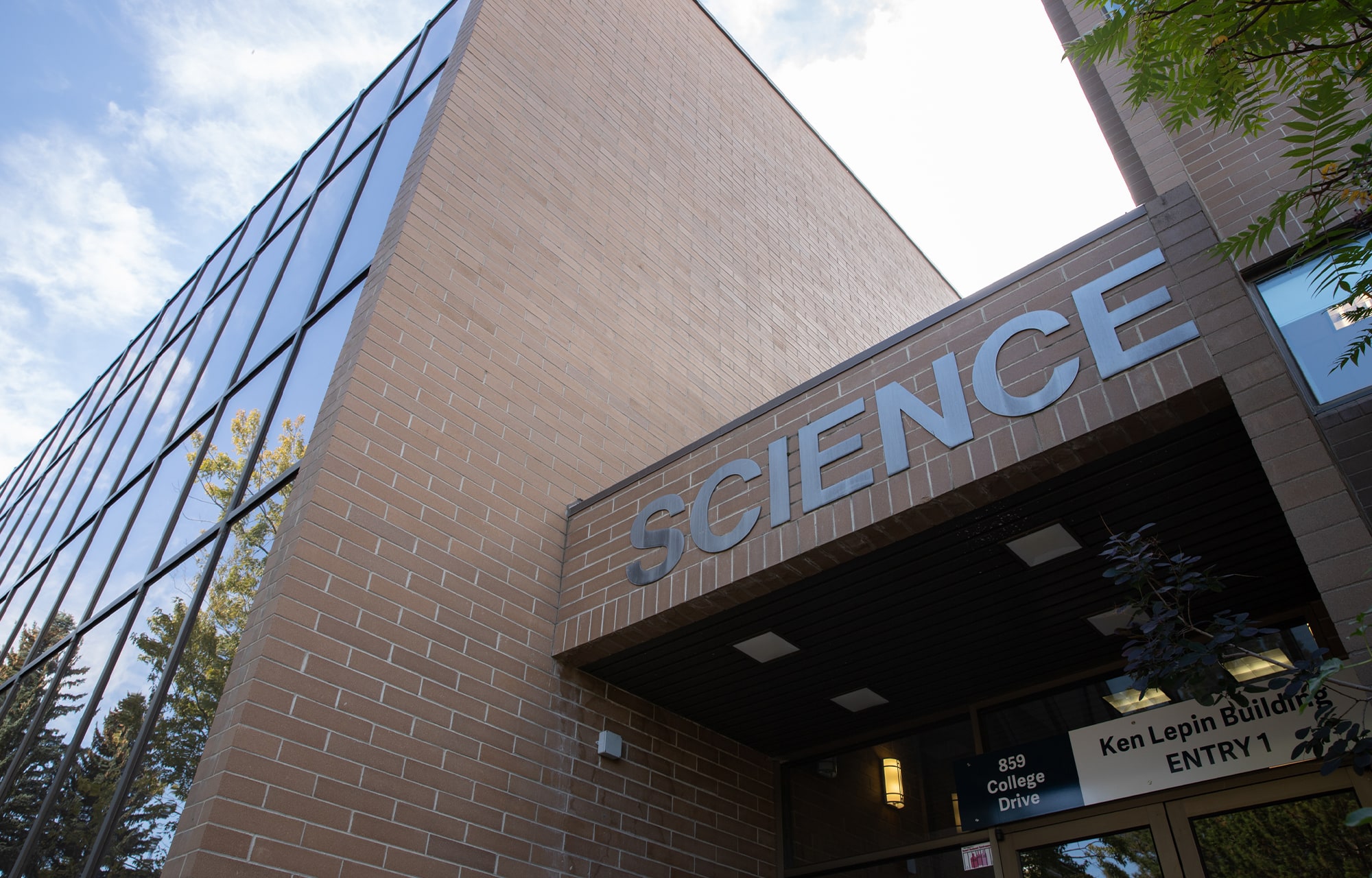 Graduates have gone on to careers in:
Medicine
Veterinary medicine
Medical genetics
Elementary and high school teaching
Resource management
High tech industry
Biotechnology
Optometry
Pharmacy
Dentistry
Wildlife management
Respiratory therapy
Program requirements vary based on program path. View specific science majors to see full program requirements.
Open admission
Apply to Bachelor of Science
English Studies 12/English First Peoples 12 with a minimum of 73% (or equivalent)
Bachelor of Science majors have specific first year course requirements. It is strongly recommended that students become familiar with the prerequisite requirements for these courses before applying for admission. In general, the minimum prerequisite requirements for courses in the first year courses in the BSc programs are as follows:
Major
Prerequisites
Biology (all majors)
General Science
Chemistry
Chemical Biology
Environmental Chemistry
Life Sciences 11 or Anatomy & Physiology 12 with C+ (or equivalent) or better
Chemistry 11 (or equivalent)
Pre-calculus 12 with a minimum C+ (or equivalent) within the past 2 years
Physics 11 (or equivalent), (or PHYS 1130)
Computing Science
Mathematics
Mathematical Sciences
Physics
Chemistry 11 (or equivalent)
Pre-calculus 12 with a minimum C+ (or equivalent) within the past 2 years
Physics 11 (or equivalent)
If you don't meet the requirements
High school graduates can apply and be admitted to this program while upgrading at TRU.
Mature students without a high school diploma (or equivalent) can work towards completing their BC High School Graduation Diploma while in this program through TRU courses.
Students who do not qualify for mature student status can apply for the TRU University Preparation program to complete their BC High School Graduation Diploma.
» Talk to a student recruiter about your options. You may be eligible for free tuition. Or learn more about upgrading.
"Biology connects everything I was always interested in: being outside and learning about life on Earth."
-Mae Frank
Bachelor of Science student
"I got my hands on some pretty sophisticated instrumentation and chemical tools that I wouldn't get elsewhere until the master or PHD level."
-Lavraj Lidher
Bachelor of Science student
"Medical school is my goal and a science degree is one of the first steps in achieving that."
-Oluwafemi Ogunyemi
Bachelor of Science student
"A co-op work term with BCLC opened many doors and I gained technical skills that helped me get other jobs."
-Francesca Ramunno
Bachelor of Science student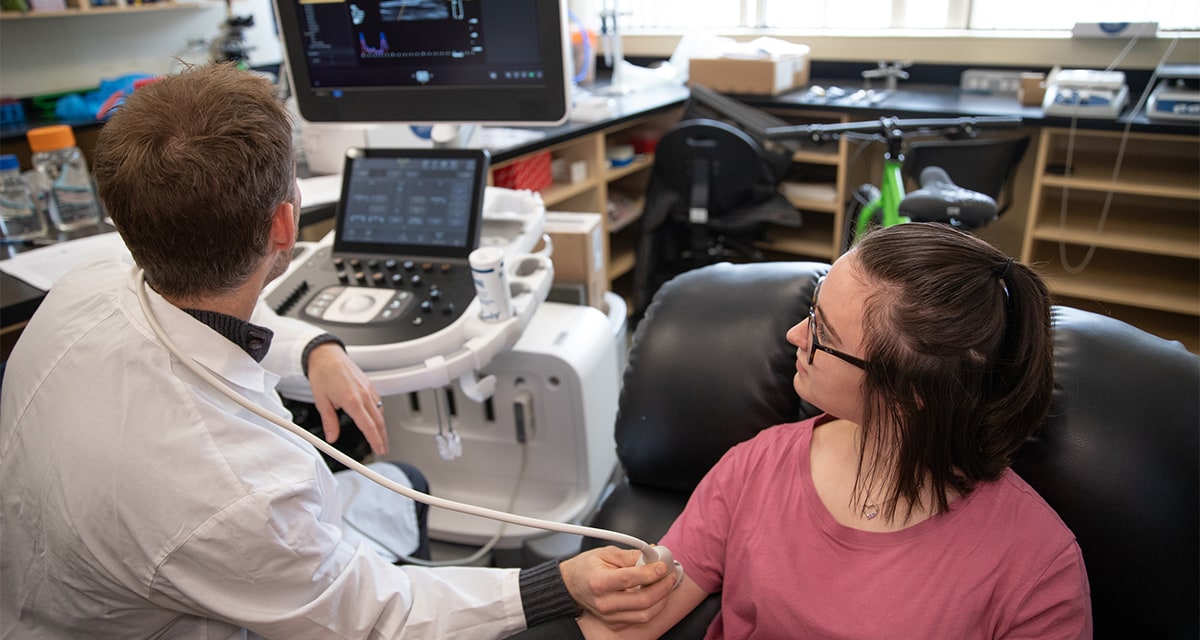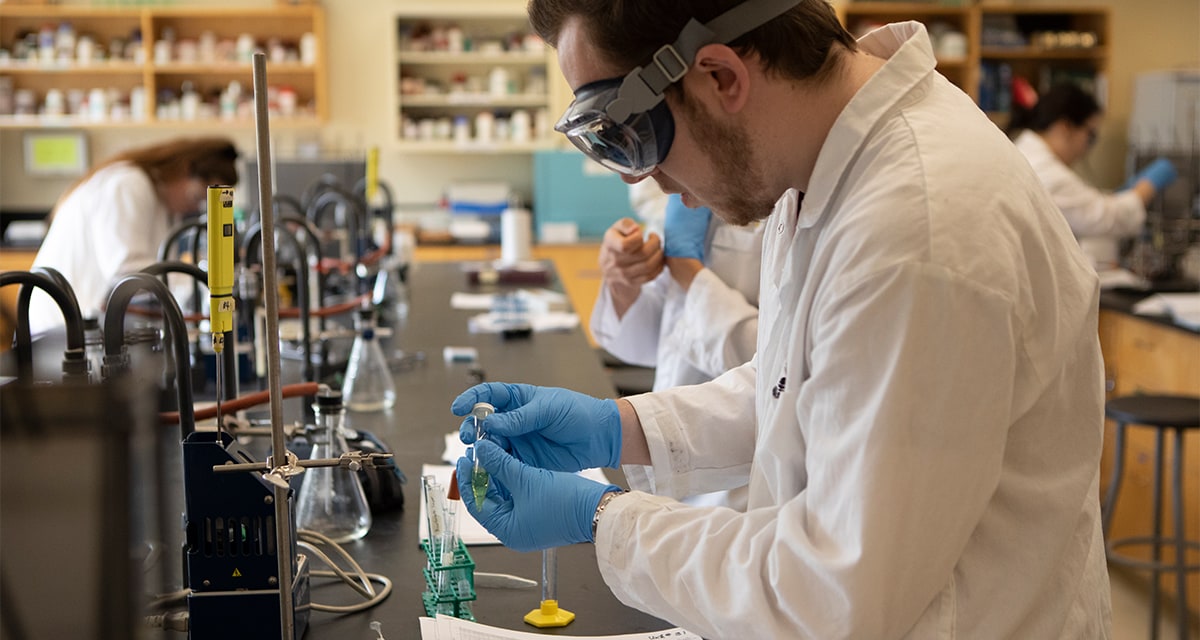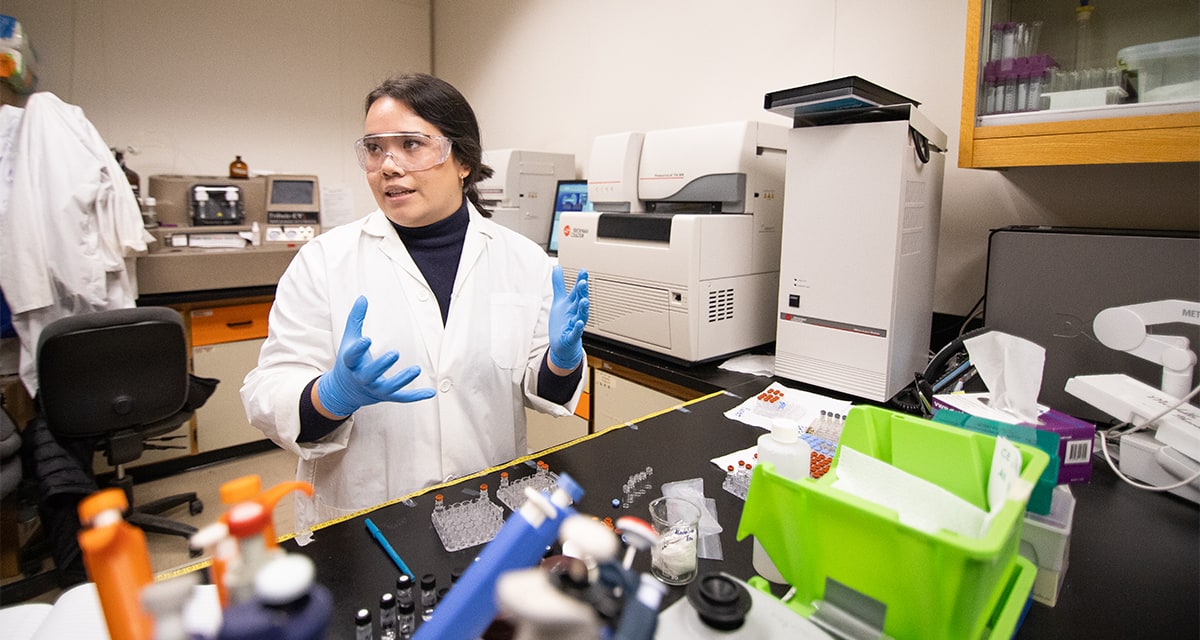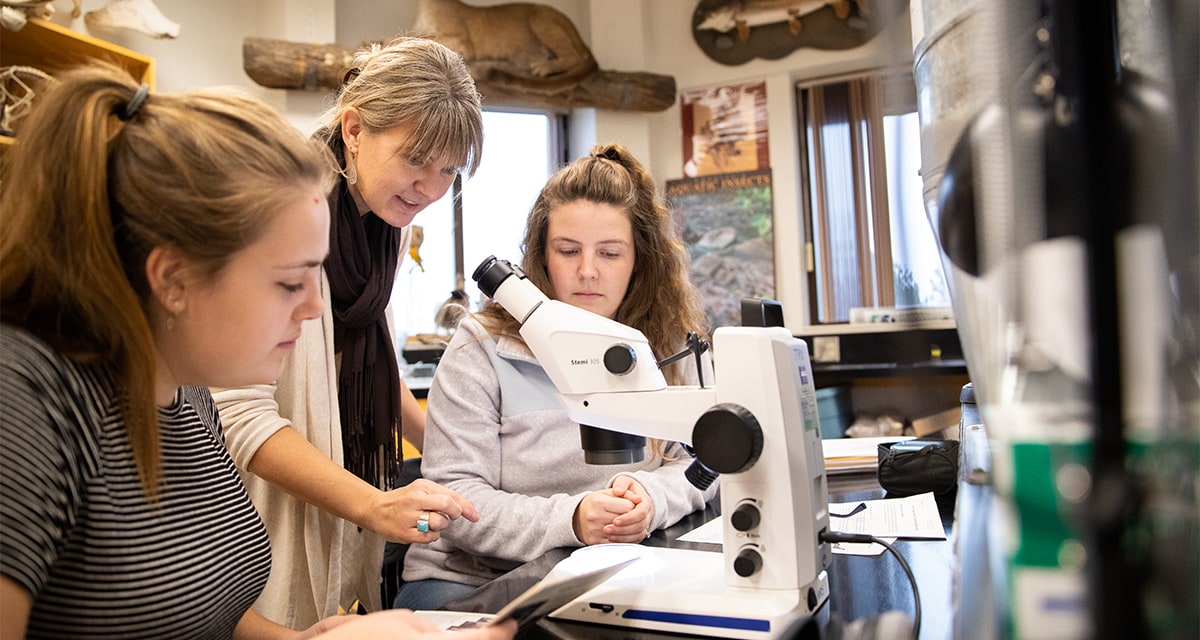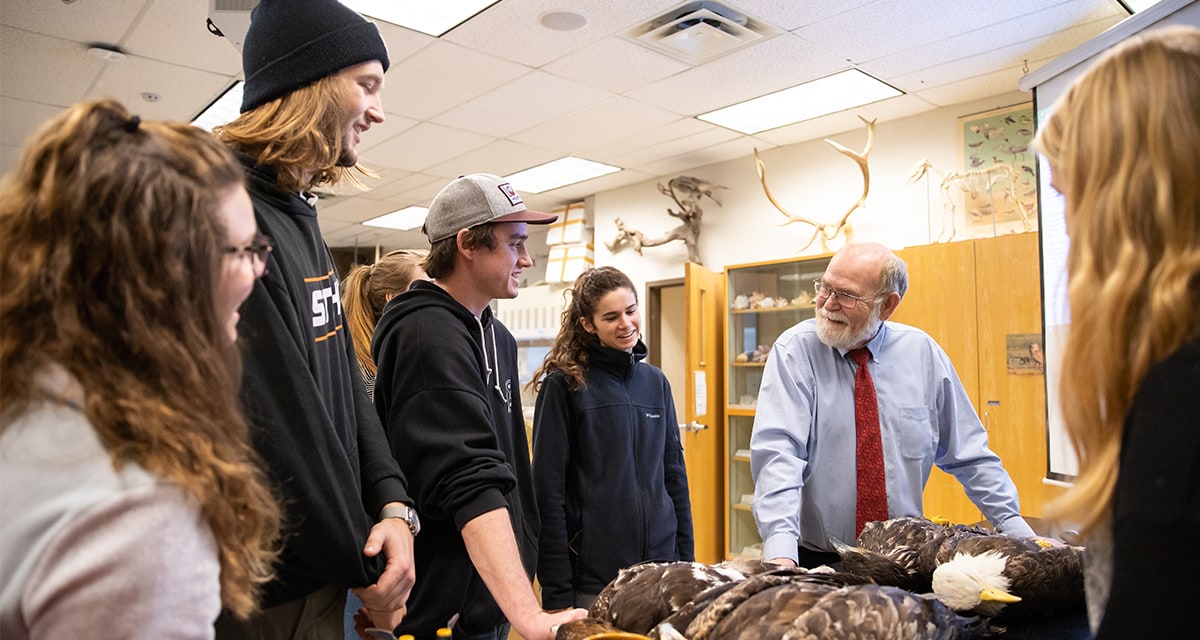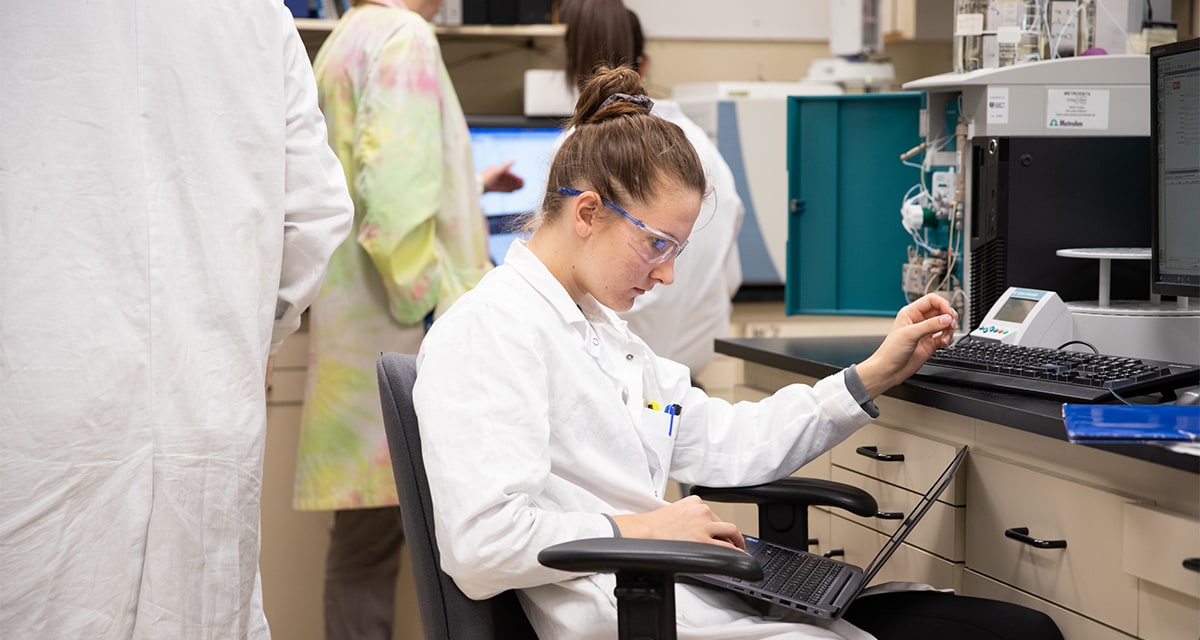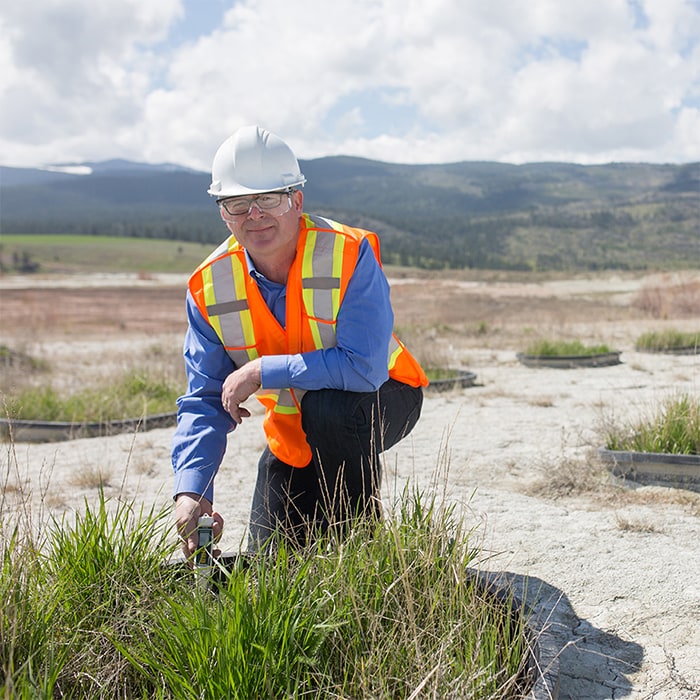 Dr. Lauchlan Fraser
Professor
Natural Resource Sciences
Dr. Fraser is NSERC Industrial Research Chair in Ecosystem Reclamation at TRU.
Dr. Fraser is a community and ecosystem ecologist who is at the forefront of research that aids in the recovery of disturbed ecosystems. Dr. Fraser has led teams of national and international researchers on reclamation research relating to soil amendments, biodiversity and climate change, with a particular focus on the Southern Interior of BC.His expertise is in grassland and wetland ecosystems, with a focus on ecosystem reclamation, biodiversity, range management, climate change, and food web theory. He is the Associate Editor of two academic journals (Applied Vegetation Science and Plant Ecology) and chair of HerbDivNet, an international network of over 60 scientists united to explore the drivers controlling herbaceous plant diversity.
Research Focus: testing the theories of community ecology, especially community composition, coexistence, complexity and species diversity.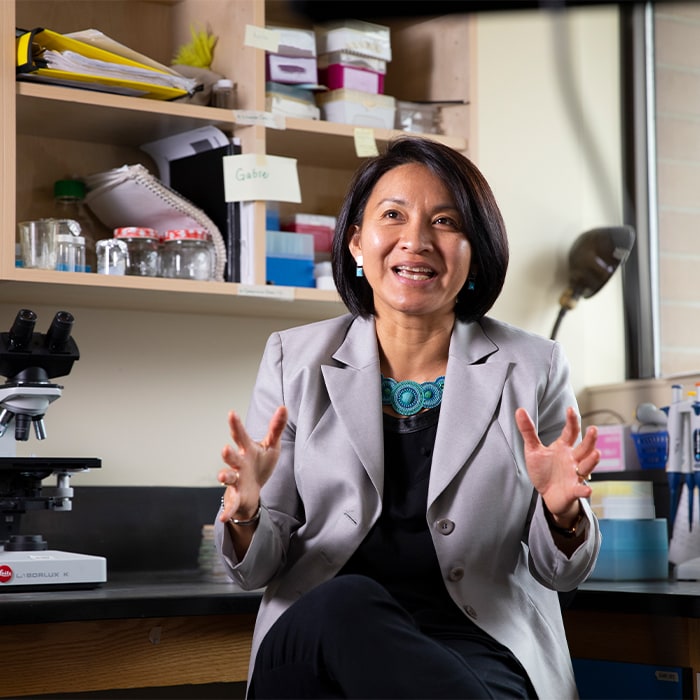 Dr. Naowarat (Ann) Cheeptham
Professor
Biological Sciences
Dr. Cheeptham's research interest and focus has included cave microbiomes/new drug discovery, white-nose syndrome in bats, and alternative treatment tools against multidrug resistant infections. Dr. Cheeptham's work has been featured on the New York Times, Bloomberg TV network's Spark series, Al Jazeera TV, the CBC's Nature of Things (The Antibiotic Hunters episode), Global TV (Global 16x9 and Global Health), Knowledge Network, CBC radio (Daybreak) and in a number of International and Canadian magazines. Recently, she chief-edited and co-authored a book entitled Cave Microbiomes: A Novel Resource for Drug Discovery, published by Springer. In 2009 she was selected as one of the biology research residency scholars in the ASM/NSF Biology Research Residency Scholars Program and participated in an NSF-sponsored residency in Washington, DC.
Research Focus: microbial diversity and the search for useful natural and biochemical products, with an emphasis on antibacterial and antifungal compounds.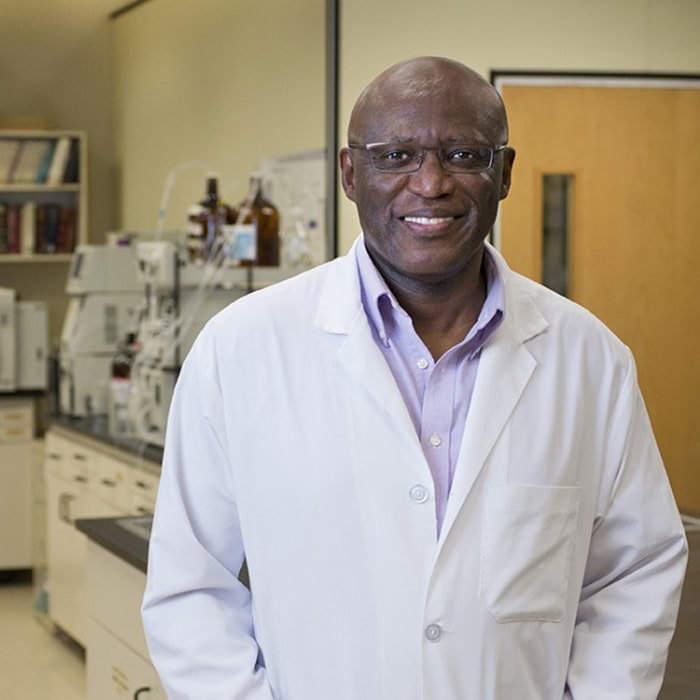 Dr. Kingsley Donkor
Professor
Chemistry
Dr. Kingsley Donkor was awarded $350,000 in 2018 for his research program designed to turn waste into fertilizer. This was the first Natural Sciences and Engineering Research Council of Canada (NSERC) Collaborative Research and Development Grant (CRD) ever awarded to a TRU researcher.Donkor, a professor in chemistry, is investigating whether the waste from biomass generators can be converted into an effective fertilizer, with the goal of diverting material from the landfill, while also creating a product that has benefit to industry and to society as a whole.
An NSERC CRD requires industrial partners, in this case Louisiana-Pacific, which provides the fly ash from its biomass plant, and Kingsclere Ranch, which has offered up to 400-acres. Both partners are based in Golden, BC.
Research Focus: the study of binding characteristics of metal-lantibiotic complexes and the application of chemometric techniques in identifying sources of pollution.