Drawing and Painting Certificate
Show your true colours and finest lines while you build a diverse portfolio of two-dimensional media.
Enhance your artistic abilities with the support of experienced professors who can help you hone your skills and teach you how to market them. With our help, your art can become your career.
Why pursue a Drawing and Painting Certificate at TRU?
Whether your focus is painting in oil, acrylic or watercolour, or drawing in graphite, charcoal or ink, the foundational and experimental techniques you explore in this certificate will provide you with invaluable skills to enhance your artistic practice.
Experiment
Marrying classical and contemporary techniques as well as theory and history will provide you with an opportunity to:
Explore new drawing skills
Experiment with a range of tools and materials
Engage in innovative approaches for your works of art
Learn paint mixing
Gain a working knowledge of historical and contemporary artistic practices
Enhance research and critique skills to address the subject, content and form of your work and other artist in both visual and verbal forms
Show your work!
You will regularly showcase your works of art at shows on campus and local venues. You also have the opportunity to take part in the study abroad program and have your works featured in international galleries while earning credits towards a degree.
Supportive community
Stay productive and creative while surrounding yourself with other artists who will share ideas, constructive criticism and camaraderie. By participating in studio work, group critiques and seminars, you will engage with peers who will support and inspire your personal artistic practice.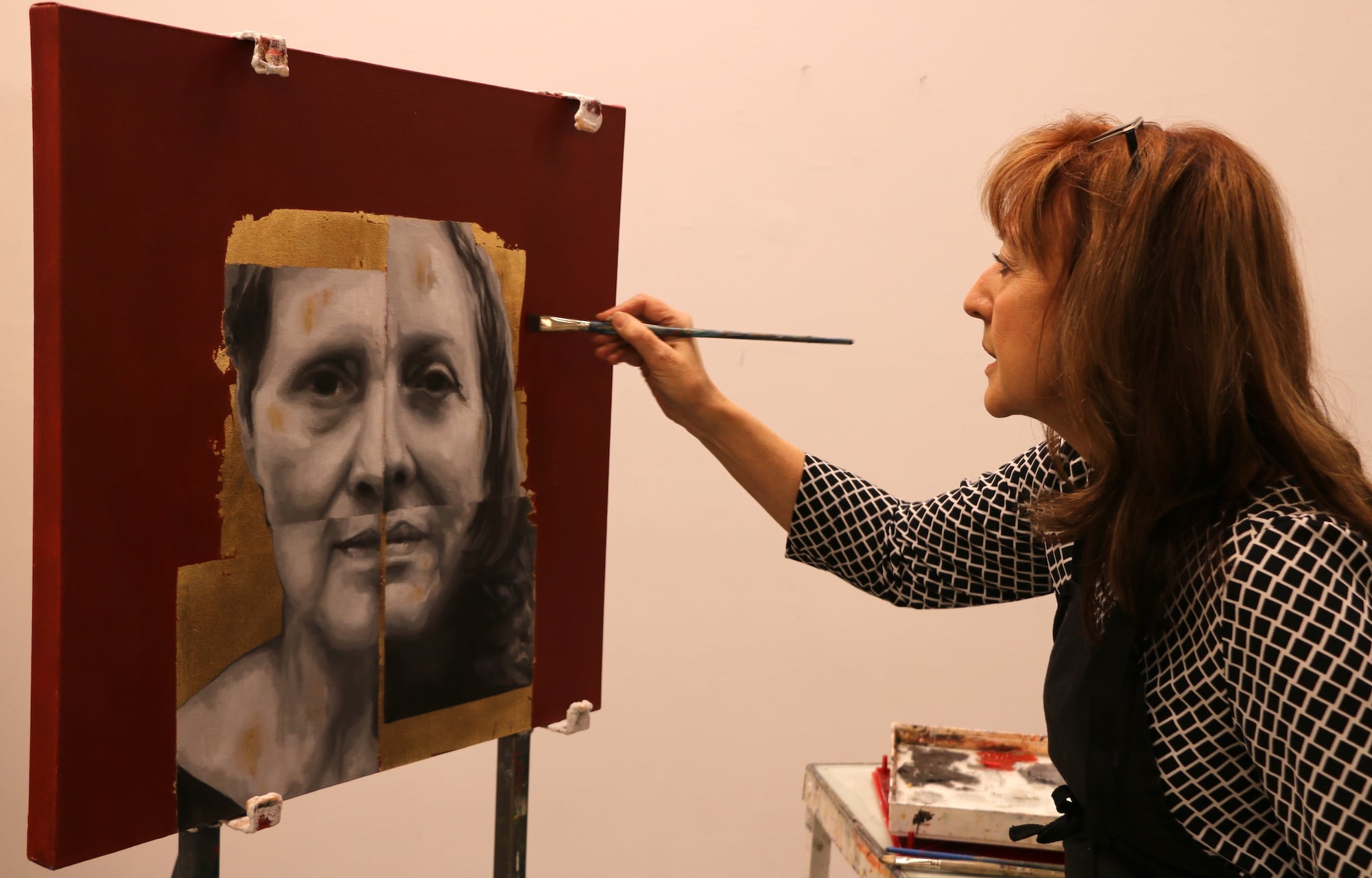 What Will I Learn?
Learn practices and concepts to hone your individual style. This program is suitable for a practiced artist as well as those who have never picked up a pencil or a palette.
Apply your concepts in creation
Drawing is a fundamental skill, essential in all visual art and professional practices and for conceptual expression. In this program, traditional techniques find contemporary applications. You will gain core skills while becoming comfortable with diverse tools and materials. Benefit from the expansive equipment available to you in: the studios, the dark room, lighting room, painting studio, professional gallery, woodworking shop and more.
Elements and principles
Integrate basic fundamentals of design with contemporary ideas about art in your projects. Learn all about line, shape, value, texture and colour, and organizing principles of composition. Enjoy an increasingly creative and individualized approach to your work through a supportive environment and an exploration in a range of media.
88%

of Certificate graduates were in the labour force after graduation, with 82% of those individuals working in a job related to their Certificate.

28%

of students who graduate with a Certificate have used their credential to enrol in further studies.

$24

The approximate median hourly wage for Certificate graduates in 2018 for full-time employment.

87%

of Certificate graduates said the knowledge and skills they gained from their program was "very useful" or "somewhat useful."
Source: BC Student Outcomes. The 2018 Highlights. Prepared by BC Stats, interpreted by Planning & Institutional Research. Data reflects the 2018 survey results. For more information visit BC Student Outcomes at https://www2.gov.bc.ca/gov/content/data/statistics/people-population-community/education-training/bc-student-outcomes
The Drawing and Painting Certificate is a 30-credit program. You have one year to complete the Certificate.
Course List (30 credits)
VISA 1010, 2D Creative Design: Thinking & Making (Studio) (3) and VISA 1020, 2D Art Foundation 2 (3)
VISA 1210, Drawing 1 (Studio) (3) and VISA1220, Drawing 2 (Studio) (3)
VISA 1610, Painting 1 (Studio) (3) and VISA1620, Painting 2 (Studio) (3)
VISA 1210 Drawing 3 (Studio) (3) and
VISA 1210 Drawing 4 (Studio) (3) or
VISA 3610 Painting 3 (CPA) (Studio) (3) and VISA 3620, Painting 4 (CPA) (Studio) (3)
VISA 3630, Drawing and Painting (CBA) (Studio) (6)
Grade 12 (or equivalent) or mature student status.
English Studies 12/English First Peoples 12 with a minimum of 73% (or equivalent).
If you don't meet the requirements
High school graduates can apply and be admitted to this program while upgrading at TRU.
Mature students without a high school diploma (or equivalent) can work towards completing their BC High School Graduation Diploma while in this program through TRU courses.
Students who do not qualify for mature student status can apply for the TRU University Preparation program to complete their BC High School Graduation Diploma.
Talk to a student recruiter about your options and learn more about the potential for free tuition or the opportunity to upgrade.
Career Options / Laddering options
You can apply your painting and drawing education to a diverse set of careers and enterprises.
Depending on the level of work you achieve, your previous education and experience pursue a range of opportunities including:
Concept or studio artist
Muralist
Gallerist
Commercial artist
Portrait artist
Commissioned public artist
Storyboard Artist
Educator
Arts administration and education illustration and mural work
Arts advocacy
Build your portfolio during this certificate program in preparation for laddering into other programs and applying for varied career opportunities. Your education in fine arts can open up a number of career opportunities, from illustration and animation to painting and sculpting. Other career choices include teaching, sales and advertising, commercial design, gallery curators and much more.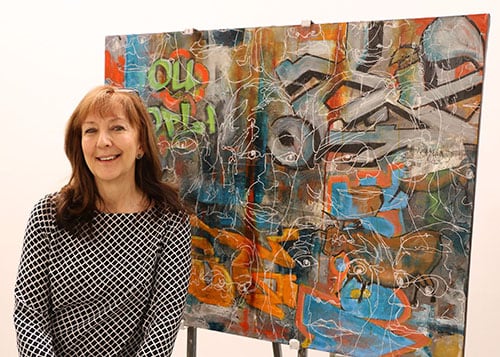 "Technically, the skills you learn are invaluable. The faculty here are encouraging and they push you to get out of your comfort zone. It's a very caring community of teachers—we're lucky to have them."
—Carol Schlosar, BFA 2021 graduate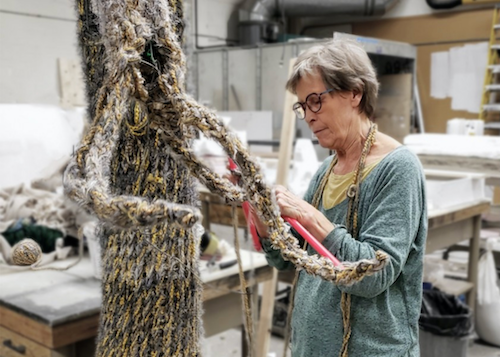 "All of the faculty are very supportive and dedicated to their students. I've been most impressed by the quality and care of instruction here. This department is a real treasure. Anyone who has always wanted to try visual arts, but found it hard to get started alone, should consider enrolling in the foundation classes to explore a range of media, and art history to better understand the context of their art."
—Lyn Richards, BFA 2020 graduate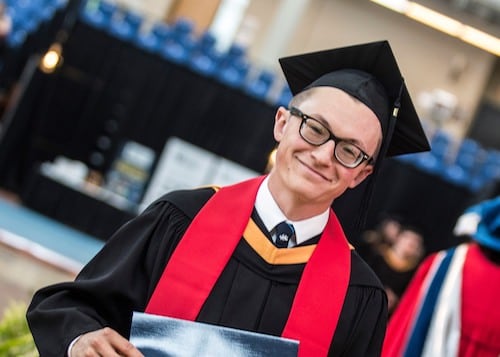 "I recommend TRU because of the quality of education possible when classes are smaller and students are more than just a number to their instructors. TRU is also on the forefront of undergraduate research, something which played a large part in my success while there as well as in graduate school."
—Garnet Dirksen, BFA 2017 graduate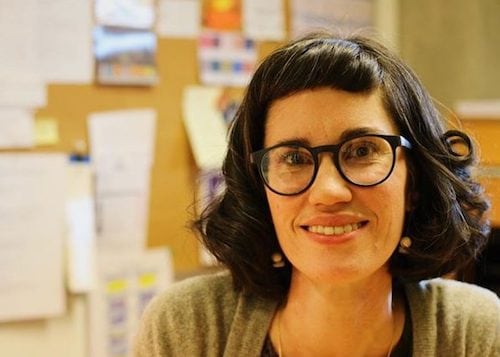 "The experiences I had working with faculty, community members, visiting artists and researchers through these programs were invaluable. Because of small class sizes, TRU's BFA program is intimate. You get incredible one-on-one instruction and mentoring from the faculty and are given the space and freedom to explore your own research."
—Emily Hope, BFA 2012 graduate
Donald Lawrence had a major solo exhibition opening at the Kamloops Art Gallery during April 2020
Casting the Eye Adrift will be a retrospective, featuring primary artworks from several bodies of work, dating back to 1987 (in addition to the inclusion of a few earlier references drawn from childhood), and a new off-site project at the Paramount Theatre. A full-length catalogue will be produced in 2021. Artworks included in the exhibition have been supported by external research grants Don received, from SSHRC, the Canada Council for the Arts and the BC Arts Council.
"What keeps me teaching and instills hope for the future is watching students come up with truly novel solutions to the tasks I hand them. Often these ideas reflect their interests instead of mine and sets them on a path of discovery well beyond the one course. When I am not grading assignments, I spend my time designing, everything, from floorplans and furniture to class presentations. Luckily, my job reflects my passions in that I deal with imagery and design. And its critique! My number one piece of advice to students is to stop worrying what other people think about what they look like, what they do or don't do. Pursue what fascinates you, with enthusiasm and rigor. If you love what you do, it won't seem like work and it may just become a meaningful career."
—Terryl Atkins, Senior Lecturer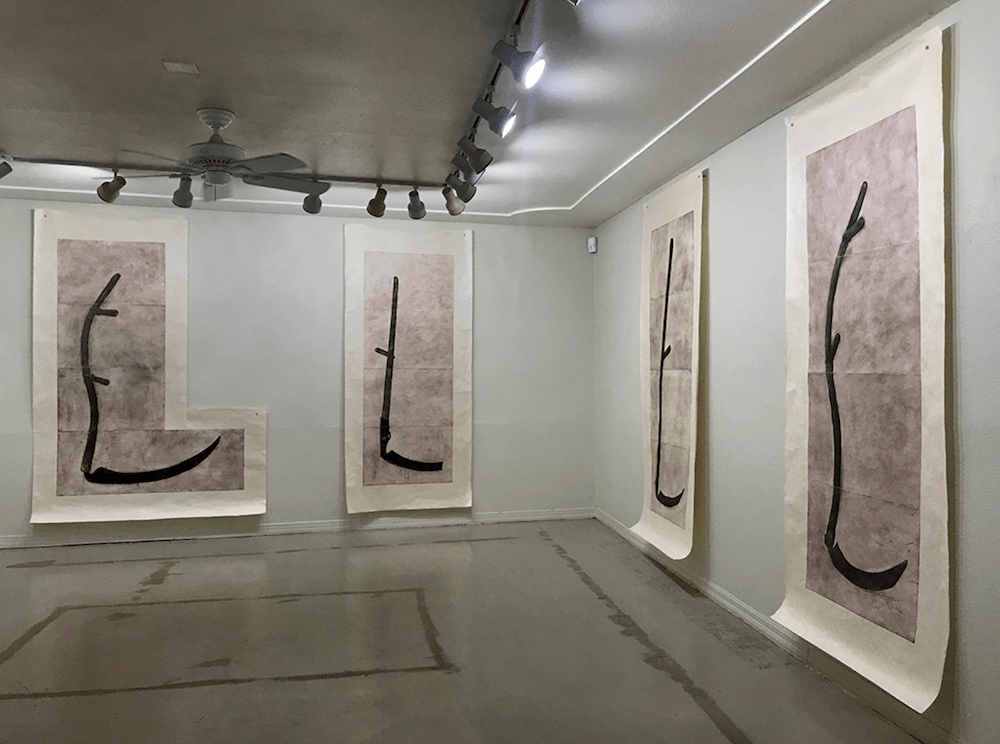 Four Oldest Daughters in Albuquerque by Darlene Kalynka in 2019
Kalynka's solo exhibition, Four Oldest Daughters, showed in Albuquerque, New Mexico, at Remarque: New Grounds. The exhibition was composed, primarily, of four large etchings, each image printed from a matrix hand-drawn on a copper print, and printed at Kamloops Printmakers Co-op, with the assistance of TRU Visual Arts research assistant Elsie Joe. Each print stands-in for the importance of labour, especially across three generations of Kalynka's family and their immigration from the Ukraine to Canada. A fifth image, a photo-etching of Kalynka's mother Stella, complements the larger works.