Shape the future of tourism
Tourism Management programs provide students with opportunities to shape the future of tourism… Tourism that is responsible, thoughtful, and sustainable. Tourism that contributes to thriving communities and a resilient planet.
Tourism Menu
Tourism Management
Become a leader in the expanding field of tourism
Are you a travel enthusiast, intrigued by the tourist experience? Are you drawn to the outdoors, new destinations, festivals, events, hotels and resorts? You can apply your passion to build a rewarding career.
Why Tourism Management?
Learn about undergraduate research at TRU
---

Join us for one of Canada's most distinctive degrees. Gain the skills and confidence to provide quality tourist experiences, develop and manage tourism businesses with entrepreneurial spirit, and contribute to community development in a manner that is environmentally, socially and economically sustainable.

Explore your options with a two-year diploma that gives you a good sampling of the specialties you can take in Tourism Management.

Choose from several specialities to complement your undergraduate studies. Advance your career or pursue life-long learning.

Get set for an exciting career planning, organizing, managing and promoting festivals, concerts, conventions, trade shows, weddings and special events.

Embark on a stimulating career that can take you from winter resorts to cruise ships, eco-lodges, wineries and exotic beachfront hotels around the world.

Prepare for an exciting career producing, organizing and managing sports events at the only sport event management program in Western Canada.
---
We provide pathways to rewarding careers in a vibrant industry
Our programs are innovative and have been developed in collaboration with regional, local and community tourism-related organizations; they also draw on the latest research in the field, some of which have been undertaken by our faculty.
Read the rest of our message from department chair Lian Dumouchel »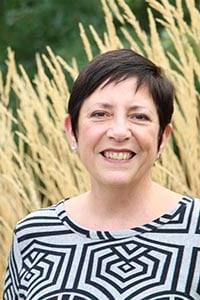 ---
Programs can be enhanced with these options:
Pursue the Global Competency certificate to earn formal recognition for your intercultural and international experiences.
Pursue the Leadership in Environmental Sustainability Certificate to earn formal recognition for knowledge, skills, values, and attitudes that contribute to environmental sustainability.
Tourism Management works well with Study Abroad.
Diploma graduates may ladder into the third year of Bachelor of Tourism Management. Earn diploma and a degree in just four years.
---
Questions? Phone our program advisors, Greg Simmonds or Jarita Heer, at 250-828-5366 or send email to tourismadvising@tru.ca.