Tourism Management Menu
Bachelor of Tourism Management
Gain a cutting-edge understanding of tourism management by being exposed to the latest topics and best practices, expertly taught by seasoned academics and industry professionals. Immerse yourself in a globally diverse program where you will engage with students from all over the world.
Our curriculum blends theoretical concepts with real-world experiences, providing you with a comprehensive and practical education. Take advantage of our co-operative education opportunities, which offer you a chance to apply your knowledge and skills in relevant, hands-on learning experiences.
---
Take part in an information session about Bachelor of Tourism Management
» Learn More
---
Develop an understanding of tourism as both an industry and an important sociocultural activity in today's increasingly mobile world.
Explore tourism's social, environmental, and economic contexts while developing strong management skills that will position you to thrive in public, non-profit, and commercial sector organizations — or to join tourism's dynamic entrepreneurial scene by creating or growing new ventures of your own.
You can choose either the general program or one of three majors. For general program, you have the option of adding a concentration.
General program
Resort Experience
Innovation and Entrepreneurship
Festivals and Events
Adventure Studies
Majors
Entrepreneurship
Tourism Studies
Adventure Studies
---
TRU story: Brooke Madley
Bachelor of Tourism Management - Event Manager, Sun Peaks Resort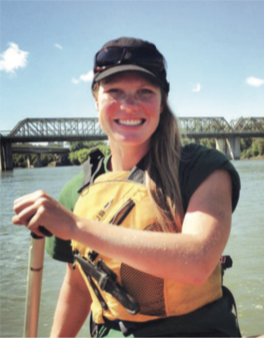 Why TRU?
I knew I wanted to work outside and work with people. I chose the BTM program to gain a better understanding of the business aspect of tourism. Also, Sun Peaks Resort is just a 45-minute drive from the university so I knew I could get up to the mountain to ski on days I wasn't studying!
From local to global and back again
I loved the community of like-minded students and instructors that shared a passion for people and adventure. I studied abroad in Australia for a semester, learning about tourism there, and I also took part in a practicum in northern Chile working with a developing tourism community. Now, I'm living my career dream in my job at Sun Peaks.
TRU story: Tia Davison
BTM (Concentration in Innovation and Entrepreneurship)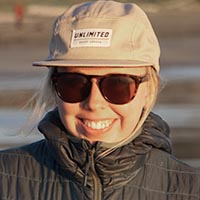 Why TRU?
"No matter where my career takes me, in general, I want to help move tourism in a more regenerative and responsible direction. Another aspiration of mine is to help make sustainable, transformative tourism experiences more financially accessible for everyone."
More about Tia
Hometown: London, England
Current residence: Calgary
Employment: Content and Media Specialist at Eco Escape Travel
Tia chose TRU because of the flexibility of being able to choose from different diploma paths to a bachelor's degree. She felt confident that she wouldn't be pigeon-holed. The Kamloops climate plus proximity to Vancouver and Sun Peaks were also pluses. The mountain biking and concert field trips were great, but Tia is most grateful for the small classes and the connections she still has with professors and classmates. She recommends TRU for the practical, hands-on experience — along with the university's leadership in sustainability.
---
Request more information
---