Tourism Menu
Bachelor of Tourism Management
Be exposed to the latest topics and best practices, taught by experienced academics and industry professionals. Be immersed in a program with students from all over the world, in courses that blend theory with real-world experiences. Co-operative education opportunities offer relevant, hands-on learning.
In first and second year, you'll take foundation courses in applied tourism, management practices and general tourism studies, followed by courses in third and fourth year that offer an enhanced understanding of tourism management and tourism as a social phenomenon.
In upper years, students take a combination of core courses and theme-based electives covering three interdisciplinary areas: global perspectives, understanding tourism culture and place, and designing and providing experiences.
Students can also choose a specialty concentration.
Resort Experience
Innovation and Entrepreneurship
Festivals and Events
Adventure Studies
---
A TRU Story: Brooke Madley
Bachelor of Tourism Management (2008) | Event Manager, Sun Peaks Resort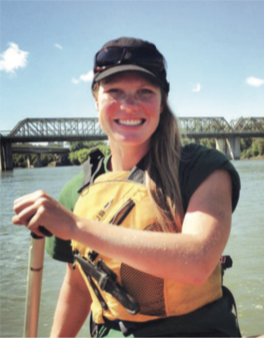 Why TRU?
I knew I wanted to work outside and work with people. I chose the BTM program to gain a better understanding of the business aspect of tourism. Also, Sun Peaks Resort is just a 45-minute drive from the university so I knew I could get up to the mountain to ski on days I wasn't studying!
From local to global and back again
I loved the community of like-minded students and instructors that shared a passion for people and adventure. I studied abroad in Australia for a semester, learning about tourism there, and I also took part in a practicum in northern Chile working with a developing tourism community. Now, I'm living my career dream in my job at Sun Peaks.
---