Tourism Management Menu
Events and Conventions Management Diploma
Get set for an exciting career planning, organizing, managing and promoting festivals, concerts, conventions, trade shows, weddings and special events.
You'll study the concept of event design, the strategic event planning process, and technical logistics—gaining the management skills needed to successfully execute any special event, anywhere.
Event management is one of the fastest growing and dynamic segments of the Canadian tourism industry. Our graduates work in a diverse range of roles including with Shambhala Music Festival, Live Nation Concerts, the Vancouver Convention Centre and Sun Peaks Resort.
Our program is aligned with local, regional, national and international event management organizations and opportunities. Discover a wide range of pathways to success in the event management industry:
Festival and event production
Wedding and special event planning
Conference management
Starting your own event planning company
Corporate incentive travel planning
Fundraising, sponsorship and marketing for special events
Volunteer management
Sequence of study
Year 1
Fall semester

| Course | Course Title | Credit |
| --- | --- | --- |
| CMNS 1810 | Business, Professional and Academic Composition | 3 |
| EVNT 1100 | The World of Events | 3 |
| MATH 1100 | Finite Math with Applications I | 3 |
| TMGT 1110 | Introduction to Tourism | 3 |
| TMGT 1160 | Organizational Leadership in Tourism | 3 |
Winter semester
Course
Course Title
Credit
ACCT 1000
Financial Accounting
3
HMGT 1110
Catering and Service Management
3
JOUR 2060
Introduction to Multimedia
3
TMGT 1140
Human Resources Management
3
TMGT 1150
Marketing and Customer Service
3
Total credits for Year 1
30
Year 2
Fall semester

| Course | Course Title | Credit |
| --- | --- | --- |
| ECON 1220 | Introduction to Basic Economics | 3 |
| EVNT 2100 | Conference Management | 3 |
| EVNT 2260 | Managing Festivals and Events | 3 |
| TMGT 2010 | Financial Operations Control in Tourism | 3 |
| TMGT 2250 | Hospitality Law | 3 |
Winter semester
Course
Course Title
Credit
EVNT 2070
Staging Special Events
3
EVNT 2170
Fundraising for Non-Profit Organizations
3
EVNT 2500
Field Experience ($600.00 activity fee)
3
HMGT 2120
Hotel Sales and Service
3
TMGT 2590
Entrepreneurship
3
Total credits for Year 2
30
Total program credits
60
Before graduating, and in order to receive the Sport Event Management Diploma, students must complete a minimum of 500 hours of relevant work experience in the sports event industry.
Apply Now
---
A TRU Story: Nicole Sihlis
Events and Conventions Management - Bachelor of Tourism Management - Founder of Created Lovely Events, Kelowna, BC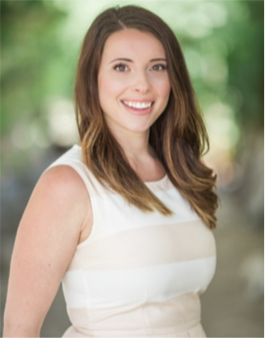 Why TRU?
I'm creative and I love helping people achieve memorable, positive experiences. I wanted a career in event planning so when I discovered the Events and Conventions Management Diploma at TRU I knew I found the link to achieve my aspirations. Taking the leap to leave my hometown of Saskatoon to a end TRU changed my life.
From TRU to NHL
I started my business one month after graduation. In my first year I did three weddings, managing $40,000 worth of budgets. Last year, I completed 21 weddings with five staff members, and managed $1.5M worth of budgets. I planned two NHL player weddings and booked my first NBA player client. In five years of business I've been featured in over 20 magazines and blogs. I'm so proud of where I'm at and TRU was a big part of that.
'
---
Tourism Alumni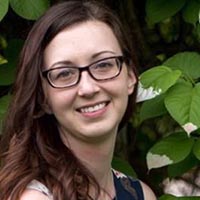 Michelle McAleese

BTM 2017, Events and Conventions Management Diploma 2015
"Don't wait for school to be finished to look for a job. Network with peers, professors and community members throughout your university years and you never know where it will take you after graduation."
More about Michelle
Hometown: Blind Bay
Current residence: Kamloops
Employment: Social media and content marketing specialist for Tourism Kamloops
Michelle always wanted to combine marketing and tourism into one job. With the help of TRU, she landed her dream job. Michelle really likes inspiring people to come to cool, new places and show them the things that make a place unique. She also loves executing a business plan and seeing everything come together in the end. With Tourism Kamloops, her main responsibilities are to produce organic social media posts, organize and write blog posts, send out monthly emails, organize photography shoots and track analytics.
---