Culinary Arts Menu
Culinary Arts Certificate
Professional Cook 1 and 2
Earn a TRU Culinary Arts Certificate 1 in two semesters of study! The Cook 2 certificate is an additional semester of training. In three semesters you can learn all skills covering Professional Cook certifications from SkilledTradesBC.
Hands-on training includes Professional Cook 1 (30 week duration, intakes every September and January, with a summer break for January intake only), a required 120-hour work experience and Professional Cook 2 (14 weeks, intakes starting every September and January).
You will get the skills and expertise you need to find a job in the food preparation industry.
This program has been an integral part of the campus and community for more than five decades. Foundation skills, creativity, teamwork and professionalism are nurtured and encouraged by the instructors. Be a cook in "real life" working kitchens and learn all aspects of the food preparation industry, from production to service. The restaurants in the Culinary Arts Training Centre showcase your efforts.
Students succeed if they are alert, quick-thinking and able to work under pressure. Being a team player is also important.
---
A TRU Story: Shane Marriott
Culinary Arts Certificate, 2010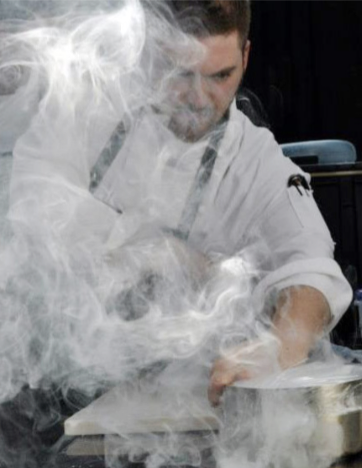 Why TRU?
The Culinary Arts program at TRU has the most hands-on technical training available in BC.
What did you like most about your program?
It was mostly hands-on training combined with some classroom-style work. The industry-educated instructors are very knowledgeable in their craft, and they create an accurate representation of an industry kitchen in terms of structure and service standards.
---