Cultivate your future
The Culinary Arts certificate is a 44-week program that gives you the skills and expertise you need to find a job in the food preparation industry as a chef or cook.
Culinary Arts Menu
Culinary Arts
Fire up your passion
for a career in cuisine
New classes starting in September and January
Sharpen your culinary skills and become a professional cook.
Learn the art and delivery of an exceptional culinary experience. Gain knowledge and skills in classic cooking fundamentals as well as current industry trends, taught by passionate chef-instructors.
Why Culinary Arts?
---

This 44-week program combines two SkilledTradesBC designations — Professional Cook 1 and Professional Cook 2.

Take your culinary skills to the next level with the Professional Cook 3 apprenticeship — offered on demand.

Qualify for a job as a meatcutter after nine months of full-time training.
---
---
We provide endless avenues for pursuing your craft
The power of food is overreaching. It can bridge cultures, engage countries, and inspire individuals. In today's world the issue of food safety and security is more prominent than ever, add the curiosity of wanting to know where our food comes from and there are endless avenues to start pursuing your craft.
Read the rest of our message from department chair Kimberly Johnstone »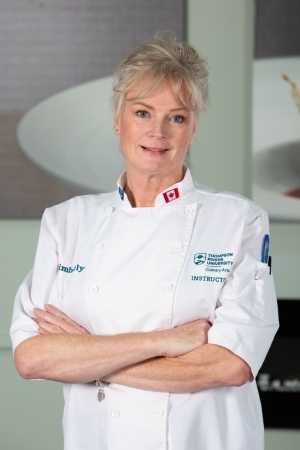 ---
Hands-on opportunities for students:
Professional Cook students prepare meals for Scratch Cafe and Accolades Dining Room, which are open to the public during the school year.
Retail Meat Processing students prepare meat for the on-campus Retail Meat Store.
Culinary Arts certificate students take a three-month break to fulfil 400 hours of work experience.
The Culinary Arts department has connections with food-related businesses and organizations throughout the region.
---
---