Lillooet and Lytton
Programs, courses and workshops
Fall 2018/Winter 2019 Schedule at a Glance (PDF, 1,277 KB)
TRU Lillooet/Lytton Regional Campus (PDF, 678 KB)
TRU Lillooet/Lytton - Course Offerings | Fall 2018/Winter 2019 (PDF, 3,080 KB)
Meet our local coordinator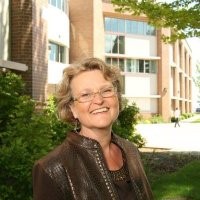 Margaret Hohner's varied career started in Television Broadcasting which included producing educational television programming for the Knowledge Network (Open Learning) in the early 1980's. Marg transitioned to the post-secondary education field in 1992, building on her strengths in communications, technology and administration. Marg's career in post-secondary education has included 15 years as the Education Curriculum Resource Centre Coordinator at Okanagan University College. She has been with TRU for the past 14 years in various administrative capacities.
Marg loves living in a small town and is very involved with the community, volunteering for Rotary, Chamber of Commerce and as a Director for Community Futures Sun Country.
Education: Diploma in Broadcasting, B.A. Communications, Masters of Education, Certified Program Planner.
About the centre
The TRU Lillooet Training and Education Centre is located at the Old Mill Plaza, #10- 155 Main Street. The Lillooet Centre offers the Lillooet region an excellent educational environment with a classroom capacity for twenty students, NEW computer lab (12 computers) and conference room for ten to twelve people. Lillooet has ITV technology and the ability to connect to TRU courses at other locations. We also service the surrounding St'at'imc communities, Ashcroft, Gold Bridge and Lytton.
The Centre offers courses in Business and Office Skills, Computers, First Aid, Personal Development, Tourism and Trades and Technology. The MicroComputers in Business Certificate helps students to become proficient in the computer skills needed to work in an office environment. A wide range of courses are offered in Health and Safety, such as CPR, OFA Level 1-3, Foodsafe, and WHMIS. In our Personal Development area, we offer general interest courses. Lillooet has expanded it's programming to allow students to stay at home while continuing their education. Programming may include academic programs, certificates, trades programs, preparation to industry programs, and first year university degree courses (upon demand).
TRU can provide individuals, businesses and agencies with courses, programs or workshops that are individualized for specific needs. The coordinator is available to assist at your site and customize programs to meet specific requirements. Test supervision can be arranged with notice and for a fee.
NEW! Lillooet Community Adult Learning Centre
Math and English Upgrading
In the Math and English Upgrading program, staff and partner members work together with you to find innovative solutions that meet your needs.


This new 10-month Adult Basic Education (ABE) cohort program:
Focuses on Math and English
Bridges to career, vocational or academic programs
Offers flexible learning
Is held in a small, student-centred classroom
Is open to both Aboriginal and non-Aboriginal students
To apply, please contact the agency or person most appropriate
to your situation:
Aboriginal Skills and Employment Training Strategy (ASETS)
at 250-256-0293
Lillooet WorkBC Employment Services Centre at 250-256-7758
Your band education/career counsellor
Outside links