Adventure Studies Menu
How to Apply
The Adventure Studies Department has specific requirements when applying to our certificate and diploma programs. This includes submitting a Student Information Form, a cover letter stating your adventure activity experience, five-year education/career plan, and how the program will help you attain your goals, two letters of reference, an employment resumé, and a detailed outdoor experience log.
In addition to applying directly to the Adventure Studies Department, every applicant must apply to the TRU Admissions Office by completing a TRU admission application and a one-time application fee.
Admission to the Adventure Guide Certificate and Adventure Guide Diploma are competitive entries, with the Department evaluation applications on skill development, experience level and program fit.
Applicants apply to the Adventure Guide Certificate to enter the Adventure Studies Department. Students interested in the Adventure Guide Diploma must first complete the Adventure Guide Certificate and apply to complete a second year in the Adventure Studies Department.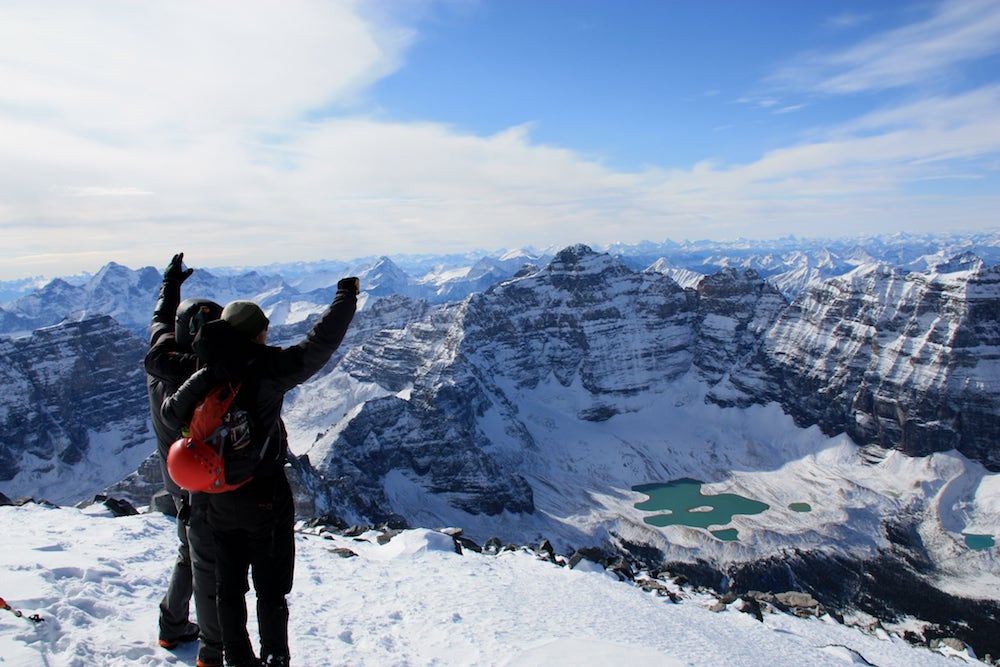 Apply to TRU
Prospective students must apply to TRU Admissions for entry to the university and to the Adventure Studies Department for entry into one of the programs offered by the department. These are separate applications.
TRU Admissions encourages applicants to submit an application for admission form and related documentation as soon as each of the requirements is completed. These are kept on file until all documentation has been received.
The minimum documentation which will be accepted is as follows:
A completed application for admission form
Official transcripts of previous secondary and post-secondary education
A fee for first-time registrants to TRU
Proof of citizenship, landed immigrant status, or valid student visa, if not born in Canada
Applicants must be 19 years of age
Apply to the Adventure Studies Department
Application requirements are similar for each program. Any exceptions or unique requirements are listed in the description of specific programs. You may address inquiries to the Adventure Studies Department or TRU Admissions.
Applications are received year-round for fall entry. Degree programs may also have a January intake as noted. Applicants must be at least 19 years old when the program begins.
To apply to an adventure program, submit the following to the Adventure Studies Department:
A completed Adventure Studies Student Information Form with all corresponding documents
Verification of attendance at a program information session
Email these documents to adventure@tru.ca.
Admission requirements
Applicants to certificate and diploma programs must meet the following educational requirements:
Educational requirements
BC Grade 12, Adult Dogwood, or Mature student status or equivalent
English 12, or equivalent - completion
Math 11, or equivalent - completion
General requirements
Applicants must:
Be at least 19 years of age at the start of the program.
Attend a program information session by telephone or in person.
Complete the Adventure Studies Department Student Information Form
International students
The programs offered by the Adventure Studies Department are open to international students. An applicant to TRU who is not a Canadian citizen or landed immigrant is considered an international student.
International students must apply to TRU International Student Admissions for admission to TRU and to the Adventure Studies Department for admission to an adventure program.
Information on international student applications may be found in the current TRU Calendar. Please contact International Student Admissions, at iapply@tru.ca or telephone 250-828-5252 with specific questions.
Program information sessions
All prospective students are required to attend, in person or by telephone conferencing, a program information session.
Program information sessions provide important information about programs, courses, entrance requirements, and admission procedures as well as answers to pertinent questions from prospective students. Dates and locations are on this page.
Information sessions are held between September and April at various locations throughout Canada and by telephone. Pre-registration is required. To register for an information session, fill in our form or phone 250-828-5221.
Interview
After reviewing applications, some individuals may be asked to attend an interview with the faculty of the Adventure Studies Department to help determine the applicant's readiness for admission.
Admission interviews may be conducted onsite at TRU, by telephone, or by video conferencing.
Applications to the Adventure Studies Department will NOT be accepted without applicants having attended a program information session.
Exemptions
Exemptions to admission requirements may be granted by the Chairperson of the Adventure Studies Department.
Acceptance into a program
Written notice is given by TRU Admissions to applicants who have been accepted into a program offered by the Adventure Studies Department.
A non-refundable commitment fee of $500 is required to secure a place in the Adventure Guide Certificate. This fee will be applied to the first semester's tuition.
Successful applicants must submit:
A completed medical questionnaire for the certificate and diplomas.
A signed Adventure Studies Department liability waiver, assumption of risk, and indemnifying release form, provided by the department.
A signed photo release form
Language Proficiency Index (LPI) results, if required.
Physical condition
The certificate and diploma programs are physically demanding. Students must arrive in good physical condition suitable for participating in strenuous outdoor activities.
A completed Medical Questionnaire is required for the certificate and diploma programs. This form will be forwarded to applicants from the department office upon acceptance to the program.
Students must possess medical coverage and will be required to have additional coverage for any course held in foreign countries, including the United States.
Legal release document
Due to the varying levels of risk associated with adventure sports and outdoor activities, participants must sign the Adventure Studies Department's Liability Waiver, Assumption of Risk, and Indemnifying Release Form. Participants may want to seek legal advice regarding their signing of this form.
Clothing and equipment
Students provide their personal clothing and some equipment, such as a backpack, backcountry skis, skins, climbing harness, sleeping bag, and boots.
The Adventure Studies Department manages an extensive equipment bay with rock climbing, sea kayaking, whitewater kayaking, rafting, skiing, avalanche, mountaineering, rescue, and camping equipment.
Adventure Studies students have free access to this extensive equipment resource and may wish to consult with program faculty before making major equipment purchases.
Group equipment (such as stoves, avalanche transceivers, climbing equipment, canoe and kayak equipment, and tents) is provided.