Adventure
Extraordinary experiences and transformative journeys
You can find us on the water and in the mountains — we even make it into the classroom. Our courses cover skill development and leadership training in a variety of adventure sports to prepare you for a career in adventure tourism.
Adventure Studies Menu
Adventure Studies
Take it to the limit with a career in adventure
We offer the finest and most extensive adventure studies training in the world. We create exceptional educational experiences to foster students' physical, mental and emotional development so as to be of service to the global adventure industry.
I Am An Adventure Guide
---

Start off with an introduction to adventure sports and the adventure industry with extensive time on field activity courses and compressed and modularized classroom course instruction.

After you get your certificate, move on to this fast-paced course of study comprised of field trips, outdoor skills instruction, and self-directed expeditions.

Concentration in Adventure Studies
Give your career a boost by using credits earned with our other programs toward a degree in tourism management, with a concentration in adventure studies.

Concentration in Adventure Studies
Build your own degree program, with the help of a faculty member, to suit whatever interests you most in adventure studies.
---
Our faculty are accomplished adventurers
At TRU we are resurrecting adventure as an antidote to the tedium, mundanity and toxicity of modern urban and industrial life. Travelling abroad, hiking in backcountry, skiing unchartered powder bowls, climbing rock and ice faces, rafting or canoeing in whitewater rivers, and riding ocean waves on a surfboard are just some of the adventurous pursuits that make up the programs at TRU.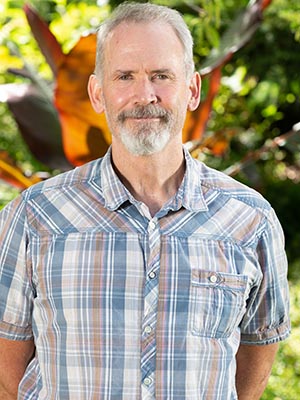 Jon Heshka
Department chair
---
What you need to know:
Adventure tourism is one of the fastest growing segments of the tourism industry in British Columbia.
Guides are the backbone of the adventure tourism industry.
Growing companies in the adventure tourism industry are looking for employees who are qualified in adventure sport activities and who possess effective interpersonal, hospitality and organizational and business skills.
The Adventure Studies Department office receives dozens of job offers each year, and many companies have realized the benefits of hiring exclusively from this resource of adventure students.
---
Questions? Call us at 250-828-5221 or send an email to adventure@tru.ca.