Williams Lake Campus
Exhibits
The Witness Blanket
Dates

Until Monday, Jan. 8, 2024

Times

8:30 a.m. – 8 p.m. Monday to Thursday
8:30 a.m. – 4:30 p.m. Friday
9 a.m. – 5:30 p.m. Saturday
Noon – 5:30 p.m. Sunday

Location

TRU Williams Lake
Parking is free on campus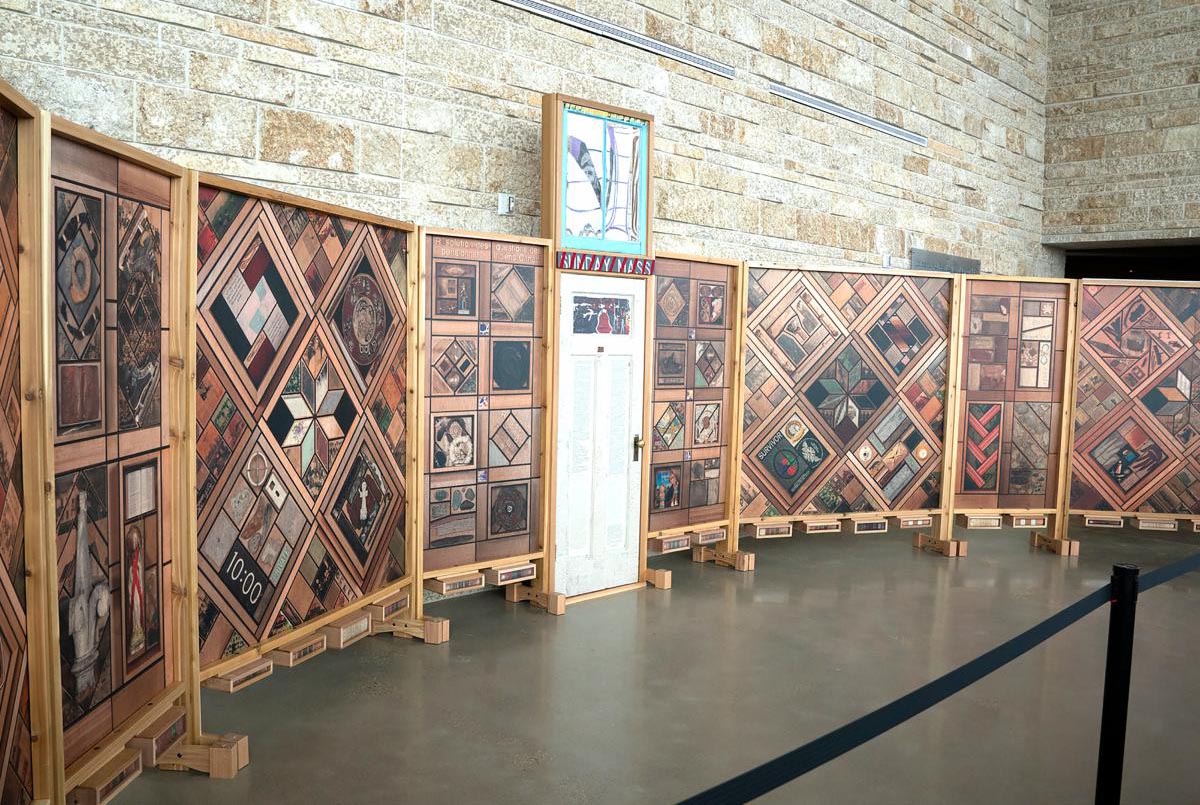 A battered show. Braids of hair. A hockey trophy. A wooden door. A black-and-white photograph. A piece of stained glass. All are silent witnesses to the Indian residential schools era (1870-1996).
Made up of more than 800 reclaimed items collected from 77 sites across Canada, the Witness Blanket is a powerful and thought-provoking large-scale art installation that recognizes the dark and difficult legacy of residential schools in our country. Indigenous artist Carey Newman created the work of art as a monument to children who were forced to attend the schools.
The Canadian Museum for Human Rights has selected TRU Williams Lake as host of the travelling exhibition.