TRU Alumni Menu
Perks and Benefits

Health and dental insurance
Enjoy special group rates on health and dental insurance plans. These plans include:
Term life insurance
Income protection
Critical illness insurance
And more!
Visit Manulife or call 1-866-842-5757 to learn more.
Banking products
Take advantage of promotional offers through Manulife Bank. Your options include:
All-In Banking – Everyday bank account, high-interest savings, a no-fee cash back credit card, and travel insurance, wrapped into one amazing mobile experience
Advantage Account – High-interest savings and chequing in one!
ManulifeMONEY+™Visa* Cards – Offers cash back and travel benefits!
Manulife One – Pay off your mortgage faster and save interest while you're at it!
For more information, visit Manulife or call 1-888-444-6604 and email manulife_bank@manulife.com.

Get access to preferred insurance rates. These preferred rates are available on home, condo and tenant coverage. TD Insurance is the leading direct response insurance group in Canada†, offering quality insurance products for over 65 years. From getting a quote to filing a claim, their knowledgeable advisors will help you find options that are right for you.
Here are a few ways your savings can add up:
Having a connected burglar or fire alarm
Living in a newly built home
Your home is free of a mortgage or secured line of credit
Get a TD Insurance Meloche Monnex quote now by visiting TD Insurance or calling 1-866-293-9730.
†Ranks based on data available from OSFI, Insurers, Insurance Bureau of Canada, and Provincial Regulators, as at December 31, 2017.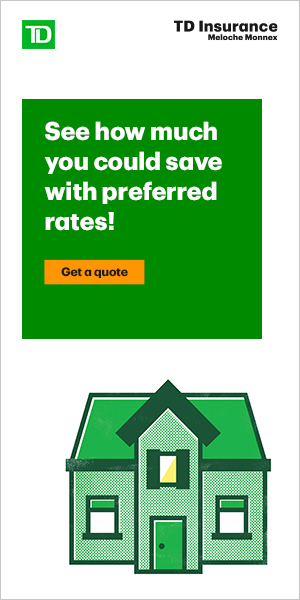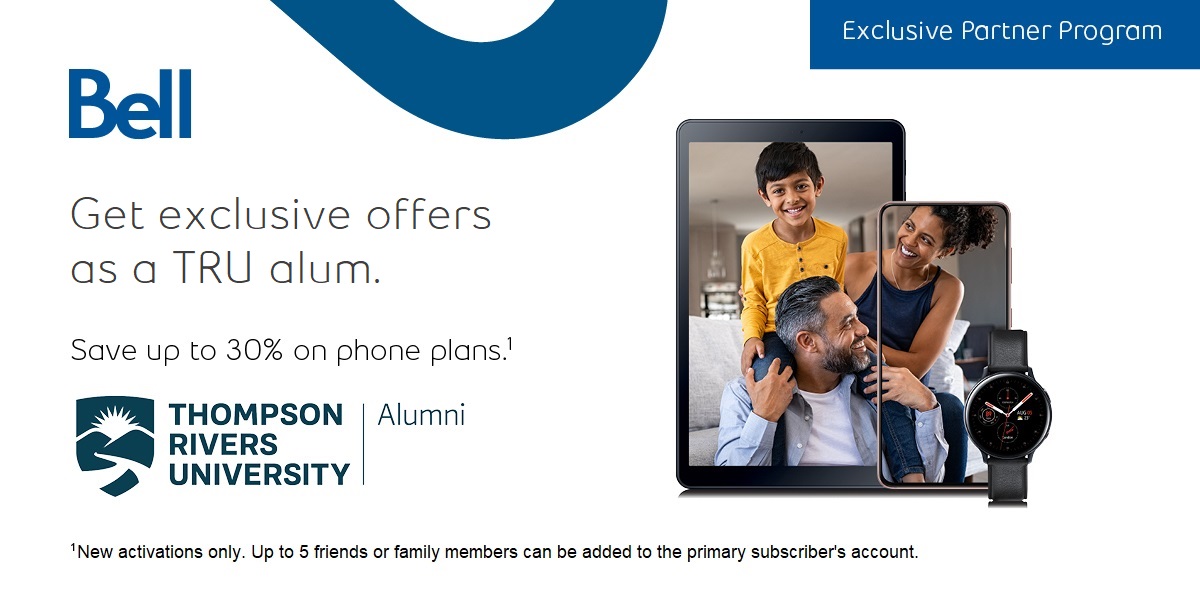 Switch to Canada's best national network and get preferred pricing for you and your family (on up to five lines). Save up to 30% on amazing phone plans, plus get big discounts on incredible new phones with the Bell Exclusive Partner Program.
Visit Bell to check out the latest offers or call 1-833-237-0603 to redeem.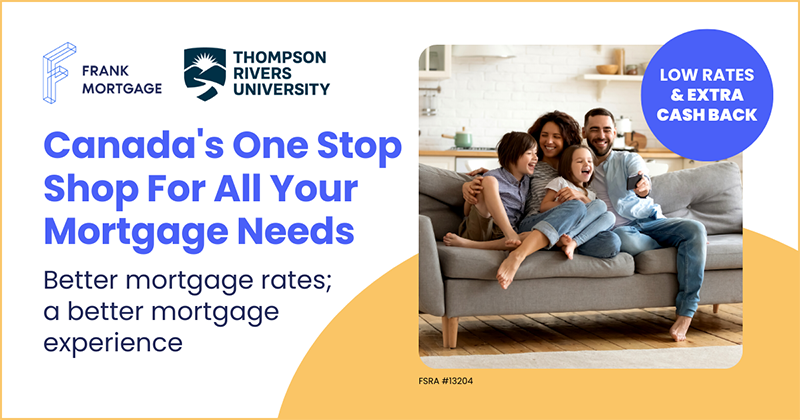 Alumni and their families can get up to $1,500 cashback on mortgages through Frank Mortgage.
Frank Mortgage is Canada's Online Mortgage Marketplace. Easily apply for a new mortgage, refinance or renewal and Frank Mortgage will show alumni all products and rates, across all our lenders that you could qualify for. We are the only fully transparent mortgage broker in Canada, working to get you the best rate possible. Take advantage of the cash back offer, and also see how Frank Mortgage could save you over $15,000 on your mortgage.
Offer is available for mortgages in British Columbia, Alberta, Ontario, New Brunswick and PEI.
---
Other Benefits
Reunion planning assistance
We can provide planning and financial assistance to organize class or program reunions. Contact us at 250-828-5498 or email for more information.
Scholarships and bursaries
Information on the financial aid opportunities provided by the Alumni Association can be found on the Financial Aid and Awards website.
Campus library access
You can use your Access Card to borrow books from the TRU Campus Library free of charge.
Due to licensing restrictions, alumni may only access articles and other resources on campus. Remote access, interlibrary and intra-library services are not available.
Career and Experiential Learning
Career and Experiential Learning offers many resources for TRU alumni including job coaching, resume reviews, interview prep and labour market information.
They also are a great source for job postings and job hunting tips. Learn more at Career Services.
---
Download the app and start saving!
The TRU Alumni app gives you access to discounts from these fine businesses. Log in to the app to see your savings.