TRUGen
At the forefront of innovation
Under the direction of microbiologist Dr. Jonathan Van Hamme, TRUGen is home to the first high-throughput genomic sequencing lab in BC outside the Lower Mainland.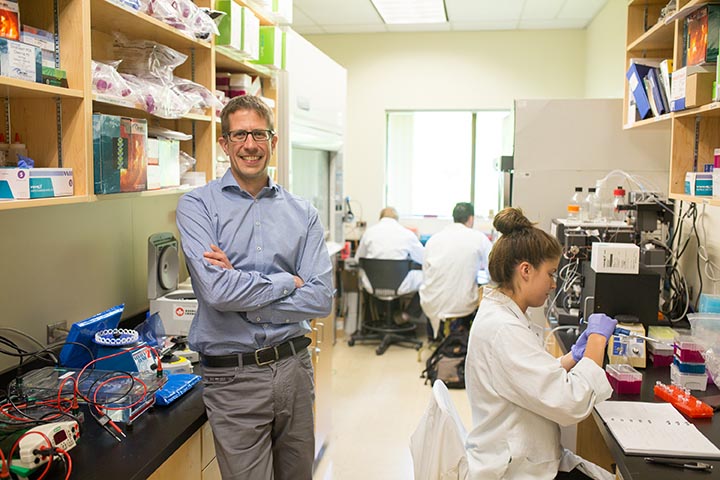 Jonathan Van Hamme
Get in touch to discuss your customized genomics experience over the phone or in person.
trugen@tru.ca | 250-377-6064
Its primary focus is on environmental remediation and waste treatment, plus the agricultural industries, including Canadian food, beverage and nutraceuticals.
The lab has expanded with more sequencing equipment and additional quality control measures. Automation includes sample-preparation robots. This allows technicians to acquire more data in a shorter amount of time, and to use sequencing tools more fully.
Similar labs in Vancouver and Victoria are often overwhelmed by demand, and have long wait times for access to equipment. Many of those labs are dedicated to medical research, while the focus at TRUGen is on environmental and agricultural research.
Van Hamme's research in environmental remediation and land reclamation is critical for the continued development of new resources and environment improvement.
Some examples:
Research in the use of biosolids will assist policy makers in regulating biosolid application.
Research in wastewater treatment may help save taxpayers money through improvements to municipal water treatment processes.
Research into Canadian neutraceutical and beverage products will allow Canadian small- and medium-sized businesses remain competitive in a global economy, and help to generate new jobs.