Event Schedule
2021 BC MBA Games Schedule
Event
Time
Attire
Friday, Oct. 29
Opening ceremony
5:30 p.m. – 7:30 p.m.
Business appropriate
Saturday, Oct. 30
Academic activity (simulation info session)
9 a.m. -10 a.m.
Business appropriate
Academic activity (simulation play)
10 a.m. – noon
Business appropriate
Academic activity (case presentation)
10 a.m. – noon
Business appropriate
Lunch
noon - 1 p.m.
N/A
Fundraising presentation
1 p.m. – 3 p.m.
BC MBA Games T-shirts
Mystery competition
3:30 p.m. - 5 p.m.
Business appropriate
Networking event
5:30 p.m. - 7:30 p.m.
Business appropriate
Sunday, Oct. 31
Simulation debrief and living case feedback
10 a.m. – noon
Business appropriate
Lunch
noon - 1 p.m.
N/A
Closing ceremony
1 p.m. – 2:30 p.m.
Business appropriate
The above schedule and events are subject to change, as necessary.
Oct. 29 Open Ceremony
Keynote speaker: Glen Cheetham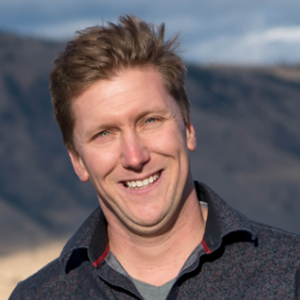 Glen Cheetham works for the City of Kamloops in the role of Sustainability Services Supervisor. Glen leads a team focused on advancing the City's climate action goals, from measuring and reporting on corporate and community greenhouse gas emissions, to developing programs and policies to enable energy and emission reductions, to engaging the community on ways they can foster sustainable behaviour at home, work and play. Most recently, Glen and his team led the development of the Community Climate Action Plan, which was adopted by city council in June 2021, and aims to guide, motivate, and inspire our community to work together to reduce fossil fuel use and transition to a low-carbon future. Other initiatives include the Community EV and E-Bike Strategy, the Wood Stove Exchange Program, the BYO — Bring Your Own — waste reduction campaign, and the BC Energy Step Code Implementation Strategy.
Glen was born and raised in a number of small communities on Vancouver Island before making Vancouver his home base for 18 years. In 2007, Glen and his wife Francy made Kamloops their home, and think it is the perfect place to raise their two sons. When he's not busy "adulting", Glen enjoys playing music, camping, bike commuting, snowboarding and, yes, back-yard composting.
Oct. 30 Networking Event
Keynote speaker: Simon O'Byrne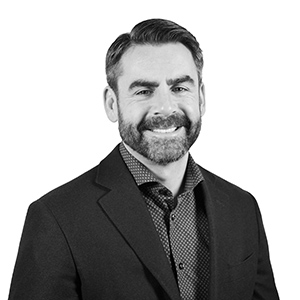 Simon O'Byrne is both an award-winning urban designer/planner and Senior Vice President of Stantec's 2,500 person global Community Development business. As a city building expert, he has been frequently quoted in European and North America media and done many keynote talks on both continents. Simon has led multi-disciplinary design teams in the planning and successful delivery of large, complex, and politically charged projects in Canada, the US and the UK. Simon is very active in the community and has chaired many different initiatives and organizations, such as the Edmonton Chamber of Commerce, Downtown Vibrancy Task Force, Habitat for Humanity National Leadership Council, Winter Cities and the Centre to End All Sexual Exploitation. MacEwan University recognized Simon when they made him the 2015 Allard Chair in Business. He has also been named as one of Edmonton's Power 30 by the Edmonton Journal, one of the 50 most influential Albertans by Alberta Venture and was in Avenue magazine's first Top 40 Under 40 list. Simon recently moved to British Columbia and now calls North Vancouver home.