School of Trades and Technology Menu
An industrial electrician is a skilled individual who must possess fundamental and specialized knowledge and skills related to the installation and maintenance of electrical devices and components found in industrial settings. Industrial electricians inspect, install, troubleshoot, repair and service electrical equipment such as motors, generators, pumps, heavy duty machines, illumination systems, environmental regulating systems, communication systems; and associated electrical and electronic controls. They are employed by maintenance departments of factories, plants, mines, shipyards, oil and gas rigs, plus other industrial enterprises.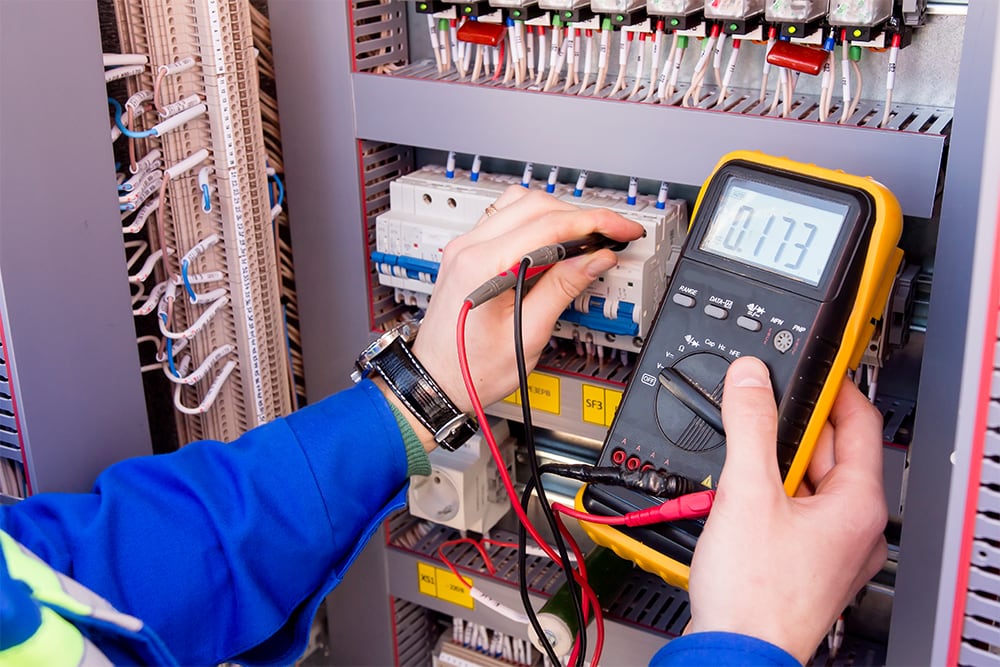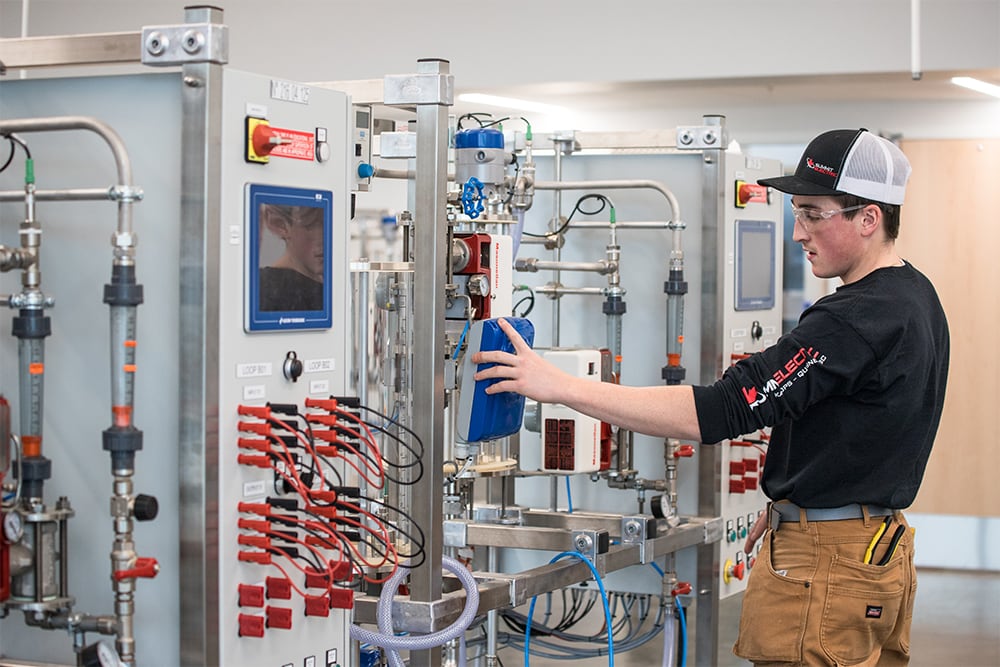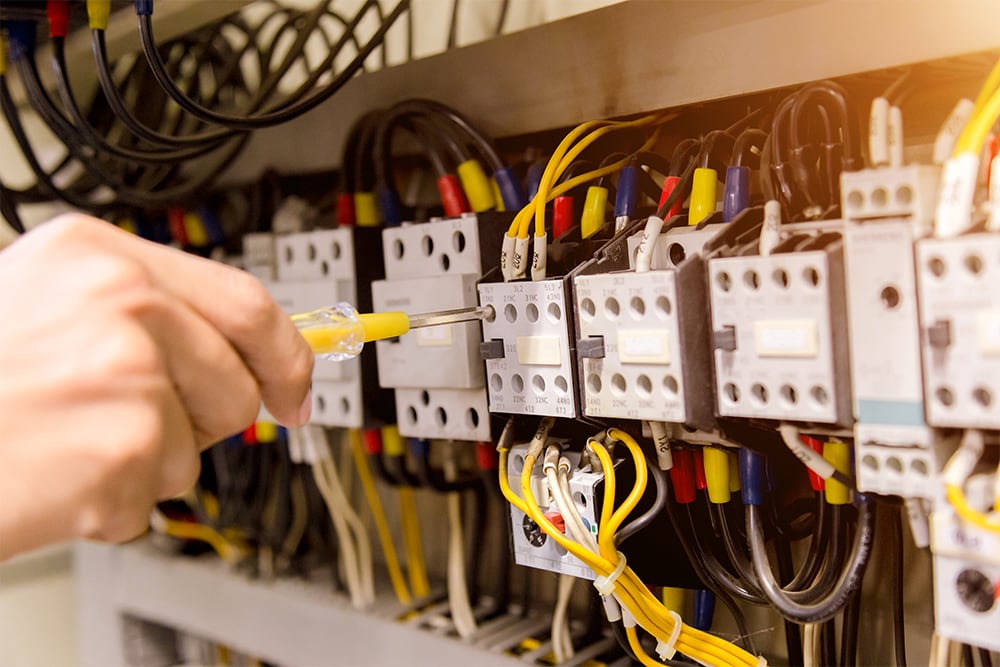 Apprenticeship
These programs are offered to indentured industrial electrical apprentices. Industrial electrical apprentices are required to attend in-school technical training 10 weeks per year over a four-year period.
This program requires that apprentices complete:
A set of core knowledge competency standards of technical training and,
Complete a set of core workplace competency standards for each level of the apprenticeship.
The apprentice will have to provide evidence to a certified assessor to prove competence for the core workplace competency standards. The completion of competency standards will be tracked by the use of a logbook provided for the apprentice and maintained by the apprentice for all four levels of the apprenticeship.
NOTE: Due to the fact that the fourth-year material is intensive and demands a full agenda, a review exam of basic theory that was covered in the first three years will be given on the first day of this course and will be worth five percent of the total mark. This will require each student to review former training material in order to be ready for the fourth year level.
Apprentices should also register with SkilledTradesBC if they do not have a trade worker ID number. They can download the Apprentice and Sponsor Registration Form and fax it to SkilledTradesBC.
Apprenticeship training dates
| | From | To | Location | Availability |
| --- | --- | --- | --- | --- |
| Electrician Industrial (Harmonized) - Level 4 | March 11, 2024 | May 17, 2024 | Kamloops | Available |
| Electrician Industrial (Harmonized) - Level 4 | March 17, 2025 | May 23, 2025 | Kamloops | Available |
Apply now
to the interest list for an apprenticeship course
Contact
TRU Apprenticeship
apprenticeship@tru.ca
Requirements
Electrical apprentices must pay tuition and purchase the appropriate government published texts and required TRU lab manuals and worksheet packages. Students must have a current edition of the Canadian Electrical Code book.
Required textbooks for third and fourth year
Technician's Guide to Programmable Controllers by Richard A. Cox and Terry Borden, Delmar Publishers
Canadian Electrical Code, Part 1 (latest edition), by Canadian Standards Association
Suggested textbooks
Alternating Current Fundamentals, by John R. Duff and Stephen L. Herman, Delmar Publishers
Direct Current Fundamentals, Orla E. Loper and Edgar Tedsen; Delmar Publishers
Fundamentals of Programmable Logic Controllers, Sensors, and Communications by Jon Stenerson (2004) ISBN: 0-13-061890-x
Electronic Variable Speed Drives, Michael E. Brumbach, Delmar Publishers
Fire Alarm Systems – A Reference Manual, by Canadian Fire Alarm Association, Prosafe Publications Ltd.
Work prospects
A limited percentage of TRU electrical foundation graduates find work and apprenticeships locally. The majority of graduates find employment outside the Kamloops region in the Lower Mainland, the Okanagan, Northeast BC, and in Alberta. All graduates who take the program will find employment if they are willing to relocate to work in this rewarding trade.